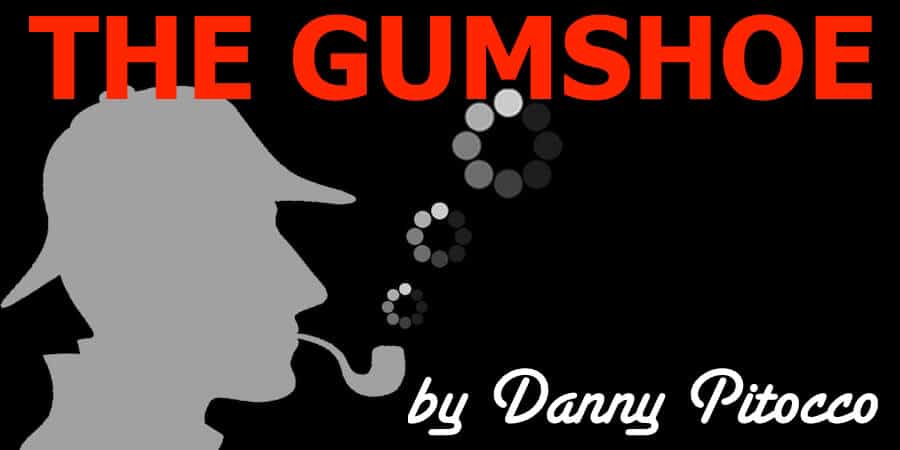 Hello, once again gentle readers who desire to partake in another helping of musings from the retired Gumshoe.  Sit back and have a leftover turkey sandwich and enjoy.
The moral or intellectual blindness (self-imposed, mind you) by gardening one's mind against unwanted wisdom is called "scotosis".  Maybe I would term it  – a whole different type of stupid.
"Don't confuse me with the facts, I already made up my mind and I know my own truth", would be another definition for this "dead-headed-mindless- numbing" condition.  I fear to advise you that there is no actual panacea for this brain paralysis.
I readily observed (in my long checkered police Gypsy career) these brainless zombies who entered my professional life via dispatched 911 calls that I got paid (not enough, I may add) to answer and handle much to my chagrin.
Note:  This condition also affected some police administrators not to mention a few of my fellow officers who were preparing for upper-management I suppose.
Please don't get me, wrong folks, these hapless individuals were the "exception" not the rule,  thank God. I submit a few samplings for your consideration and consternation:
➡︎ Patrons of drive-thru fast food joints who would call 911 about their orders not being "super-sized".
➡︎ Parents calling 911 to have the friendly officer stop by to tell Billy to eat his broccoli or Suzy to do her homework.
➡︎ Better yet, parents who wanted me to scare the little tikes "straight" by threatening them with a trip to the hooskal in cuffs for sassing their co-creators.
In the majority of these instances, it seemed to me (a simple man of the badge) that I would do the kids an actual favor by sending the parents to their room to have them destroy their copies of Dr Spock's "Babies and Child Care".
Thanks to cop and lawyer TV shows, complainants would have just enough viewer knowledge to explain to me their rights and the fine points of criminal law, rules of evidence and laws of arrest – before I would arrest them (to their actual astonishment) since that did not happen on TV.  Common sense is just not that common don't you know?
My numerous court trial appearances as the arresting officer or the case agent,  also had me question if some of these defense attorneys should sue their respective law schools for fraud.  I actually felt sympathy for the defendants who needed a defense from their court-appointed barristers of BS, baloney and ballyhoos.
Drivers who I had to ticket (Did I mention that I hated to write tickets throughout my career?) just because I could not write them a ticket for "being stupid in public".  Their collective complaints amounted to "why wasn't I stopping real criminals?"  I would just tell them that I only needed one more ticket to get a free toaster as I sent them on their joyful way.
Note: Occasionally, I was summoned to the police station to see the on-duty Watch Commander to discuss my toaster comment to the less than joyful ticketed customer.
Continental shifts along with paradigm shifts do occur; however, these Manchuria-candidate alumnus still are among us – beware!
Until next time my dear readers, remember to love the ones who love you and to even love the ones who don't.