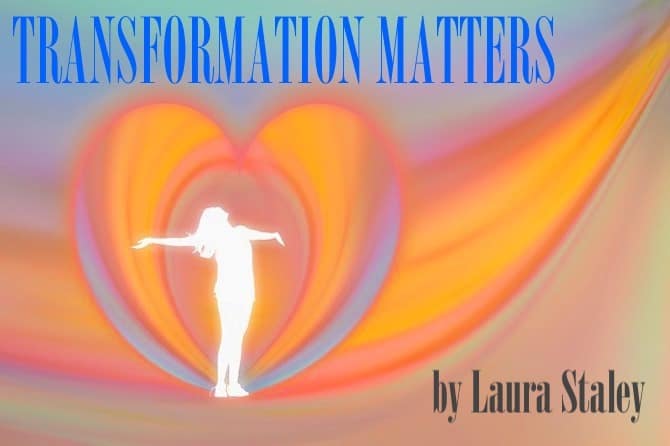 Recently I was asked what my favorite love song was and why. I rarely can boil down a long list of "favorites" to just one. Being a romantic at heart, I adore many songs which allow me to feel that loving feeling.
As a young teenager, I watched "A Star is Born" on a date with an older teen boy. Melted by Barbra Streisand's voice, I became a boneless puddle in my cushioned seat. Hearing the songs "Evergreen" and "Lost Inside of You" along with every song in the movie, I knew I had to purchase the soundtrack album, and did. Swept up by the bathtub scene, rose petals, candles, and sensuous kissing/make-out scenes, I likely joined many teen girls and young women in imagining romantic love looked and felt like these movie scenes.
Many parts of me ached to be loved in the ways Kris Kristofferson's character loved Barbra's character, Esther Hoffman Howard, and how she loved him. I romanticized and grieved the dysfunction of their relationship, the devastating, tragic impact alcoholism can have on a relationship. I believed you had to love a person beyond their flaws, choices, and treatment of you. Everybody deserves love especially drunk jerks and sarcastic bullies. Right?!? Unconsciously, I embodied the arrogance of a savior and the idea that the bigness of my love could conquer anything. I hadn't yet understood that healthy love doesn't need to conquer or control anyone or anything. And love isn't about putting up with abusive behaviors.
The teen boy ghosted me at the end of the school year. In the unfolding realization, I had been dropped like a hot potato, I repeatedly played the vinyl record on my parent's stereo and wept bitterly. I officially entered the grieving gateway of future relationship break-ups.
I lacked a full understanding of what constitutes a healthy love relationship.
As it turns out, it took years of introspective archeological digs of self-discovery, inner detritus clearings, and several painful breakups before I experienced a fully vibrant intimate love relationship. Awakenings to richer understandings also included many sessions of different types of therapy, transformational workshops, and absorbing countless personal growth books along with Lavyrle Spencer and Susan Wiggs romance novels. I gained some mastery at shedding cultural beliefs about romantic love while holding on hopefully to life-giving, heart-swelling reunions depicted in books and movies.
For those of you who adore "Nottinghill," "When Harry Met Sally," "Sleepless in Seattle," and "Pretty Woman" among several other romantic comedies, know I'm cheering and crying with you.
Then there's the song "Something Good" from the musical movie, The Sound of Music. As love songs go, the song lyrics capture a whisper of the darkness from Maria's past as she convinces herself that she must have done something good during her wicked, miserable past to find herself in the loving arms of Captain von Trapp. In what can be a very confusing world of love and loss, I grabbed ahold of this idea of agency. Doing something good simply had to lead to an experience of love. Don't you know your agency matters the most? How hopeful a message for a person with a past consumed by wicked and miserable.
I especially felt the "for here you are standing there loving me, whether or not you should" lyrics because Maria seems to hold this lingering thought that she doesn't deserve his love yet bravely opens her heart to receive his love and offer her love for him.
Don't a whole bunch of us know the feeling of unworthiness maybe even tinged with shame and yet bravely show up willing to love, again, and tenderly, tentatively (at first), gratefully receive loving-kindness from another?
The scene in which this song is sung became the brass love ring, an absolute dream of my life to love, be loved, and be accepted beyond a traumatic past.
Maria remained upbeat, exuberant and full of an unwavering love for life, the children, music, dancing, and the natural world. Maria inspired me to want to emulate everything about her. I got captivated by how she fiercely spoke brave, honest words about the captain's dismissal of his own children and their need for his love. I relished how her positivity, creativity, defiance of stuffy rules, and grounded confidence eventually created ripe conditions for the former decorated naval Captain's change of heart in his behavior towards his children, his capacity to express love. She seemed to inspire his transformation right before our eyes from a man who had barricaded his broken heart behind marching drills and whistles to a father who could laugh, sing, love, and hug his children.
Maria, portrayed by Julie Andrews, in Oscar Hammerstein's and Richard Rodgers, The Sound of Music, became my gold standard of a loving human being.
I continue to learn the depths of vulnerability a healthy, intimate love relationship requires along with a foundation of physical, emotional, and psychological safety and boundaries. For love and romance to flourish, I choose to deeply love, accept, and forgive myself daily, as a brave, spiritual practice. From a place of wholeness, self-love, and a layered understanding of my Self and illusory selves, I can unconditionally love and accept another.
Prentis Hemphill expresses this eloquently. Their wisdom resonates in my being.
Boundaries give us the space to do the work of loving ourselves. They might be, actually, the first and fundamental expression of self-love.  Boundaries are the distance at which I can love you and me simultaneously.

(Atlas of the Heart, by Brene Brown, Ph.D.)
Returning to a dynamic-centered place of equilibrium, much like adjusting the sail in the wind to keep a sailboat from capsizing, I can more effectively describe what I consistently toss overboard from my internal boat of fears, and insecurities birthed from limiting beliefs. Expanding in a rich experience of my True Self/Inner Quiet Charlotte, I can share multi-faceted expressions in creative, playful conversations with my Sweet Love and listen, honor, and celebrate his unique, multi-faceted nature, including his contemplative silences. His ever-expanding self-awareness, skillful practices of centering himself, listening from his heart, and capacity to alter behaviors to align with his commitment to be of love and service remain essential to the flourishing of our love relationship. In the Namaste loving-kindness flourishes.
Loving from a liberated soul place, with compassion born from ruptures and loss, and because you have an immense capacity to love, you can first create a harmonious world within yourself. Knowing abuse isn't love can be a first step to embodying this truth in your lived experiences of no longer abusing yourself, of no longer betraying yourself, rejecting yourself, or abandoning your body's truths. You are worthy of love. You hold the capacity to heal from within and accept yourself fully. May you experience yourself as a loving human being.