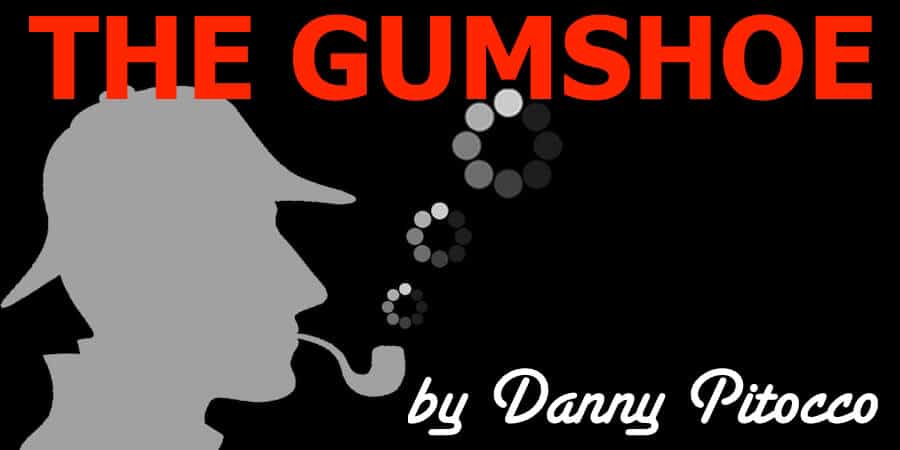 Lately, this retired Gumshoe has had a chance to reflect upon current events through the clear lens of past personal experiences.  It might be termed " hindsight-growth" or "wisdom by accident".
Thanks to the tedious, mind-numbing, and never-ending 24-hour news cycle of today, one can just be befuddled and completely overwhelmed with feelings of "doom and gloom" shock. Sort of PTSD for the masses Gumshoe opines.
Chicken Little's headline:  The sky is falling!"  (Repeated ad infinitum)
Gumshoe recollected some of the occasions that were indeed tragic, heart-rendering as well as soul-killing during his "blue-suited" police gypsy career.
Early on from the "get-go" this young and inexperienced (possibly naive and too altruistic, undoubtedly) Gumshoe briefly visited and parked at his personal cul-de-sac aptly labeled "emotional empty vessel parking only".
People often disappointed me when I measured them from my own personal standards of NOT doing the right thing. This disgusted me and slowly poisoned my perspective.  Toxic seeds planted and germinated over time with my permission of course. Gumshoe also frequented the dead-end of "neutered feelings" that were devoid of empathy and compassion.  A "robocop" automaton at your service if you please!  The toxic seeds at their harvest displaying rotten fruit.
In time, it eventually dawned inside Gumshoe's thick noggin (definitely a divine epiphany) that people only call 911 for bad stuff—never for the good stuff don't cha know? Gumshoe was always the invited attendee to the mayhem and madness.  No RSVP's declined!
Personal career advisory note:  Be a fireman if you want people to like you. Because you rescue cats from the trees and publish "Firemen Hunk calendars"
Gumshoe realized that once you have the steady daily, weekly, monthly, yearly diet of blood and gore you do get "tunnel vision" of the perpetual doom and gloom from a clouded lens. Think of the cartoon character "Pig Pen" from "Peanuts" with that darn dark cloud perpetually following him overhead. Just maybe it was the right time for Gumshoe to focus on the good; the beautiful and the positive truths in this earthly life—and even to contemplate the metaphysical?  That "Pig Pen cloud" soon evaporated into thin air over Gumshoe's blockhead.
Even Leroy and Jake from "The Blues Brothers" exclaimed that they were on a "mission from God".
Yes indeed!  Gumshoe was also on a mission from God.  I was not "drafted" into police work—Gumshoe willfully took the oath of office and volunteered.  I loved being a cop and I would "fight the good fight".  I knew the evil that lurked in men's hearts (quote from the radio "Shadow") and I would not despair.  Evildoers beware was my battle cry! (Not literally folks, I might have been deemed noncompos mentis)
If Gumshoe desired a better tomorrow he had to focus on a better today, regardless of the circumstance.  Gumshoe had to be a better version of himself through the grace of God. God was indeed behind the wheel and Gumshoe just has to "buckle-up" on the curves and for the many to come speed-bumps.  No more dead ends or cul-de-sacs!
Note:  Refer to the book of Job for great spiritual insight and faith in spite of sackcloth, ashes, and boils.
Playwright and author, J.M. Barrie ("Peter Pan") wrote the line:  "God gave us memory so that we might have roses in December".
Good advice for all of us no matter what dire strait we must successfully navigate.
Okay, Gumshoe got a wee bit too preachy, it is time to remember to always love the ones who love you and even try to love the ones who don't.  You might just already smell the roses!