Image Source: Pexels
Selecting decorations for a wedding reception is something that will drive any bride—and by extension, any groom—crazy. As a wedding is one of the biggest milestones in a person's life, every detail needs to be perfect. After all, it is a once in a lifetime thing. Flowers are very much an integral part of any wedding decor, and with so many flower types available to choose from, who won't go a little bit loco?
Luckily, you can always follow the traditional, classic, tried-and-true path and go with roses. Roses have been linked to romance and lovers' union for centuries. Aside from the meaning they hold, roses are also very popular for weddings due to their versatility. There is an endless choice of colors and species of roses.
Want to make roses the hero of your wedding decorations? Here are a couple of tips on how you can incorporate roses into your special day.
Wedding Roses Color Arrangements
Typically, weddings are color-coordinated. A bride will first choose a theme of their wedding, and this theme will determine the color scheme they will follow. These variations of colors are then applied to all aspects of the wedding, starting from the bridesmaid dresses to the decoration. As roses come in many different colors, they can easily be set to follow whatever color scheme you have in mind. There are, however, three major ways you can play up the color arrangements.
Solids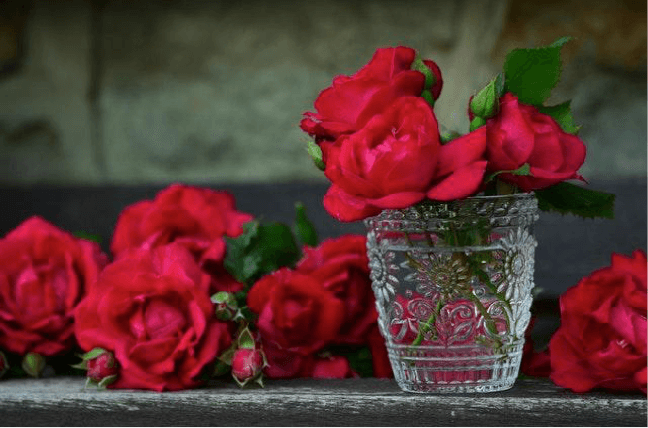 Image Source: Pexels
Many brides and grooms decide to just use one color for the entire decoration. In fact, it is one of the most popular rose arrangements for weddings. The most commonly used colors are reds, whites, and pinks. A solid color is simple and clean yet sexy, which are the nuances many people are going for.
Pastels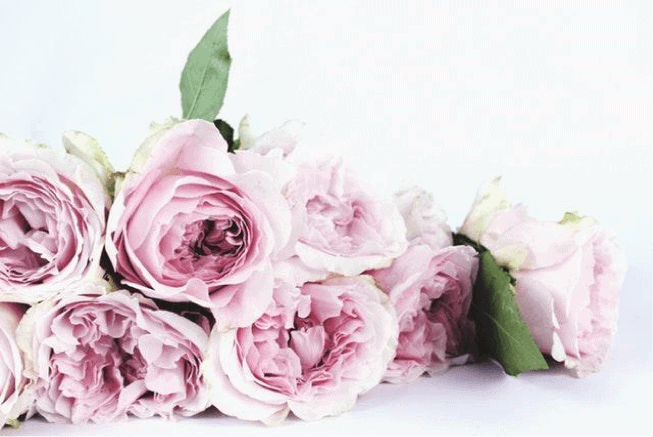 Image Source: Pexels
A harmonious arrangement of pastel-colored roses can help you accomplish a sweet and romantic wedding theme. Cream and pink are one of the most used color combos, and so are lavender and orange hues.
Bolds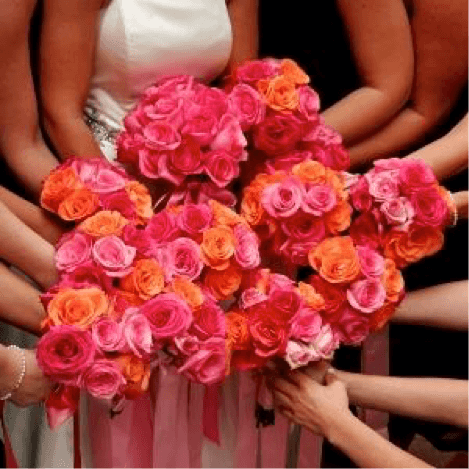 Image Source: Google Images
Bold colors can create a beautiful contrast to the traditional white wedding dress. Instead of standing out on its own, this arrangement can make you be the center of attention. Think of the combination of bright colors like blue and orange or vibrant pink and yellow.
Roses Everywhere
Is there such a thing as too many flowers in a wedding? The answer is no, as long as they are all properly placed. The decoration is important as that is the thing that will set the mood of the entire evening. It certainly is a feast for the eyes and perhaps what will make you feel like you have created a great party for your guests. Here are some ideas on the places you can incorporate roses without making everything too overwhelming.
The Bride's Hand Bouquet
Roses are the perfect flowers to construct a hand bouquet. They are hardy, which is the ultimate requirement of a bride's bouquet as she will be handling them all day. Flowers with thin stems and those that are easy to wilt, such as baby's breath, are not suitable for this job. They can, however, be implemented within the bouquet sparsely to add softness and a little delicate touch. Using green foliage is also a great way to complement a full rose bouquet.
If you are making the bouquets on your own, you need 30 to 60 stems of roses for the bride's bouquet and 20 to 40 stems for one bridesmaid's bouquet.
Headpieces
Floral headpieces are so popular these days. Why shouldn't it? Wearing flowers on your head can make you feel like a Greek goddess, and feeling beautiful is certainly a feeling you'd want to be having on your wedding day. There are two ways you can wear flower arrangements on your head without looking silly: flower crowns and hair pieces.
You will need floral wires and floral tapes for a DIY headband. Unlike with the hand bouquets, you will need to cut the stems of the flowers but not too short that the petals start to disperse.
Flower Lapels
Who says men can't wear flowers? They certainly can according to this florist in Singapore, especially at weddings! A simple, single rose pinned to the lapel of your man's suit is enough. You can also use a different-colored rose for the groomsmen's attire so as to let people know which one of them is your hubby-to-be.
On the Cake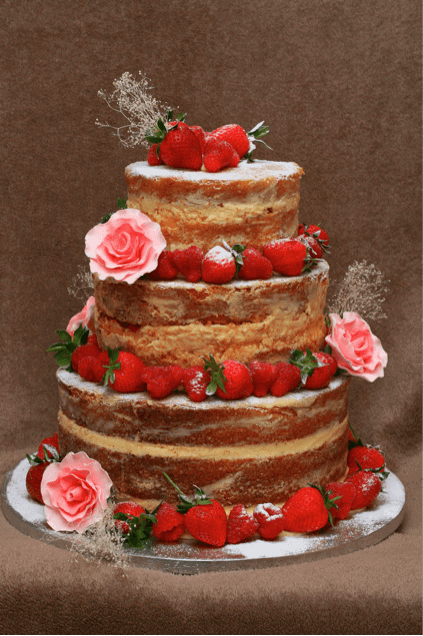 Image Source: Flickr
If you ever want to be naked on your wedding day, do it to the cake. Naked cakes adorned with roses is one of the most beautiful things you will ever see. Not a fan of visible layer cakes? You can do it to a frosted or fondant cakes, as well!
Decoration in the Reception Area
There are so many ways you can use roses to accentuate your wedding's reception area. The most obvious ones are the table and chair embellishments. You can create a big floral centerpiece or something less showy, like scattered multi colored petals surrounding several scented candles. Vines of roses can be used to decorate the walls of your venue. If you are having an outdoor wedding, you can hang them from the ceiling of your wedding tent or marquee.
Wedding Invitations
Want your guests to feel the love in the air long before they attend the ceremony? Slip a bulb of dried roses into the wedding invitation. Not only that will set the mood, it will also add a unique fragrance to your wedding cards!
Roses, weddings, and love are three inseparable things. Among other flowers, this is the one that will make you feel like you are truly going to spend the rest of your life with that person. A wedding is supposed to be a cherished occasion. It marks the commitment you and your groom are making to each other. If roses can help you to celebrate the love you are feeling, then why not?