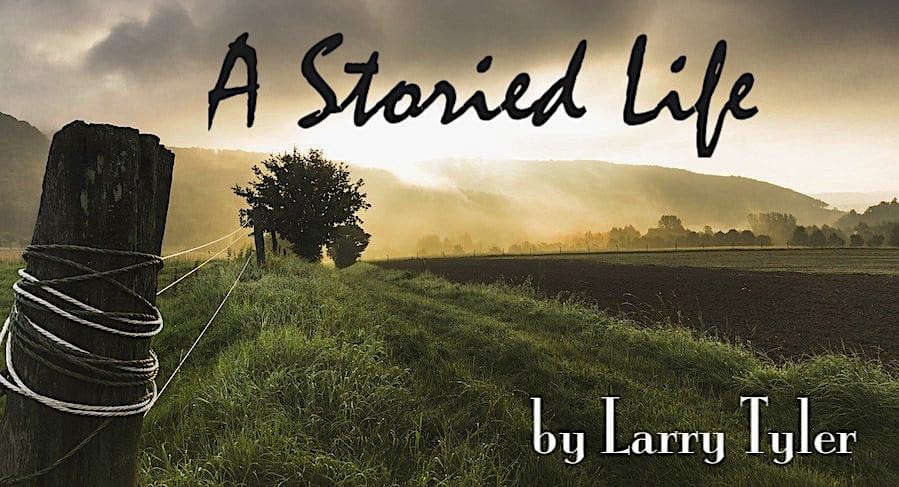 The darkness was deep like ink on a blank canvas.  It was hard to breathe the weight of the darkness pushing me down deeper and deeper.  I wanted to call out, but I had no words, no voice, just silence.  It was a place so dark that sounds could not live there.  My fear was without boundaries, and I wonder was this death, a place where the light could not reach.
I could feel a trembling slightly at first, then stronger and stronger cracking the edges of the darkness.  The rumbling was unbearable and frightening, and yet I could not find my voice.  As if far away I could see a light and a sound getting louder and louder.  I finally sat up in bed seeing the light out of the window, and then I hear the train whistle blowing as it rumbled past the old cabin, shaking the rafters and windows.  Then a familiar sound came across from the barn.  The Rooster was crowing, the darkness was gone, and it was a new day.
I got up slowly and headed into the sitting room where a potbellied stove was warm and a big pot of coffee waiting for me.  I grabbed the largest mug I could find and poured the hot fresh coffee.  Henry had left me a note saying the place was mine for two weeks.  He felt that solitude would help me heal and the farm work would make me stronger.  My survival was now in my hands, a time to heal and find the person I was before I went on the road playing music.
The note had a list starting with feeding the chickens, bringing in the eggs, putting hay and grain in the barn for the animals, chop wood for the potbelly, and wood stove so I could eat and keep it from freezing.  It would be a long two weeks before I would see anyone.  He left a leather journal for me to write my story and a guitar to soothe my soul.
I looked out over the fields and saw the sunrise breaking the tree line.  It truly was a new day, a new beginning with boundless possibilities.
Coming soon Part Three: The Healing
Part One