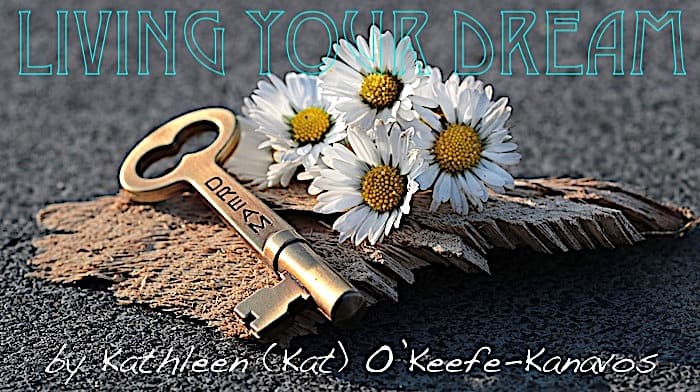 Are you "stuck" or residing in the past? Does your life seem full of painful memories rather than joyful expectations? Do you have trouble moving on after an illness, a bad job, or a shattered relationship?
Expert Healing Panelists Connie Bramer, author of "How Connie Got Her Rack Back" and Kevin Murphy, the author of "The Three Rooms,"  can help you answer those questions and will share tips on how you can move on with your life, get your Joy (or Rack) back, and move out of the room in which you feel locked.
Their Video Podcast on The Kat Kanavos Show is posted at the bottom of the article for your viewing pleasure.  
A Crisis can leave you mentally and emotionally stuck in a time warp. It is difficult to move forward and focus on a bright new future when your emotions are still living in the past.Both Expert Panelist agreed that "In order to know where you want to go in your life you must know where you are." In 2008, upon her diagnosis with breast cancer and throughout her treatment, Connie was amazed and touched by the kindness of others. People she had never met sent her cards with inspiring words.
Fruit baskets and meals were sent to her home.
Connie's friends came to the rescue; picking her kids up from school and even assisting them with their homework when Connie was too ill to get out of bed. "Let's face it, when a white coat touting doctor and her posse deliver a breast cancer diagnosis, your life has a way of turning upside down and even a little sideways," Connie says. "Pissed is not anywhere near a word that could accurately describe where my head was at this point in time." To help Connie cope with her illness, maintain some semblance of sanity, and move beyond cancer to "Get her Rack Back," she blogged about her daily cancer adventures.
Maintaining her sense of humor was vital to Connie's recovery, and is evident in her book.  
Kevin Murphy, former Wall Street managing director, high school and collegiate wrestling champion, community activist, speaker, and coach, authored The Three Rooms. "Our happiness and unhappiness in life is almost always the result of our thoughts – whether observations of the present, memories from the past, or projected fears about the future," Kevin says concerning the room in which we decide to preside.
Kevin describes our life as three rooms in which our mind resides.
Is your mind in The Past Room, where regrets, past hurts, painful memories, grudges or other memories are impacting you today? Or perhaps you are hanging out in The Future Room where worry, anxiety or fear haunts you daily?
Eckhart Tolle and others have extolled the value of living in the present moment.
However, many people have found that philosophy a challenge to implement. The genius of Murphy's new book is how easy and simple he makes it realize when you are NOT in the Present Room —and how you can shift back into The Present Room. As a breast cancer survivor who watched other female family members die of the inherited disease, Connie is very aware of how easy it is for us to define ourselves by our illness.
"Life is full of crisis, especially health," Connie says. And Connie Got-Her-Rack-Back.
Connie realized the importance of embracing where you are emotionally during a crisis in order to move forward.  You can either let the crisis define and rule you, or you can take charge of your destiny and move into the future.
Murphy moved from ranting at GOD in a basement to marrying the Love-Of-His-Life.  
Murphy shared his spiritual and mystical awakening after a personal reckoning. "As a single Dad, living in a small basement apartment at 33, I loosed his rage at God." It was the springboard to beginning his quest for answers. In due course, he became a highly respected options executive for Citigroup, married the love of his life, found the peace and joy he sought and began to share his Three Rooms concepts, that had worked so well or him, with others. "No more sleepwalking," as Murphy calls it, "focusing exclusively on what you think, feel and hear from others—and what you perceive from your judgmental beliefs." He goes on to explain that when you are in The Present Room, you can experience truth and clearly perceive the messages Source has just for you. You can live in a state of love and acceptance. Today Kevin is successful and married to the love of his life. "One of the most important things you can do is to take the time to discover the difference between There and Here. So often we mix our past up with our present," Kevin says. "Train yourself to be the observer of your thoughts, and recognize which room you are in at this time."
Connie and Kevin shared Tips on how to move forward in life to get "Unstuck."
"Keeping a Gratitude Journal was a big help in moving me forward out of the mindset of 'Patient' and allowing me to see how far I had come," Connie shared.
Kevin's tip for the audience is, "It is important to activate the power of the question, 'Where am I? Which room am I in?' If you do not know where you are how you can activate your inner-GPS to get to where you want to go with your life?"
Like Connie and Kevin, once you learn to move out of your painful past, you can actually feel the vibrational frequency of the Divine. Can I get an Amen?
Learn more about the Expert Healing Panelists:

Kevin Murphy-  www.thethreerooms.com

Connie Bramer- https://gyrb.org/about-us/about-connie
Please enjoy the show.
Research: