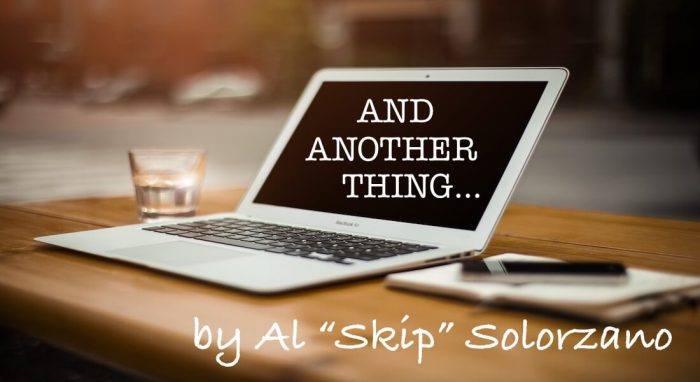 Unlike leprechauns, unicorns, and mermaids, Roadblock People do exist. You might wonder who these creatures I refer to as Roadblock People. These are individuals we may encounter every day, once in a while or live right under our own roofs.
These characters stymie our progress, force us to encounter collisions or insert chaos in our paths. These individuals impact our senses, logic and leave us so frustrated.
Road-blockers may or may not be aware they are cursed as tainted souls or perhaps they don't care. Their motto life is not about you; it all about me, myself and I. Roadblock people do not participate in relay races with others as the baton is super-glued to their palms.
I've encountered many professionally and personally, and as a preventative measure, check my symptoms to not fall under these spells or afflictions. I am not going to delve deep into the DNA of why; that's a deep subject which I'm not medically qualified to answer today. As many individuals have encountered UFOs, although they profess to what they have seen that doesn't attest they are qualified to be experts, but as Scotty from Star Trek might say, "I'll give it all she's got Captain" in sharing my perspective.
Examples, Examples, Examples
Since this is LinkedIn and not Psychology Today, allow me to share a couple of situations of living proof of "roadblock people." A couple of months ago I had was approached if I might assist someone attempting to do business with a water utility in Northern California. The person represented a diverse-owned engineering company interested to determine if via the "supplier diversity" route opportunities might exist. Unfortunately, after I identified the company I knew who the "point person" would be – like a character in the movie Donnie Brasco might say "forget about it."
This individual has been in this position for over 30 years, paid well, and adheres to the established limitations this person created. The company (who is the real villain) allows this employee to run interference within the diverse business community, and since he/she is a person of color does not fear external repercussions, what an ideal roadblock for them. Unfortunately within the supplier diversity business community there exist an abundance of roadblock representatives. For many their career progressions are clouded, and their salaries between $100-250K annually, offer no incentives to take risks.
If this employee oversees staff – no one will get promoted. The only way one's career will advance if that employee takes their own initiative – a detour.
My intent is to only offer a tasting of examples, so I'll share another of many I've encountered. Many years ago, during my fund-raising efforts I attempted to increase partnership opportunities on a statewide basis with the Chevron Company. The company's point person to the Hispanic business sector was one that refused to budge or consider any partnership proposals. Each year, the same sponsorship would be requested, nothing more, nothing less. So I attempted to take a detour – an alternative direction in utilizing my network and meet with a senior official. The morning of the meeting I am informed that this person would be unavailable and yes, representing the executive would be the individual I was attempting to bypass – Roadblock!
Despite the results, later I considered my encounter invaluable to my professional growth and development. Referencing the analogy of driving, one can only learn so much reading manuals and watching videos of how to drive. It will also take considerable time sensing the handle of a vehicle and driving in multiple conditions to lead to one becoming an experienced driver. So when encountering roadblocks while driving, you learn to navigate other ways to reach your destinations or change plans.
It's All About Detours Baby!
The frustrations one will experience with roadblocks are determining you need to take a detour. These encounters are major, big time, marquee situations in life. Following the aforementioned analogy, one might have the option to wait until the detour is removed (and so many individuals do this) but who knows what happens if the pass eventually closes indefinitely.
I have encountered many souls that get trapped allowing fear to manage their senses. Fears that no detour will be discovered; fears they might need to take other detours and fears that whatever alternatives they may consider might be more painful than the present circumstances of scenarios without progression.
Self-Imposed Beliefs
The most difficult challenges we face in life are battles with our self-imposed belief system. Self-imposed beliefs are only real to us and nobody else. Its true others may share similar traits, but everyone has their own unique beliefs. They originate from family, religion, and traits we manifest for personal survival. Living and working with roadblock people might appear so restrictive, however, it simply would be considered unnatural to challenge living any other way – So sad!
Self-imposed belief systems need constant monitoring, as circumstances may require transformation.
Back to my analogy of driving, we need to be conscious of multiple aspects of the car's operation, such as oil and fuel levels, the condition of the tires and brakes, etc. etc.  Acknowledging the fact that in life change is constant; so as we navigate our survival traits our belief systems will need to transpose, especially as new roadblock people and situations enter our lives.
You should realize I'm floating on the shallow side of the pool of subjects, especially self-imposed beliefs are deep. It's also comfortable for us to travel through familiar circumstances, no matter if those roads are viable options to pass through. However if we develop allow our resilience energies to flow, we can succeed in navigating through detours and road-blocks in life.
Skip