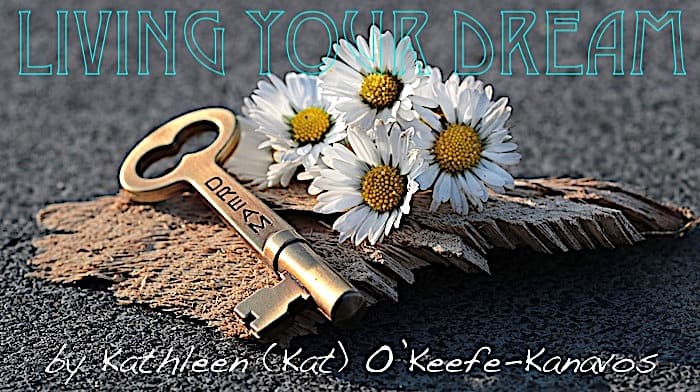 It is my, Kat Kanavos, distinct pleasure to share a guest writer with you on Living Your Dreams. I met Rev. Dr. Temple Hayes in St. Petersburg, Florida and immediately fell in love with her Inner-light, enthusiasm, and messages for life. Please enjoy the work of Rev. Dr. Temple Hayes as she shares Right Here and Right Now with you!
__________
Right Here and Right Now!
By Temple Hayes
It is time to awaken to your inner Truth that you are God's beloved and perfect as you are.  This is a way of being you might have forgotten. Allow yourself to be reborn and become who you came here to be. This is how you love yourself and others unconditionally. This is how WE change the world.  

—TEMPLE HAYES
A Great Need
Out
Of a great need
We are all holding hands
And climbing.
Not loving is a letting go.
Listen,
The terrain around here
Is
Far too
Dangerous
For
That.
—Hafiz
We talk too much about finding our purpose as if it is outside of us and separate from us.  As if it is something we lost and must recover rather than discover within ourselves.  True purpose—the call for higher understanding of life's meaning— is about our collective potential and it requires action and participation.
Awakening is not about being more spiritual or enlightened than we were yesterday.  It is not about how often we pray, meditate or attend church. Whether or not we are vegan or how good we are to one another—although all these things are important practices of a spiritual life.
Awakening is understanding that all the love, peace and joy we seek—whatever we have been asking for—is already God's will for us.
We are perfect as we are.  All we need do is align ourselves with this universal power and embrace the authenticity of our own true natures. For when the awakened door truly opens, there is no life that can be overlooked or not immensely valued.
We are all holding hands and climbing. We are loving. We are not letting go.
My previous book, When Did You Die? focused on teachings of how to Wake Up! to rise and shine and be present for your life.  We came to understand that having a relationship with our divine Creator is absolutely necessary to being alive.  With my children's book The Right to Be You we began to understand the principle of respecting the right of all life to live in freedom and peace. That when we respect each other and the environment peace will spread.
In The UnEdited Life, we allow ourselves to be who we are, wherever we are. We live authentically and move collectively into the field of possibilities. Here we discover how to surrender fully to Divine Order. To accept all that life brings to us. To trust the Divine Order of the Universe—not just sometimes, but all the time. This is the process writer and futurist Alvin Toffler calls learning, unlearning and relearning.
When we listen deeply to the call of the heart and follow its path inward, our intuition and happiness expand exponentially.  Our deepest desires and dreams unfold organically and we live easily without fear, without chemicals or the momentary highs of "more".  Natural laws begin to work effortlessly. We come to view the world through eyes of infinite awareness and experience the great power of possibilities for the world—Peace. Harmony. Connection.
I invite you now to stop searching for your purpose and know you already are your purpose.
You see what is possible by being possible. As a first responder, your response is welcoming.
This is the secret to happiness. Be who you are wherever you are.
Thank you Rev. Dr. Temple Hayes for being my author-guest on Living Your Dreams in BIZCATALYST 360°. Your wisdom is a gift to readers worldwide.  Rev. Dr. Temple Hayes is a powerful, dynamic, energetic presence and successful author, life coach, motivational speaker, radio host for Unity FM, Unity minister, and practicing Shaman–an intentional spirit!
For many years, people have asked Temple to share her views on how to go beyond seeing life to actually being life, being present, being intentional, being alive! Temple Hayes is an ordained Minister of Unity and Centers for Spiritual Living and the Spiritual Leader and CEO of First Unity Spiritual Campus, a New Thought center in St. Petersburg, Florida, an alternative ministry which does not meet as a "traditional church."
Temple Hayes has recently partnered with Deepak Chopra and social entrepreneur Poonacha Machaiah, actress and humanitarian, Gabriella Wright, and singer/director Michel Pascal, for: I Am Never Alone: A Movement on Suicide Prevention & Mental Wellness.