Yes that email caused the recipient to click on the link and sign up – but how many more emails did they receive first? How many times did they abandon the shopping cart'? How many times did they visit the Facebook page? Over what period? Did they see the ad you have been running in the middle of Big Bang? Do we know if it influenced their propensity to buy – or even yet their final decision? You get the picture. You know where I am going ….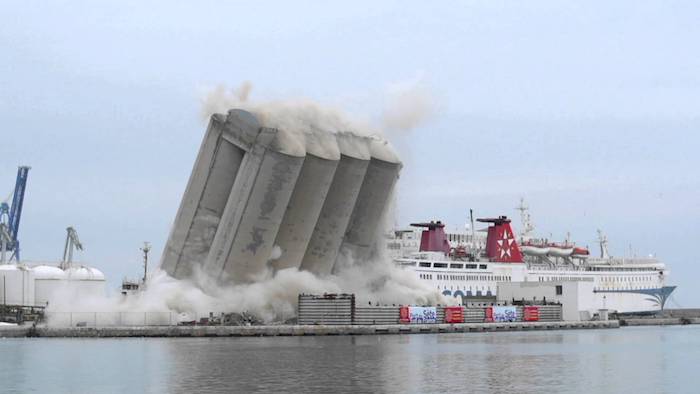 The Bigger Question Is Why Do We Care?
I don't. 'Channel Attribution' is a necessary fall out from departments (silos) needing to justify their budgets and on occasions, their existence and not to understand where efficiencies in the funnel can be improved but rather for the managers to ensure that they keep growing their budget. OK – as an Ozzy friend of mine would have it ..
"Harsh. But Fair."
But, when you think about it, for the longest time we have known how data can be manipulated, which leads to such pithy lines as
"A politician uses statistics much as a drunk uses a Lamp Post – more for support than illumination."
E. Housman, 1903
… and in over 100 years that hasn't changed. In fact it's got worse! Particularly with the advent of the surplus of data put in the hands of people who do not understand Mathematics or Statistics. And then interpreted by an evermore ignorant audience. For example, did you know that …
'the less chicken we consume in America – the less oil will be imported'
Ok, it's a 'satirical' site, but like all good satire, firmly based on truth. And one of those truths is that …
"It is difficult to get a man to understand something, when his salary depends on his not understanding it."
Upton Sinclair, 1934, I, Candidate for Governor: And How I Got Licked
… I'm looking at you marketing people!
I Say We Want A Revolution
(with apologies to the Beatles).

It's 2017. Fifty years since the 'Summer of Love'. We need another revolution. A revolution in thinking. Merging silos and/or better communication between silos are flawed concepts. I spent part of my life running a boutique consulting organization that serviced the Fortune 500. We had an unofficial tag line …
Helping you avoid solving the wrong problem really well.
That's what I am here to do today. Help you avoid solving the wrong problem really well. And we will start with not merging those silos. Why?
The first step towards silo merging often involves a 'customer facing role' that manages the customer relationship. Their job is to be that single interface to the customer and then orchestrate the silos behind the scenes. That doesn't fix the silo problem. It is sticking plaster. And from there it gets worse.
Silos emerge from 'industrial complex mentality'. Think hierarchical military and governmental organizations. And, just as the 'command and control' structure that the military complex and government relies on to manage themselves is breaking down and can only be fixed by radical new thinking. So too is the case for commercial organizations.
A perfect example of radical new thinking would be The Millennium Challenge 2002. You can click through to read the details – but bottom line, in 2002, the US Military spent $250 million on a 14 day simulated war game that was over in 24 hours – and the 'underdog' won, with radical thinking. It so caught out the other team and organizers that a second game was played in the remaining thirteen days – at the end of which 'the right team won'. But we know that's not the case – don't we? There is no second chance in war. Nor in business.[1] Moving back to business;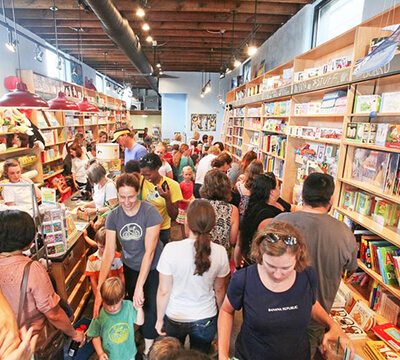 'Retail is dead' – because we see the news that BHS in the UK, Kmart, Sears, Macys et al are – if not going totally out of business – at the very least shuttering hundreds of stores. And off course online sales are going through the roof. And yet the real winners in retail are the ones that are providing a 'frictionless shopping experience'. (Partly what that means is focus, an online presence and physical stores.)
Perceived wisdom IS perception and IS NOT wisdom. And if you can see round that, you will thrive. As we accelerate to towards a 'people first' society and corporations talk 'customer centricity' and buy into 'customer experience platforms', there is massive opportunity to structure your organization (whatever the size) to actually be a 'people first' business. But it is going to me scary.
Nothing short of a total 'break and rebuild' of business will allow for a truly 'people first' organization. And note – by 'break and rebuild' – I do not mean reorganizing!
'Reorganizing' can lead to failure.
True Story ….
A company recognized that their web site was being visited by 'phones' and 'tablets' more than 'desktops'. That was their phrasing. First mistake. I think we can agree that their web site is visited by people using those tools. I am not being pedantic, language shapes action. Consider …
That simple analysis lead to them implementing a 'mobile first' development process, meaning that there was less focus on the desktop site. Key information that was known – but ignored … while mobile visits were indeed growing, the commitment to purchase was still driven through a laptop / desktop computer. In implementing a mobile first strategy, they lost sight of where their business was done and in that transition also made it harder for customers to start on a mobile and complete their business on a desktop when they got home.
The decision didn't deliver a fatal blow, but the time and money lost had a severe impact on both bottom line and market share.
In retrospect it's obvious … right?
My solution? Design and build for People First.
And that doesn't mean 'customer centric', since that will lead to you not thinking about staff, partners, investors, influencers ….. I mean People First.
Think I am crazy? Here is what I know. When a revolution happens …
"First, it is ridiculed. Second, it is violently opposed. Third, it is accepted as being self-evident."
~Arthur Schopenhauer
That's what I'm thinking. What are you thinking?
---
[1] It is important to note … not breaking the rules. The underdog simply thought and acted strategically according to their understanding of how the other team was going to play the game – and then played a different game. Seriously – take a read. Fascinating stuff.