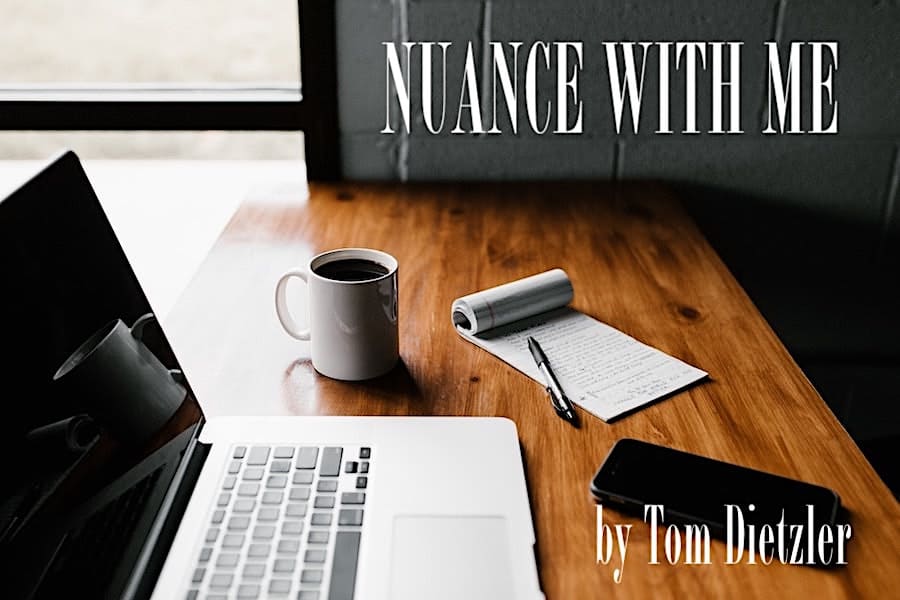 This is the unofficial start of summer. Memorial Day weekend is a three-day weekend in which there is lip service paid to barbecues, certain types of sales events and people in the upper northwest getting semi-confident about putting their snow shovels away. It is a holiday of deep significance and should be revered by all of us. I went there and said the "should" word.
As a country, we don't agree on much anymore. Even my insistence about maintaining reverence for Memorial Day may be seen by some as a glorification of war and placing too much importance on our military past and emphasizing things that maybe don't align with how some people want to move toward holding the United States of America as a peace-loving place. Is this a place where people bow down to weapons and tanks and glorify battles and events in which many proud, devoted, heroic people were consigned to graves on behalf of this country?
I love history and have "context" as one of my top five strengths in the Clifton StrengthsFinder strengths. I treasure it because I seek to find out context about everything. As I set out to write this, I looked up the history of Memorial Day and found that in this country, the honoring of our soldiers who gave their lives in battle gained prominence during and after the US Civil War in the 1860's. It was known as Decoration Day and took place in May because by then spring had pretty much arrived everywhere and therefore graves could be festooned with flowers as natural shrines to the occupants of soldiers' graves.
For much of our most recent history, there has not been compulsory military service. In my 63 years of knocking about the planet, there have not been any rules, laws, regulations, or anything in any way that caused me to serve in the military. Two of my brothers have, one was drafted and therefore his service was compulsory during the Vietnam War (though he did not serve there), and the other chose to a few years later. Even when laws did not dictate whether a person was required to serve, many in this country chose to serve.
In my contemplation of this remarkable and important observance, I found pictures that are powerful, moving and heartbreaking. If you are standing around your grill this weekend (and I don't fault you for that) it might be fitting to include some moments of honor and reverence and tribute to those who now belong to eternity and occupy graves all over the world so that we can celebrate comfortably this weekend.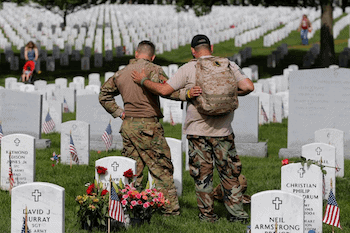 In our shared contemplation of what this weekend means, you might include thoughts of family members who have an open spot at the table this weekend, or whose picnic blanket isn't quite draping the ground at the city or county park, but possibly here: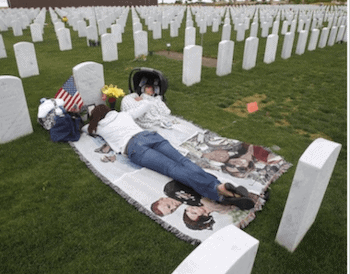 Abraham Lincoln is worthy of quoting in a myriad of circumstances. His Gettysburg Address said it best, it's only 271 words or so, just take a minute and read it. Read it out loud and savor all that beauty and reverence, which ring out to us, 158 years after Mr. Lincoln delivered them at the Soldiers' National Cemetery in Gettysburg, PA in November 1863.
It is for us the living, rather, to be dedicated here to the unfinished work which they who fought here have thus far so nobly advanced. It is rather for us to be here dedicated to the great task remaining before us—that from these honored dead we take increased devotion to that cause for which they gave the last full measure of devotion.
They gave the last full measure of devotion. For us. What freedoms do you enjoy that could have been acquired, preserved and protected in any other way?