Every company needs to offer various kinds of training for its whole workforce. For instance, onboarding training is essential when bringing new hires into the team. This kind of training will show them how things work within the company and will also give them an idea of how they will fit into the whole organization. But you shouldn't stop training your staff once they have been with you for a few years or more. You should continue with regular training so that they can successfully grow within the company and build on their skill set.
But are you sure that your training is hitting all the right notes with your employees? If you are reinforcing everything that they learn in various ways, then it should be. Here are a few ways you can make sure that you reinforce your training with maximum effect for you and your team.
Find The Best Trainer
The first thing that you need to do is consider who would be the best individual to train your team. Depending on what they need to be trained in, you might be able to take care of the session yourself. More often than not, the business owner or other high-level management carry out all of a company's onboarding for new hires, as they will know the company inside out. However, if you want your experienced staff to receive some on-the-job or quite specialist training in an area that you aren't so familiar with, it could be best to outsource the session. For instance, if you think that your employees could do with some health and safety courses or customer service training, then you might want to send them on one of the courses at the TraCen training base. Don't worry if sending them on an away day or a course that will take them out of the office for a few days – after all, there is no price that you can put on good education.
Make Sure Training Is Consistent
It is really advisable to have a plan for your training sessions and to try to stick to it as much as you can. This will help to ensure that your training is as consistent as possible. Ideally, it needs to be at regular intervals so that all of the sessions support each other, and so that your employees don't forget everything that they have learnt too quickly. Generally speaking, it's a good idea to structure a course with at least five individual sessions in it. These sessions should be space one or two months apart. Any longer apart, and your employee's memories might get a bit hazy! You should also ensure that there is an interconnecting theme or message in each of these sessions. For example, there could be an overarching topic or subject.
Take Advantage Of Technology
You should also try to bring in as much technology into your training sessions as well. This can help you use different media much more easily with your trainees. Not only that, though, but using tech has been shown to make training sessions a lot more engaging and interactive. For instance, you might want to take advantage of an interactive whiteboard so that you can quickly show the class a video. If everyone in the session has access to an iPad or other device, then they will also be able to interact with some of the media that you have to show them.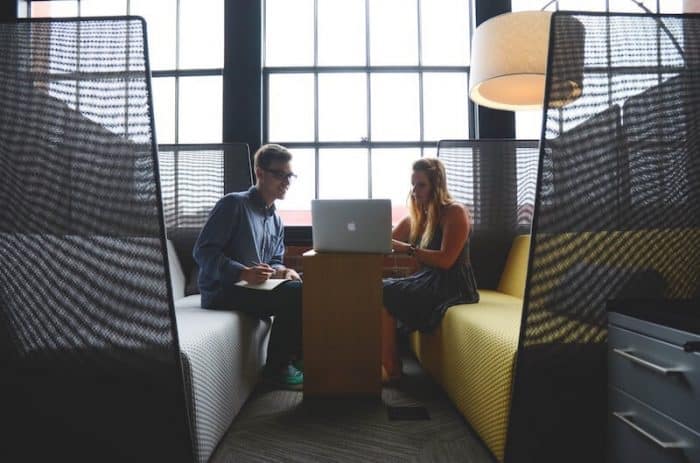 Break Training Up Into Bite Size Pieces
You need to make sure that you don't overload your employees with way too much information at once. There is no way they will be able to take it all in and retain it! So, you should make sure that all of the information that you need to get across to your staff has been broken up into bite-size pieces. There are a couple of ways to do this. The first is to break up the whole load of training into short, succinct sessions. These sessions should then be broken up further so that you don't shock your trainees with too much information right at the start. Use handouts, PowerPoint slides, and infographics to help break up all of the content in a variety of ways.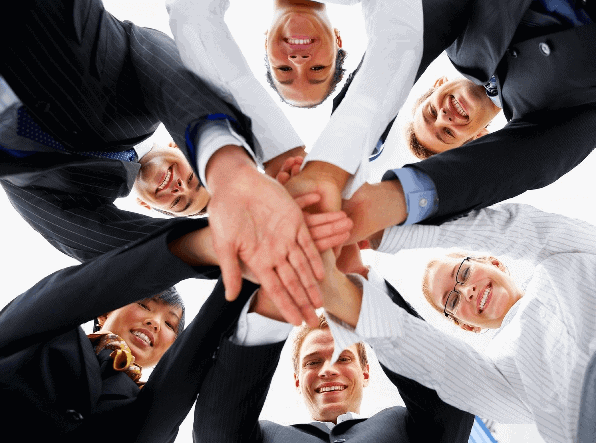 Carry All Sessions Out In A Positive Environment
If the training isn't framed in a positive way, then you could find that your employees don't respond well to it at all. So, whoever is taking the whole session needs to be welcoming to all individuals and should make the whole training as light and entertaining as possible. The benefits that your employees will gain from the training also need to be obvious or else they may feel frustrated about being made to do it.
Get Staff To Carry Out Self-Study Modules
Of course, your training doesn't always have to be led by someone. I'm sure that you will be able to give your employees plenty of self-study work and tests to carry out in their own time. This means that not all of your precious time is taken up with planning and carrying out training sessions. You will still have plenty of time to focus on your own tasks and responsibilities! Just remember that you or another trainer will need to assess and review all the work that employees carry out on their own to make sure that it is all up to scratch.
Consider Setting Up A Mentor System
Lots of companies find mentor systems can be very beneficial, especially when bringing in new hires. To create this kind of system, you just need to get some of your experienced staff to agree to become mentors. They will then be paired up with a new hire and will then be their point of contact if any questions or issues arise. Many companies find that mentors are invaluable in teaching new employees everything about the internal running of the business.
So, now that you know how to reinforce your company training, what are you waiting for?