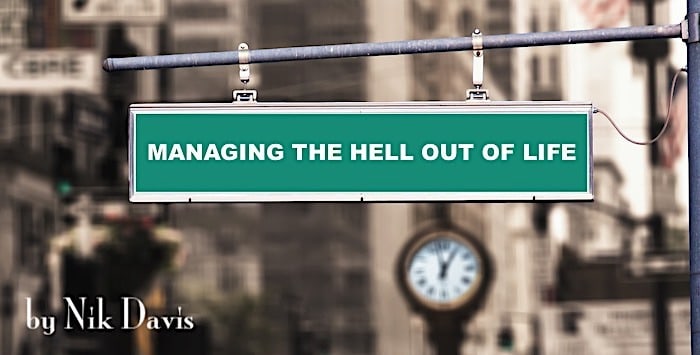 Do you know why so few people find their purpose?
Because they spend all of their time looking for this extra special, meaningful 'thing', which they think exists because someone somewhere said that's how purpose looks.
Sadly, that's bullsh*t.
And it doesn't matter how much you spend on courses, guru's, memorising the mantras of best selling authors, or standing on your head, it will still be bullsh*t.
Because we are all, our purpose.
Just because it may not match the bullsh*t criteria that came from nowhere, was owned by no one, and meant nothing, does not mean it is not a purpose.
The fact that you get up every day, as yourself is, of course, your beautifully simple purpose.
You want to make it extra special, meaningful, and profound?
Then do more of it.
Be yourself. Put your energy, your thoughts, your gifts, your time into this world, unapologetically, wholeheartedly, and completely imperfectly.
Embrace your messiness, get real about what, and who you give your f*cks to and live every single day as though it were your last.
Then you will truly be living your purpose.
And that's where the magic is.
Not in an elite set of standards only achieved by a few.
But in the ordinary simplicity of living your life, to the full, with love, as you.
With love
Nik x