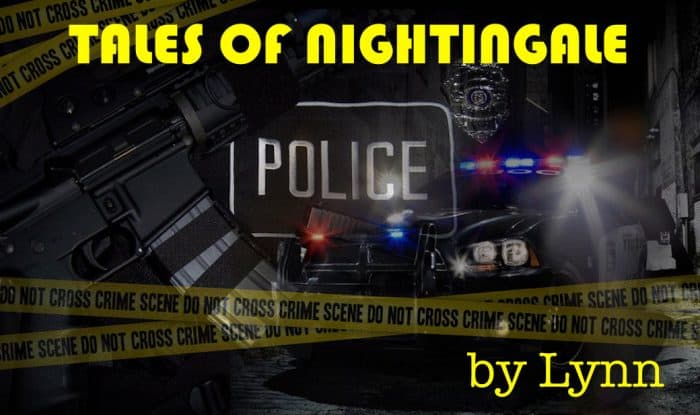 [su_dropcap style="flat"]W[/su_dropcap]HEN I BEGAN to post as a Contributor for BIZCATALYST 360°, I wanted to do so for several reasons, mostly because I enjoy writing and commenting on many subjects. I think this sight is superb and gives opportunity to many an average person, like myself. I admire many of the Contributors and what they have achieved. They are professional men and women who have a lot to offer.
Then I thought; what am I going to write about? In the beginning I decided to share a little of my experience as a female in Law Enforcement of 20 plus years, but didn't want to bore my readers so I decided I would be versatile, and I hope I have done so, stretching out the stories so as not to grow old. Many friends have asked for more of my experiences when I was in Law Enforcement, and I agreed to do so every now and then. I want to keep my friends happy, throwing in an experience worth sharing either for interest, humor, or just because… You never know who will read what you write, like what you write, (or not), or want to read more, so here goes….
I had in one of my previous posts stated that I had entered the field of Law Enforcement as a result of recommendation, financial support and challenge. I was just 27 years old, a single mom just trying to make ends meet.  I entered the Reserve Los Angeles Sheriff's Academy in 1977, and worked hard to survive a male dominated field. I was successful but it was a challenge. I was not as close to God as I am to day, but HE has never left me, and I hold HIM close. I know too and believe that Guardian Angles are real, but that will come in another story.
It was shortly after I graduated from the Sheriff's Academy in1978 that I was assigned to a Sub-Station (the name will remain anonymous). At first I started working every other weekend, and based on the pay, I would work when they needed someone to fill in for a weekend absence of other deputies.
It was a warm summer evening, and I arrived at the station not sure who I would be assigned to. Every reserve deputy rode with a full-time deputy, Sergeant, or Training Officer. This particular night, I was assigned to one of the younger Sergeants, and we were headed out to the area of the county to work with San Bernardino deputies who had a series of bouts with biker gangs and drugs.
In my career as a nurse prior, I encountered women who were married to gang members', and coming into the ER for treatment of injuries, I was aware of the tattoos, language, and dress, so I wasn't naive. I was use to the demeanor and colorful language used not in the mouth of babes'. It was similar to what I was use to growing up with.
This particular weekend, we were called to a large gathering of bikers; information had it that there were possible weapons, drugs, and parole violations; some suspects were wanted for murder. I had no idea what was going to happen or what I was about to witness.
When we arrived after dark and surrounded the property we were told what was happening inside, and that we needed to put on our riot gear. Everything was beginning to get loud and crowded as more and more deputies began to arrive.
Once we were gathered and briefed as to what we had to do, the Sergeant I was assigned to just looked at me and said, "what ever you do, don't leave my side". Okay, I said, no problem.   We drew our batons, and started to enter the property, Deputies were going in every direction, front back, sides, screaming for people to move, get down, hands down. People in the house were running out doors, windows and any opening they could find, to avoid being detained or arrested. It was crazy.
As the house we raided was beginning to thin out, and what started out as obeying my orders to stay close faded, I found myself separated from the Sergeant that I had walked in with, I was standing in the main living area of the house, fire place a blaze, embers sparking like crazy and the smell of pot, booze and un-mentionable, which I won't elaborate on permeated the air. I almost couldn't breath. Thank God I didn't have allergies.
The room was somewhat dark, but the fire was blazing, and as I was able to see through the smoke, I heard someone grunting, talking low. I looked over to the right where I was standing and near the fireplace was a couch where a male biker was sitting in a slouched position, half asleep, just covered in tattoos. I took my baton and hit the bottom of his oversized boot, tapping it at least three times before I finally got his attention.
My orders were to clear out anyone from the house, although I thought I would be doing so with my Sergeant. I keep hoping that within a few seconds my Sergeant would show up and then there would be two!
The biker looked at me trying to make out who it was standing there in front of him, and I said "hey, you need to get up and leave", the party is over. Did you hear me? He mumbled something and then began to make an attempt to stand up, as he scooted to the edge of the couch. "What if I don't want to leave "B—-h! "Well then, you will end up in jail just like everyone else, won't that be fun!
Within a few seconds, he began to stand up, and as he did, I distanced my self enough to prepare to use the baton if I had to, and my eyes followed his movements upward, he kept growing right before my eyes, (like the Jolly Green Giant) and when all was said and done, he stood at least 6'6". Suddenly, I wasn't feeling so great, fear was deep down within me, but I couldn't let him know that. He swayed back n forth, in an unsteady motion, but was able to talk somewhat and stand. I just kept hoping that the Sergeant would show. I could hear the yelling going on out side, orders being given to people running from the house, "where in the heck was the Sargent". !
The guy turned to me with the beer bottle in his hand, and there was silence between us both. I stared at him and he stared at me. I was expecting the worse. I am sure if I had not had my vest on you could see my heart beating through my uniform shirt.
Suddenly, he made his move and he tossed the beer bottle into the fireplace, glass shattered everywhere, as I took my stance not sure what was going to come next, and he turned to me and said, "It will be a cold day in hell before I let a uniform
B—-h take me to jail. In the next instant, the sergeant showed up as this tall mountain of tattoos turned and headed out the door, a few deputies right behind him, and I was certain he was going to jail. The Sergeant looked at me and said, what the HELL just happened…Really? He chewed me out all the way back to the station for getting separated and at the same time said, I'm impressed. It left me wondering if he was nearby all the time, just to see what would happen. I guess I'll never know….