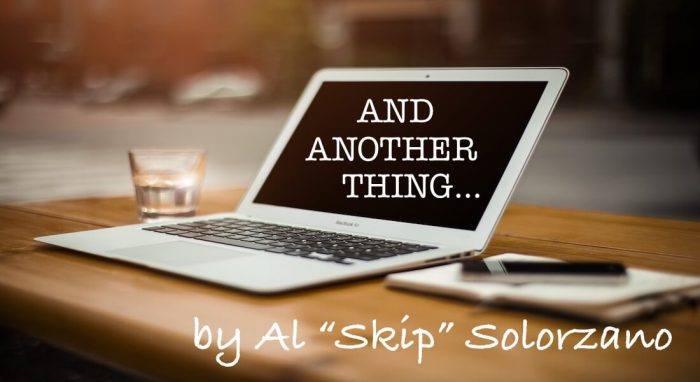 We are definitely living through exciting times! Every day I find myself listening to a multitude of opinions and breaking news on local and national coverage of our political climate. Yet it's more than partisan politics; the person sitting at our highest office and his family, his secretaries of billionaires and special interest clan are attempting to influence our nation to new levels of sabotage, conflict, and ridiculousness.
In a current state in which reality TV is king and queen; sometimes I wonder if I'm watching a new cable series and expecting Andy Cohen to host the reunion show on the Bravo network. Fake news, real news, fact checking, presidential tweeting, conspiracy theories, you name it; America is the hottest ticket in the entertainment business.
Yet I come back to questioning if others can tell the difference between what is real and what is not. A couple of weeks ago at an event where the news coverage played on a television in the background, someone commented aloud to no one in particular "I'll be glad when this is over." Was this person psychic; had they already watched an advanced copy of the DVD; or has the book already been written and released?
Charley Brown
I am a huge Peanuts fan and not to insult any of the characters, but doesn't the White House Press Secretary remind you of Charley Brown? This guy will likely go down in history as the most memorable person to hold that position. He's not only portrayed hysterically by actress/comedian Melissa McCarthy on SNL (Saturday Night Live) but she's not far-fetched in her exaggerations. This week he's been caught wearing two different colored shoes, and then be interviewed hiding behind the White House bushes. I wonder if the networks are issuing commission checks to the new Administration – as news programming and late night comedy have never been so popular.
Who needs to watch suspenseful movies like Fargo, the Hunger Games or Pulp Fiction movies – when the present series features such, espionage (Russia); dismissals of the FBI director and the former Attorney General; family conflict of issues (get a US Visa with your investment); and now, the president is scheduled to visit the Pope – Mama Mia; I can't wait for the season cliff-hanger! I'm struggling to decide if Quentin Tarantino or Oliver Stone should direct the movie – too bad the title La La Land was used already.
Again, despite the tendency to grab for the remote and switch to Dancing with the Stars (that's right our current Energy Secretary was a contestant last season); Survivor; or In Search of Bigfoot series; we definitely living through a period which (hopefully) will be chronicled for years to come. I encourage everyone to watch, participate during the audience interaction segments, as it might determine how this life might just impact you.