We believe all nonprofits deserve access to the most brilliant minds in social impact. Yet much of this remarkable talent is needed in one place but resident in another.
N

ow – more than ever, nonprofit organizations serving our communities are faced with a capacity challenge. In other words, how do they effectively balance mission delivery with mission development? And how can they afford to access the level of expertise needed to grow and sustain their Mission? We believe all nonprofits deserve access to the most brilliant minds in social impact. Yet much of this remarkable talent is needed in one place but resident in another. Years of corporate and nonprofit leadership experience tucked away around the world, poised to make a real impact, but out of reach to so many deserving nonprofits. You've got the time, the talent and the passion, but you're based in Anywhere, USA (or beyond) and the nonprofits that need your kind of help are based in Everywhere, Around The World.
How do we all come together to effectively close that never-ending passion–mission-affordability gap? We do it by "virtually" matching the need with the talent. We do it with free, virtual delivery. We do it by proudly "Delivering Mission-Critical Pro Bono Services To Good Deserving Nonprofits Around The World". It used to be that when a nonprofit was offered pro bono services, the nonprofit and volunteer were on their own. As a result, "pro bono" too often resulted in unintentionally missed opportunities, dropped balls, costly misunderstandings, etc. and the reputation of pro bono services suffered. That's not the case with

GOODWORKS 360°

. Which is why we've taken extra care to clearly and conspicuously share our unambiguous definition of "pro bono" in writing front and center on our Home Page:
PRO BONO
(adverb & adjective – 1. denoting work undertaken voluntarily without payment: 2. free in the interest of a deserving cause.)

✅ Not costing or charging anything ✅ Given without consideration of a return or reward ✅ Complimentary ✅ Gratis ✅ Offered solely in good faith ✅ No strings attached ✅ No gimmicks ✅ No surprises ✅ No contracts to sign ✅ No kidding!

International Translations: Free, Fred, Fredas, фред, 弗雷德, เฟร็ด, නරකයි, ਫਰੈਡ, zozizwitsa, Tuhinga o mua, Freds, 프레드, nggoleki, フレッド, ֆրեդ, , , Φρειδερίκος, فریاد
Virtually @Their Service

We recognize that a structured "virtual" investment of our time and our talent is the most effective strategy for nonprofit capacity building. Which means we don't bog nonprofits down with meetings galore and never-ending bureaucracy. Everything we do is virtual – by phone, by text, by email – by whatever means necessary to minimize unnecessary distractions, while delivery results in the most efficient manner for everybody. And there's NO contract to sign because we operate purely in good faith with nothing more than a "virtual handshake".
Who Needs Us?
Nonprofit teams are some of the most passionate, committed people in the workforce, but often they are overwhelmed.
NOT a startup and NOT a giant. Myth: Most nonprofits are large and have many resources Reality: In fact, most nonprofits are small in both budget size and numbers of employees. While large, well-known nonprofits, such as the Red Cross, have high visibility, those nonprofits are actually not representative of the charitable nonprofit community as a whole. 82.5 percent of all reporting public charities had annual revenue of under one million dollars. Nonprofit teams are some of the most passionate, committed people in the workforce, but often they are overwhelmed. This challenge is widely known both within and beyond the nonprofit sector: nonprofits are often strapped for time, resources, and expertise.
CLICK HERE IF YOU ARE A NONPROFIT SEEKING @GOODHELP
There are many innovative ways to approach these challenges, and one of them is strategically using nonprofit partners like us to help push forward important initiatives and enable your staff to focus on what they do best. Our ideal role is not to support a decision maker's existing plan for internal buy-in, but rather to serve as an objective and experienced professional that can help your nonprofit achieve a goal or implement a new process falling within our sphere of services.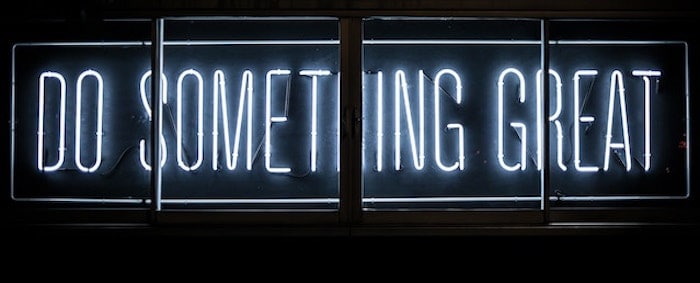 Are you or your Company ready to make a real difference?
✅ BECOME A VIP (Virtual Impact Partner)

The

GOODWORKS 360° Team

(e.g. "do-gooders at large") is passionately dedicated to helping nonprofits – locally, nationally and internationally – enhance their sustainability via streamlined access to high-impact pro bono services. The end result? THEY remain focused on their mission, their passion, and service to their community. WE remain focused on delivering real solutions in real-time while helping them make their difference in the world. By becoming a pro bono GOODWORKS 360°

Virtual Impact Partner (VIP

), you will be poised to help nonprofits "sustain their vision for good…" What's the time commitment? As little or as much as you want to devote. We'll simply have you and your credentials standing by until the time comes that we need to reach out for your particular skills. And that's when you decide whether you're up for the "time/talent" challenge, "virtually" providing expertise to our nonprofit "GoodClients", all carefully coordinated behind the scenes by us to make the best use of everyone's time.
✅ BECOME A "SOUNDING BOARD" MEMBER
It's lonely at the top. Every now and then, we may need to "bend an ear" for advice from folks who've actually been at the top of the nonprofit industry over the years as an Executive Director, Board Chair, or otherwise. While we may have ample experience at the grassroots level, sometimes we just need to chat with someone who's been there and done that – at the helm of a successful nonprofit, as a Member of our Sounding Board. No upfront formal time commitment – just your commitment that when we reach out for a brief chat, your wisdom of experience is ready to be shared.
✅ BECOME AN ENDORSED "@GOODVALUE" PARTNER
A UNIQUE LABEL TO ENDORSE YOUR CORPORATE SOCIAL RESPONSIBILITY
Capture goodwill for your company brand by offering our approved nonprofit clients your service or product pro bono OR at an impressive discount. OR if you happen to have an "affiliate" program, turn the referral commission you would normally pay us or others into a @GOODVALUE Discount. In return, we'll present your hyperlinked Company Logo on our exclusive

@GOODVALUE PARTNERS

Page setting the stage for endorsed referrals by us whenever your particular product/service is needed by one of our clients. AND we'll provide you with our official "Proud Supporter" seal for display on your Website.
✅ BECOME @GOODROCKSTAR

We're always in search of good behind-the-scenes admin help. Could be tinkering with our website. Could be helping us stay on top of engagement stuff. Could be interfacing with our nonprofit clients. Could be updating our

@GoodInsights

blog. Whatever it is, if you're good at admin and willing to do your magic to help us help others, let us know because we need all the

@GOODROCKSTARS

that we can muster up!
✅ BECOME COME A @GOODGRANTS SPONSOR
As anyone in the nonprofit sector is keenly aware – Procuring a grant takes time and resources. Nonprofits that are the most successful in getting grants have ongoing grants programs where someone is always looking for grant opportunities, and there is a dedicated staff to write, monitor, and report back to the foundations. And it's always a balance of time invested in grant-writing versus time invested in carrying out the Mission and local fundraising events. Well, we want to be a blessing, not a burden when it comes to awarding GoodWorks 360° @GoodGrants. So, we're building a bucket of donor dollars to be thoughtfully awarded to nonprofits in need based on our overall assessment of their Mission, their Passion, and their Need. Not big dollars just targeted Micro-Grants up to $1,000. each per qualified nonprofit. And always targeted first; to support a bona fide project that in our experienced opinion will make a genuine difference, and second; to ensure that 100% of the Grant serves it's intended purpose/project. It's not about big $$$. It's about big differences…
NEXT STEPS?
We make it quick and easy to get involved. Just take a few minutes to stroll through GOODWORKS 360° to get a keen sense of who we are and what good we do. Then simply reach out to our CEO

by eMail

[ Subject: Help Is On The Way ] to let us know how you'd like to help. That's it! We'll be in touch pronto!
" We're not a FOR PROFIT enterprise. We're not a NONPROFIT enterprise. We're a "FOR GOOD" enterprise."
~Dennis J. Pitocco, Founder & Chief Encouragement Officer