The most transformational thing you can do in this world right now is to give and accept love. The bravest thing you can do in this world right now is to ask for and give help. The most profound thing you can do in this world right now is to seek and tell the truth.
And to that end, I try (ok, I'm human, I do miss some days…) to keep a daily diary. It's therapeutic for me, it helps me understand a little more of myself each day and it keeps track of my perspectives, moods, and capacity to cope, with our ever-changing world.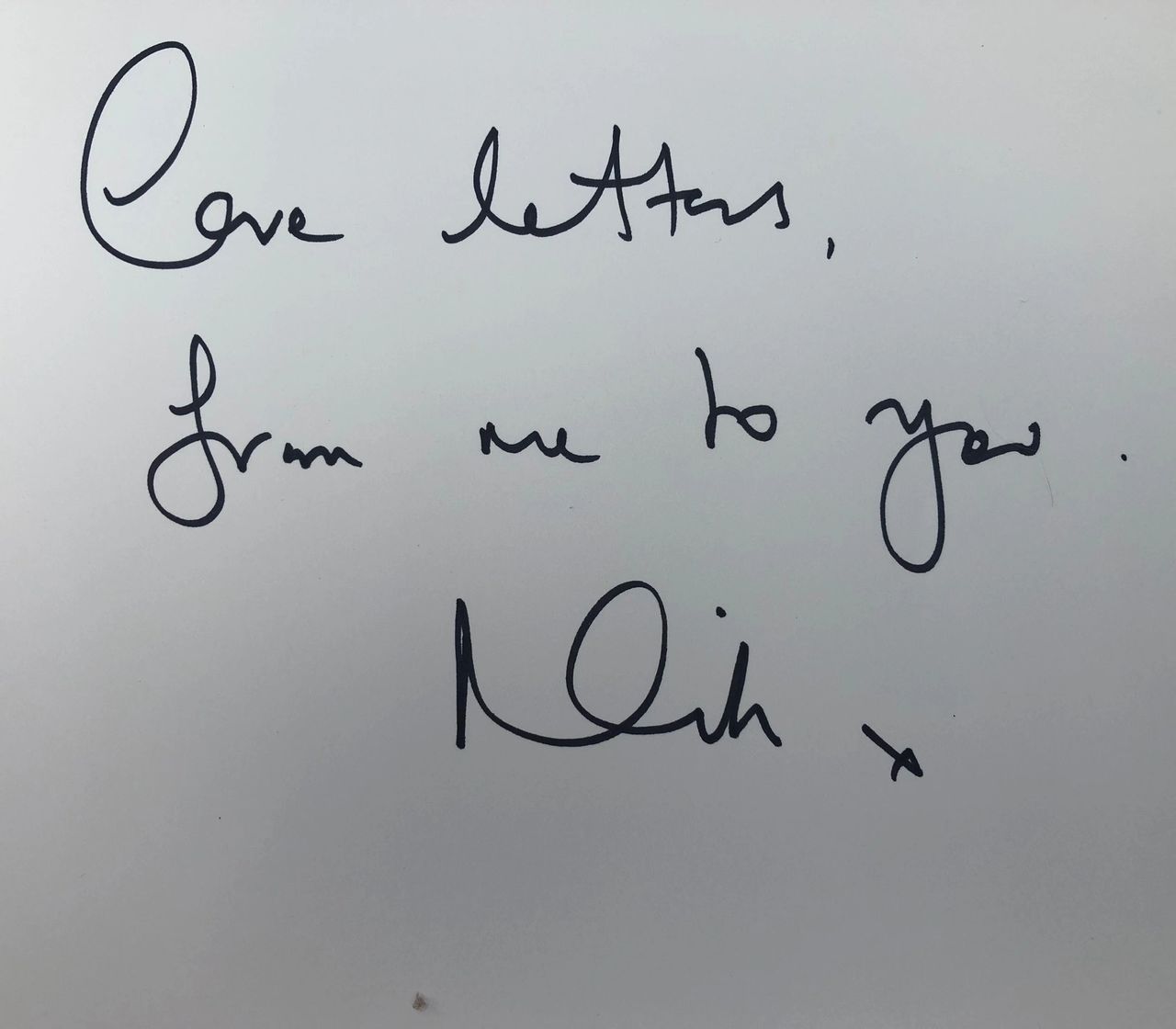 I purposely choose to limit the word count – to force myself to cut through the bullsh•t and only write down what is really of importance to me in that moment. Getting through the complex to the simple is perhaps the most difficult but by far the most profound thing any of us can achieve and it's one of my constant guiding principles.
So, this is an excerpt (19th Oct 2019 – 2nd Jan 2020), of the diary of a woman who can and will. This is my view of life as I see it – in the moment, raw and unfiltered.
But most importantly of all, it is an intimate diary shared with love and a genuine hope, that my words will inspire someone somewhere, to love themselves and others just a little more, to believe they can be the change we all so desperately need and to take a step each and every day, towards being who they are meant to be.
____________________
THURSDAY 2ND JANUARY 2020
What happens if someone does not like me? Nothing. You are still who you were beforehand. You just need to be a little more discerning about who you give your time and energy to. Never allow someone else to define you.
FRIDAY 20TH DECEMBER 2019
I would challenge our perspective on mental health. I think we are having a mass awakening to the needs of the human spirit, that has been ignored and abused for too long. Our minds are trying to tell us all, that the way we live is not sustainable. Our foundations are built on fear when they so need to build on love.
MONDAY 16TH DECEMBER 2019
Sometimes you get feedback that really gets under your skin. We are taught that this is because it must be true, we are resisting it because our ego is rearing up, to protect us. Well, I think it can also be because it is not true, it is trying to change the very heart of us and in these circumstances, it simply re-enforces my determination, to be exactly who I am meant to be.
I cried when I told my children the results of the election yesterday. I cried because I cannot bear to see homeless people around every corner because we are continuing to sh*t on our planet, because the angels that run our NHS deserve better and because we are failing our most vulnerable. FFS we have to do better.
FRIDAY 13TH DECEMBER 2019
God, I'm lost, I really have no idea what the f•ck I am meant to be doing with my life. So, I'm simply putting one foot in front of the other and seeing where it takes me.
THURSDAY 12TH DECEMBER 2019
I'm scared of the 'nothingness', of squandering my time here, of missing my lessons, , my experiences, my purpose. It's the fear of being someone who could off but didn't, that drives me to keep looking, to stay curious, to push my vulnerability as far as it will go – to move beyond the fear. Because I'm determined that simply staying scared, will not be my answer.
WEDNESDAY 11TH DECEMBER 2019
It doesn't matter how much time or money you invest in yourself, if you are living a life based on fear, you will never be who you are meant to be. Fear constrains you and pollutes your soul. If you really want to make the most of life, you have to move beyond fear to love and it really is as simple as that.
The day you stop giving a sh•t about yourself, about life and about others, is the day you are f•cked. Just like we need air to breathe, we need hope to feel, to want to live, to be able to function, in any meaningful kind of way. It's our guiding light, without it we are screwed. So, whatever happens, do not lose hope and do not stop giving a sh•t – if you cannot do it for yourself, do it for someone or something else. Just do whatever it is, you need to do, to hang onto hope. 
I believe that life is about out getting to know yourself and then doing something meaningful with it. Getting to know yourself isn't simply about reading a self-help book, it's about facing the hard stuff – your truth, your secrets, your regrets, your thoughts, your fears, and your wounds. It's not an easy journey, but a very necessary one, if you are serious about being you.
FRIDAY 29TH NOVEMBER 2019
I get really sick and tired of people telling me I am too sensitive, or that I take things too personally. Well, unless I've had a lobotomy, it's always going to bother me, if you're being an insensitive tw•t. It might be worthwhile checking your lack of sensitivity, before accusing someone else of, having too much of it.
WEDNESDAY 27TH NOVEMBER 2019
I've just realised what my daily posts are really about. They are love letters to you, to be you. They are a daily reminder to embrace who we are, warts and all, to always choose love over fear, to face our truth and to see beyond the bullsh•t, to make our own reality. No one gives a sh•t about judgement, status or fitting in on their death bed, so don't waste your time on it now.
Trying to avoid loss, hurt, rejection and failure is 1) a complete waste of time and 2) seriously harmful to our sanity, health, and happiness. Without facing our uncomfortable truths, we cannot possibly hope to understand ourselves. We just keep wandering aimlessly through life, never satisfied, always searching for our 'thing' and then end up completely p•ssed off, when our times up and we wonder what the f•ck we have achieved with our life.
You don't have to defend your truth, it just is. It's not subjective, open to interpretation or manipulation. It cannot be owned or taken by anyone else. The only person who can screw it over is you, so don't. Be brave, shake your world until only the truth remains and then make sure you do something worthwhile with it.
THURSDAY 21ST NOVEMBER 2019
I hate the fact that people think they can sit in their ivory towers and dish out feedback, with no thought or care, of the impact it has on people. Well, you can't – it's not fair, it's not valid and it's not going to be tolerated anymore – certainly not by me, nor I hope, by you either. If you want me to give a sh•t about what you say, then get your arse in the arena with me and have a god damn conversation.
WEDNESDAY 20TH NOVEMBER 2019
I often wonder, whether choosing to share myself so publicly, has screwed my professional reputation. But then I remember when I had a 'professional reputation' and how much I had to screw myself and others to keep it. And that reminds me why I decided to 'show up and own up', as me instead, warts and all. And then it all feels ok again.
TUESDAY 19TH NOVEMBER 2019
When did society become so small-minded, intolerant and judgemental about the youth of today? Have we really forgotten the energy, creativity, and rebellion we all went through? Such negativity with so little focus on solutions – channel their rebellion, feed their curiosity and create safe boundaries. And please just stop being such judgemental arseholes.
Grief is sh•t, there's no point pretending otherwise. It will be the hardest thing you ever have to learn to live with. But the irony is until you experience it, you have not fully lived.
____________________
A bit about me: I aspire to inspire people to be themselves, to embrace all of themselves, warts and all. To re-define our reality, to be more honest and sustainable. To re-define success, to be more diverse and focus on the stuff that really matters, not the shiny sh•t, that you cannot take with you anyway.
No-one will remember what car you drove, but my goodness, they will remember if you made them smile, feel good about themselves and accepted them for who they are. It is the gifts of kindness and understanding that will last beyond your lifetime, not the gifts of gold.
I'm a mum, writer, transformation consultant and all-round eccentric, doing my own thing, in my own way, in the hope I can make others smile and love themselves a little bit more.
My blog, library of curiosity, daily inspiration and lots of other things, can be found on my website www.nikdavis.com. My alternative and eclectic approach to fashion and design can be found at www.lillyisabella.co.uk.
I love people, I love life and I love to talk, so please feel free to reach out and let's have a conversation.
With love
Nik x