Three things were significant about Phoenix. The first is that somehow, someway, word got to DJ legend, Dave Pratt, that a "local boy" was part of Ozzfest and invited us to call into his morning show.  Both Thurb and I were interviewed with the other guys on speaker phone on his morning show, on radio dial 98 KUPD, the morning of our show.
ENJOY ALL PRIOR CHAPTERS BELOW↴
PUMPJACK – The Ozzfest 2k diaries, Chapter 11 of 12:  Mountain View, Sacramento and Phoenix pt 1
Related to that, not an hour or so before we went on, I was invited to call in again. This time, just a quick "how's it going as you prepare to rock Phoenix"-type thing…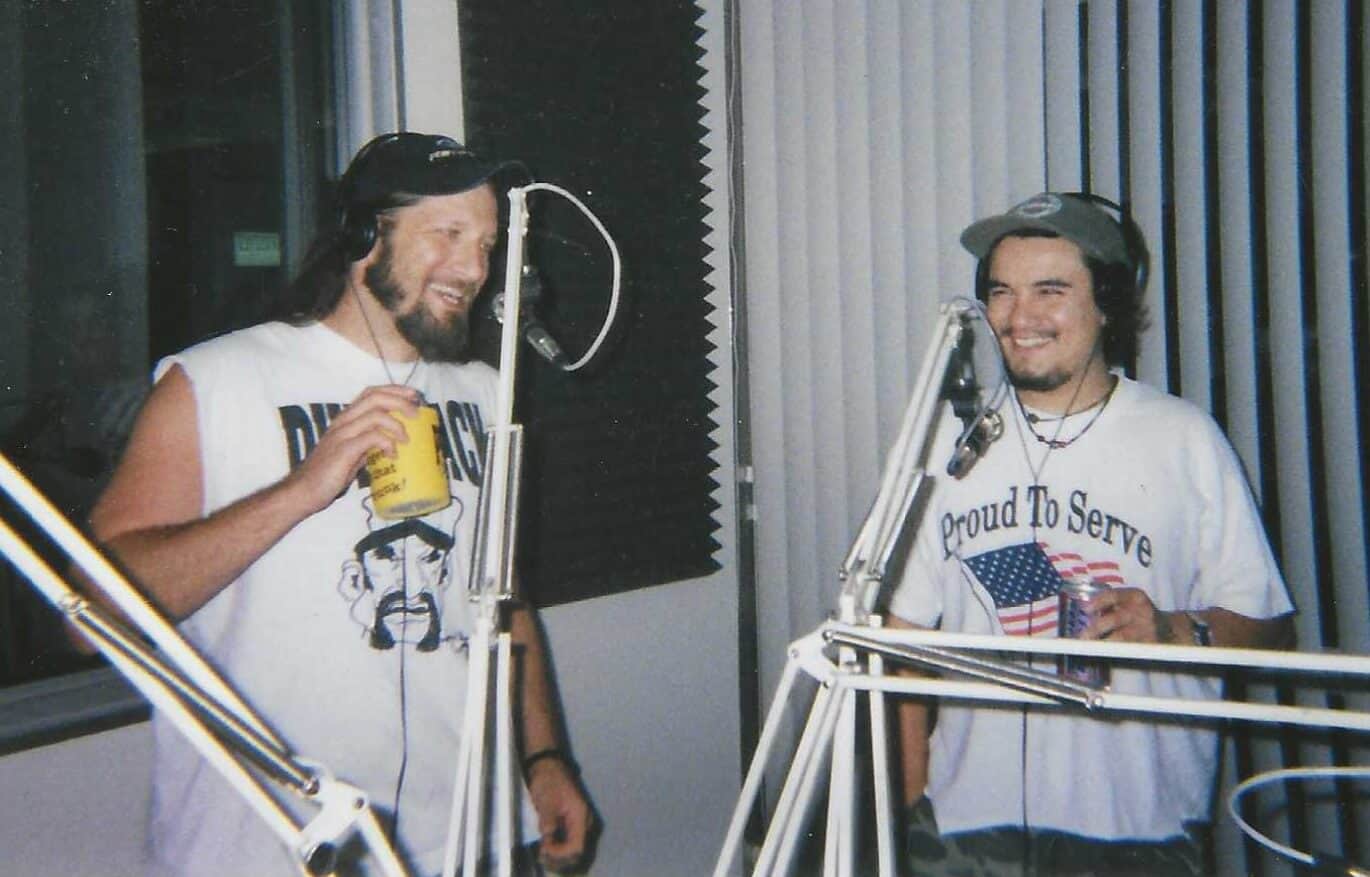 The second thing is that our slot in the running order that day changed, and suddenly we weren't opening the show anymore; our set time was moved to around 3.  Anything was better than 11:00 am. Fact is we were told that all the second stage bands would get at least one opportunity to play the main stage. There was to be a rotating schedule, and at some point in the tour, we were supposed to open the main stage, which was around 2 or 3.  That never happened, with any second-stage band, to my knowledge.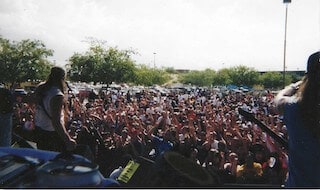 The third thing was that my family was there. Everyone was still getting along, and they all joined Sterling under the soundboard tent to watch us from there.
Everything felt different about that day, entirely because of our time slot change.  We didn't even have to be at the gig until around 2, as we didn't go on until 3.  Playing at 3 is a whole lot different than playing at 11 or whenever we had been starting.  I remember we got back to the festival grounds, and the entire place was packed.  Our crew went about their work and got our gear ready for the stage.  I don't know what we in the band were doing, but as it got closer to show time, Thurb and Willie hung closer to the stage.
Suddenly, it was just Garn and I still hanging in the RV, and I'm not even sure how we heard our intro tape from inside the RV, but at the same time, we both look at each other and yell, "Oh sh*t!"  We'd heard the Dukes of Hazzard intro blaring from the stage speakers, and there we were sitting in the RV!  We tear out of the RV and make a run for the stage, about 25 yards away. Yikes!  We made it with about 30 seconds before the intro ended, and I launched us into "Pa." (On YT, search Pumpjack, Ozzfest 2000, Phoenix.)
Phoenix was easily the second best, or tied for the best show (with WA) of the tour for us, and I was excited to be able to share it with my family.  I also got a bunch of passes for my friends since no one in the band knew anyone else in Phoenix.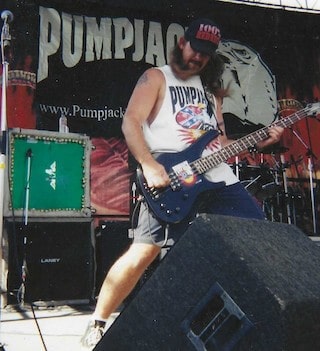 It was another in what had become a long list of incredible experiences along this journey, and the guys never said a word to me then about what they saw around my house, or were in any way acting differently toward me. It was Stevie B who much later said, "yeah, the more photos I saw of just you and Ron, it became pretty obvious." The reality is, if anyone did have an issue with my being gay after visiting Phoenix, they hid it pretty well, because nothing felt different with any of them.