But the journey was worth it.  My best pals, Brent, and his gf at the time, and Billy, as well as Tiffany and her husband and another friend came, most of whom travelled from AZ.  The venue grounds are massive and beautiful, perched on the edge of a huge canyon (the gorge itself).  It was a beautiful day, and even though we were going to open the festival as usual, as soon as we started, people started filing into the area, and by the end of our first song, the place was nice and full.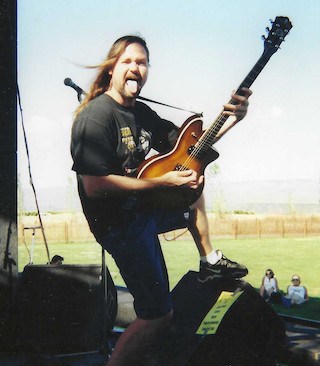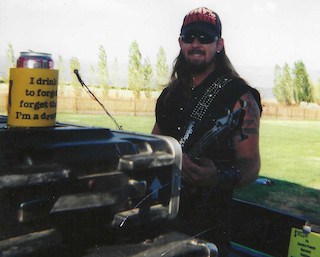 It was also at this show that Vinnie and Dime made an appearance.  They came by, first stopping by the sound booth.  Vinnie continued to the stage, and hung out on stage.  Dime and his cameraman hung in the audience.  Thurb shouted out to them from the stage right before we launched into the song, Proud to be American.  It was a highlight show, as the crowd was fantastic, massive, and of course, the brothers showed up. (On YT, search Pumpjack, Ozzfest 2000, The Gorge.)
After the show, we all again piled into our RV to do more shots.  From across the RV, I overheard Vinnie comment to Thurb that he chose well with me, saying I was killing it. I never connected with Vinnie in the same way that I sorta did with Dime. Vinnie wasn't necessarily the super fun and friendly kind like Dime, at least back then. And back then, on top of already feeling just lucky to be there, I was way too reserved to assert myself in a situation where he might have been. It's a small regret that I didn't get the opportunity to talk shop with one of the greats. There I go off on a tangent again…
After the short hang with the brothers, they took off and we hung out the rest of the day with my friends.  Early in the run, we befriended the dudes in the band, Slaves on Dope, who didn't drink alcohol.  Each show day, when we received our allotments of booze and water, someone from each of our camps would go make an exchange – their beer for our water, so we'd have at least 2 cases of beer each show day.  Priorities!