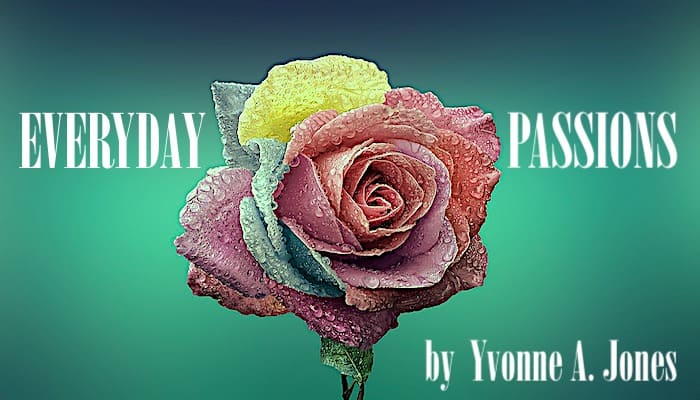 It was peak rush hour. The two lanes of traffic going north were bumper to bumper and so were the two lanes going south.
I was grateful for my Camry which seemed to insulate me from the noise of the traffic while I listened to one of my favorite CDs.  It was pointless getting agitated about how slow the traffic was as this was the pattern every day on University Drive.
Suddenly, out of nowhere, it seemed my reverie was broken by the siren of an ambulance. I watched in what seemed to be slow motion as the ambulance fought its way around the traffic. I felt something in my body which did not seem to belong there but had no time to analyze it. At the same time, I became aware that my heart was racing.
There was nowhere for the cars to go and as I watched the vehicles in the right lane move over as far as they could, the driver of the ambulance kept blowing the horn.
Something snapped!
There was something wet on my face and I realized I was sobbing. Suddenly I started screaming at the motorists who could not hear me, "Get out of the way! Get out of the way!"
The light changed to green and as I quickly tried to dry my eyes, my body felt as if it had been beaten and I was drained. It had all happened so fast, yet it felt as if had been hours.
"What happened back there?" I asked myself. 
Then it hit me. I'd just experienced an episode of Post Traumatic Stress Disorder (PTSD)*. You see, a year and a half previously I was the person in an ambulance being transferred from one hospital to another across town.  As I lay on the stretcher in the ambulance I could see the concern on the EMT professional's face and heard her say, "I can't get a blood pressure reading."
I remember praying and asking, "Am I going to die in this ambulance? Who is going to take care of my three daughters (at the time ages 13, 14, and 17)? And who is going to take care of my parents in Jamaica? " My father passed away that same year.
While I was thinking and praying I could hear the constant shrill sound of the siren, the ambulance driver blowing the horn real hard as she swore at motorists, and felt when she climbed the median or rode the sidewalk in her quest to get me to the hospital to get the life-saving attention I needed.
The fact that I'm sharing this story lets you know that thanks be to Jehovah, I survived a near-death experience. A nurse at the original hospital would later tell me, "The Lord has a purpose for you, my dear."
I never cried in that ambulance in February 1994 and don't remember crying during my 7 days in ICU and a total of 21 days in the hospital.  I cried for the first time in August 1995 when I imagined what could possibly have been the situation in this ambulance.
I have never forgotten those two women who could very well have been disciplined for transporting me from one hospital to another without being able to get my vitals. Still conscious when we arrived at the hospital, I heard when the Nurse asked for the sheet with my vitals.  From a distance, I heard very clearly when the EMT lady said, "We could not get her vitals." The nurse's response was, "But you know you should not transport the patient if that was the case." One of them replied, "She was not receiving the care she needed so we took her to the hospital where she could be cared for."
Despite efforts to find these two concerned ladies whom I felt were divinely directed, I never found them. It may have just been another day in their lives as EMT professionals, but I'll always be grateful.
---
More information about PTSD: What is Post Traumatic Stress Disorder?
Intrusive Memories: Symptoms of intrusive memories may include:
Recurrent, unwanted distressing memories of the traumatic event
Reliving the traumatic event as if it were happening again (flashbacks)
Upsetting dreams or nightmares about the traumatic event
Severe emotional distress or physical reactions to something that reminds you of the traumatic event