"Top executives need to be paid a lot to be willing to do their demanding role. Company performance depends almost entirely on the top leadership's capability. Ethics doesn't pay, what matters is short term rewards for stakeholders."
T

hese three widely used assertions
about business sound increasingly threadbare, unsupported by credible evidence. Instead, there are signs that profits, performance and ethics are beginning to converge in a new way. First, the case for high executive pay, already under attack from many quarters, has all but vanished.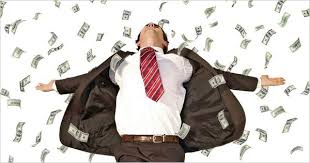 Lancaster University Management School had lobed a statistical hand grenade into the high pay arena. It reports a "material disconnect between pay and fundamental value generation and returns for capital providers."
Put more simply, how executives are financially rewarded rarely makes any significant difference to actual company performance.
The case against a strong focus on ethics in business has rested on the narrow meaning of profits. That is, the familiar need to provide high short term returns to stakeholders, rather than building a company for the long term.
The present upbeat mood in Wall Street for example, shows just how powerful this narrow view has become.
Simon Walker retiring head of IOD

"I fear for the long term consequences of the Trump era"
Simon Walker, the outgoing head of the Institute of Directors.
Nor is he alone in that view. Financial stocks, particularly in US banks have done much better than predicted prior to Trump's election. They reflect a belief that financial regulations will be weakened. Yet for those who look beyond the quick payback approach, the long term implications seem dire.
With a growing awareness the long term really does matter, the role of ethics becomes more high profile and central to how best to lead corporations. The evidence that ethics is good for business is now overwhelming.
Only those entirely fixated on the short term can avoid the blizzard of metrics on the benefits and returns from putting ethics at the heart of the average corporation.
Evidence about the performance of ethical versus non-ethical companies used to be extremely patchy. Now though, there is ample data to support the argument that ethics pays.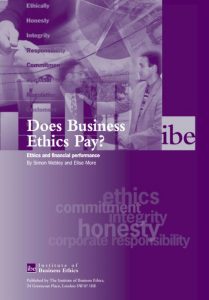 For example, research by the Institute of Business Ethics IBE ("Does Business Ethics Pay") showed in a sample of FTSE 350 firms, 'ethical' companies outperformed those which made no such claims on three out of four financial measures. It concluded,
"…there is strong indicative evidence that large UK companies with codes of business ethics/conduct produced an above-average performance, when measured against a similar group without codes".
Since then Ethisphere, which creates an annual list of the world's most ethical companies, has also shown conclusively how ethical companies outperform less ethical ones.  Similarly, more recent data on trust shows how trusted companies tend to outperform less trustworthy ones.
The causal link between being ethical and excellent performance though remains tenuous. It might be, for example, that high-performing companies adopt codes of ethics rather than the other way round.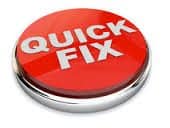 When viewed within a longer term context, it seems obvious ethics pays. Want a quick financial fix? Then ethics is likely to take a back seat.
Like being green, being ethical wins the trust of employees which in turn means they are more willing to make suggestions and take risks on behalf of the company. Less fastidious companies that persist along the line that 'ethics have no place in business', will increasingly be left behind both financially and on other credible measures of success.
Shareholder value destroys shareholder value
The continuing obsession of  business with shareholder value is embedded incredibly deep. It's hard to see how it can be altered in favour of a longer term view and hence a more ethical culture.
Adi Ignatius, Editor of HBR

"The world would be a better place if businesses stopped thinking so much about short-term results and focused more on the long term,"
Adi Ignatius, editor of Harvard Business Review, January 2014.
Yet more and more influential figures are speaking up against the damage that short termism does to the long term success of a company.
In 2011, Dominic Barton, the global managing director of McKinsey & Company called on business leaders to
"reform the capitalist system by fighting the tyranny of short-termism."
Some of the damage includes:
Damage to a firm's ability to compete in international markets
Huge amounts of off shoring destroying major sectors of the economy
A disengaged workforce
Reduced ability to innovate
Undermining e customer loyalty through "bad profits"

Undermining of the economic recovery

Increasing income inequality
Major reduction in return on assets and on invested capital
Expecting the average shareholder though to prefer ethics over a short term gain remains unrealistic. Or at least until the essential message that ethics pays finally gets through.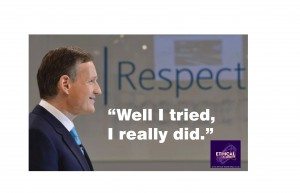 Even if shareholders seem to have bought into the argument for ethics their patience may be ephemeral. Anthony Jenkins was appointed in 2012 to clean up Barclays and revive its reputation and sense of ethics. On his appointment he announced it would take five years to achieve the necessary change to the bank's culture.
He was sacked after only three. He simply wasn't bringing in the promised financial returns quickly enough.
While Lancaster University Management School's latest study shows there's no strong link between executive pay and company performance, there remains a huge amount of money tied up in stock options and the like.
Executives will therefore do almost anything to give their share price a boost. They are not concerned with what the cost might be to the company's  long term viability once they walk away with the loot. For them, short termism and ethics may simply get in the way of personal gain.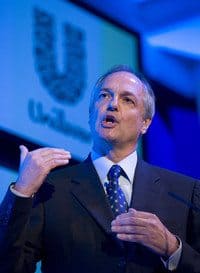 Some brave CEOs see clearly the downside of this situation, and have begun taking counter measures. In 2009 Dutch-born Paul Polman was appointed Unilever CEO and immediately put his shareholders on notice.
They should no longer expect to see quarterly annual reports from the company he declared. Don't expect instant earnings guidance for the stock market.
Unilever, he explained, was now taking a longer view. The CEO went a step further, urging shareholders to put their money somewhere else if they don't "buy into this long-term value-creation model, which is equitable, which is shared, which is sustainable."
If there is one personal trait that ethical leaders seem to share it's courage.
Sources:
S.Webley and E More, Does Business ethics pay, IBE
S. Denning, Why Can't We End Short-Termism? Forbes, July 2014
S. Caulkin, Ethics and profits do mix. Guardian, Sunday 20 April 2003
P.Jenkins, Negligible' link found between executive pay and performance. FT, 28th December 2016
P. Jenkins, City financiers query Wall Street optimism over Trump, FT 26th December 2016
A.Ignatius, Who Can Really Take on Short-Termism? HBR Jan-Feb 2014
B. Wright and T. Wallace, Barclays sacks Antony Jenkins as chief executive, Daily Telegraph, 08 Jul 2015
A. Boynton, Unilever's Paul Polman: CEOs Can't Be 'Slaves' To Shareholders, FT 20 July 2015