I[su_dropcap style="flat"]I[/su_dropcap]N 2000, right at the time the company I was working for was going through downsizing or rightsizing, as the 'sizing' was officially labeled, I was mesmerized by a Hollywood production. The movie was about a seventh grade boy and a social studies teacher who gave his students an assignment to creatively devise a plan that would make the world a better place. I don't remember much of the story, even though I watched it three times over the course of a year, but I remember the affect it had on my attitude. In an environment where emotions were raw, benevolence was fleeting and compassion had left the building, the hope that drained from me every time another name was scratched from the employee roster, was restored.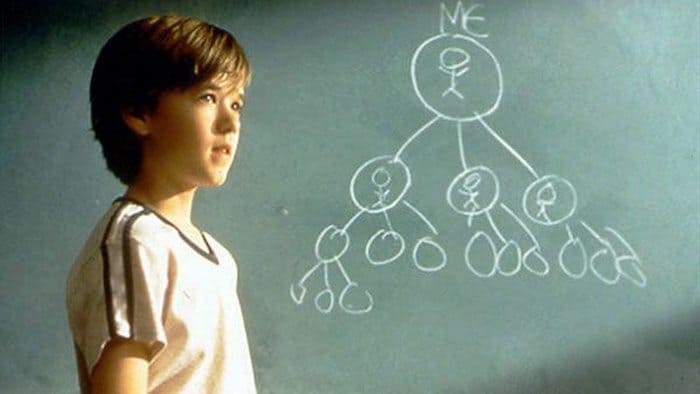 Even though it's been more than 15 years since I last saw Pay It Forward, it still takes my breath away when I hear about an intentional act of kindness that mimics the theme of that movie. The main impulse of a Pay It Forward act is to reciprocate when someone does a favor for you. But here's the difference. When someone does a favor for you, instead of paying them back directly, you do a favor for three other people. In the movie, the stipulation was that it had to be a major favor that the person couldn't do for themselves.
Since that time, the Pay It Forward concept has advanced to include Random Acts of Kindness, Intentional Deeds of Compassion, Secret Gifting, and Anonymous Benevolence. I've seen different labels but the premise is unwavering: Be kind, thoughtful, humble, and generous when you are able, not because you have to but because it will make someone's world a little better.
Maybe you've been on the receiving end of a Pay It Forward deed. I pulled my car up to a gas pump and found a Starbucks gift card wedged into the handle of the pump. If the giver had been there, I'm sure I would have cried all over them with joy. I really needed some inspiration after a very l-o-n-g and troublesome day. Over the next couple weeks, I left a bag of quarters at the laundromat and paid for the milkshakes for a group of teenagers at Steak and Shake. I could have paid it forward in many different ways, but for that time and place I chose those.
Do you remember hearing this Proverb from King Solomon who is said to be the wisest man? Do not withhold good from those who deserve it when it's in your power to help them. If you can help your neighbor, do it now.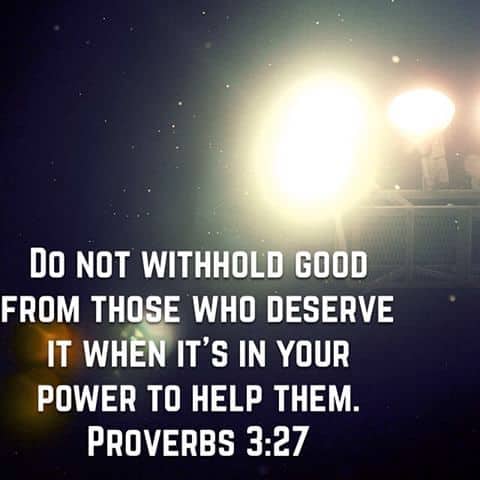 Here's the thing. Doing good doesn't mean paying out money. Doing good means outwardly paying attention; and showing kindness in a tangible way. Make a phone call, write a real letter, visit a nursing home, donate a few hours to a food pantry, pump gas for a person who can't easily do it themselves, clean the snow off cars in the parking lot, volunteer to read to students, cut the grass of an elderly neighbor, fold bulletins at your church.
This may surprise you. April 28th is designated national Pay It Forward Day. When I first learned about it, my first inclination was, "Why is it necessary to designate a Pay It Forward Day? Doesn't that impress upon people that they should go all out on one day, then forget about doing good the other days of the year?" Then I reconsidered. Pay It Forward, if you remember, is the starting place. When someone does a favor for you, in genuine Pay It Forward fashion, you do a favor for three other people. It's called starting a trend.
You know what? Why wait till April 28th? We can get in some practice runs between now and then. "Do not withhold good. If you can help your neighbor, do it now."
I'll be back with more on this topic because I have some ideas to share and I hope you do to. What good will you do, and who will receive the blessing?
Editor's Note: Enjoy Jane's prior Article in her "Pay It Forward" Series: Pay It Forward: Share Your Gifts