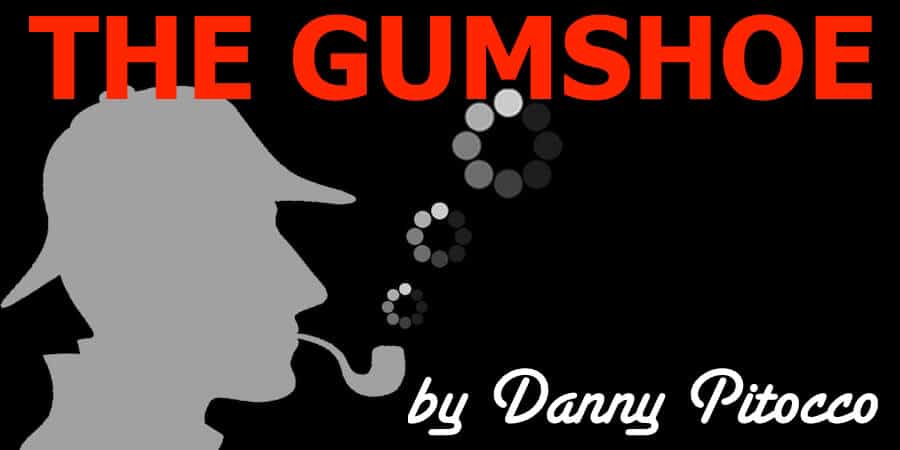 "Lynn Smith" exclaimed the swing-shift (1500 hours to 2300 hours) Watch Commander as I walked into his office.  His back was to me as he turned towards me and repeated her name to me. "Lynn Smith is your assigned trainee Danny.  She has completed her training cycle with two previous Field Training Officers (FTO's), and now she is all yours to either "make her or break her"" during her final field training and evaluation period."
NOTE: I was considered the "Axeman" as an FTO.  I concentrated on Officer Survival and Street Patrol tactics during the final phases of field training of my assigned trainees.  My final recommendation would determine if the trainee would continue their one-year probationary period or would be dismissed from the police department and find a more suitable and safer career option.
My training philosophy was pretty damn direct:  report writing, admin procedures, along with patrol basics (emergency driving; firearm proficiency, crime scene investigations; suspect interview and interrogation) can always be taught and corrected but poor field sense would definitely get you injured or croaked, and that I could never ever correct! I was determined that none of the ghosts of any of my former trainees would ever haunt me with the spoken words of "if you would have only trained me better".  This was my mantra that I had learned courtesy of my time in the U.S, Marine Corps – "Uuuuraaah!" No cutting corners, no easy shortcuts, and absolutely no compromises nor excuses would I tolerate or ignore. No matter the gender or the stature of my assigned trainees would have me change my field training regimen and philosophy.
I was very proud to be "The Gatekeeper" to the Kingdom of Patrol and absolutely no trainee got the "Danny Pitocco" seal of approval unless they proved to me that they had "street sense" to survive and thrive when the "sword of Damocles" dangled above their heads. Several of my past trainees got my routine "many are called but few are chosen" talk as I wished them well in finding another line of employment when they failed to acquire the ability nor the capability to develop their "street sense".
In my police experience, the most routine type of radio calls that officers' may have handled more than a hundred of times before, would result in officer complacency (HUA) "head up ass" and the future sound of bagpipes blowing out "Amazing Grace" over a mound of disturbed dirt with grieving friends and family asking tearful whys'? In the majority of these cases, the hard truth was HUA put them in the ground.  Amen. Rest In Peace!  Enough said dear readers, now back to my story.
I sat down in the "hot seat" in the W.C,'s office.  "Officer Lynn Smith" I repeated to myself and to no one in particular, as I reviewed her field training packet that included her previous FTO evaluations.
NOTE: "The Hot Seat" is where no Patrol Officer wanted to find themselves sitting in simply because it meant a pretty good W.C.ass-chewing after something went "south" on a previously handled call that generated a citizen complaint.
This of course after the customary field sergeant's initial ass chewing.  Days off without pay was the cost of occupying this seat.
ADDITIONAL NOTE: Before I got squared-away and cleared-up my special kind of stupid; I was a past recipient and almost a weekly resident of the "hot seat" during my rookie adventure period.  I can only thank some of the old school "grizzled" officers who took an interest in me of salvaging my police career.  They always like my sense of humor I suppose?
To this very day, I have little or no butt cheeks left due to those multiple chewings. However, my humor served me well!
My perusing of her file was then interrupted by a determined knock on the outside doorframe of the W.C.'s office and my eyes first met the face of the name labeled on the training file that sat on my lap. She spoke directly to the L.T. in a confident voice as she cleared her throat and said, "You wanted to see me, sir?" Introductions were quickly made by the L.T. as Officer Smith learned that I was her newly assigned FTO. We then both departed unceremoniously as I handed her file back to the L.T. as he turned back around in his elevated chair and started to monitor the patrol radio traffic.
NOTE: I was later made aware of information from reliable sources that Officer Smith had learned through her previous FTO's that Officer "Mad Dawg" (my street moniker) was going to be her FTO and she was solemnly and ominously warned about my reputation for washing-out trainees quite regularly.
I had her sit down in a chair that was situated in the empty patrol briefing room as I explained to her the final phase of her training that included departmental requirements and standards as well as my training philosophy (as previously mentioned dear readers) and my expectations for her performance.  She would be continuously monitored and evaluated throughout the training phases.  She remained stoic and was expressionless. I expected her to learn and ask questions and make non-life-threatening mistakes.  All aspects of the training syllabus would be explained, demonstrated and performed in accordance with departmental SOP.
Proper and repeated training techniques build a "muscle memory" that will automatically click-in when the proverbial feces hits the fan!  Fight, flight or freeze were common human responses in situations that you don't train or prepare for that can ruin your day permanently!
Officer Smith had a natural attractiveness without any makeup.  She was in her mid-twenties, slender, short blond hair and had light green eyes. I told her to use her femininity as a weapon because she would always be under-estimated by the crooks and also by the "good old boys" on the department.  Her mettle, (inner strength, disposition, and temperament),  would be constantly tested both on the streets as well as within the ranks of the police department.  Her moral compass had to be always set on true north in which I defined as personal integrity. I also advised her not to try to be "one of the boys" as far as her physical demeanor nor by my her vernacular.  It was important that she develop her own "skill set" in order to be authentic and successful.
NOTE: The stereotypes of females in Patrol were that of either "Dykes" or "Camp Followers".  Sad but true during that particular "Troglodyte-mindset" that male officers commonly shared at that time.
I further explained to Officer Smith that I would always be fair, firm and professional but I would never be too personal. I would strive to make her the best officer that she wanted to be (beyond the satisfactory standards) since she would be judged by her peers as well as her supervisors as one of the very few females on our department.  She slowly nodded her head up and down as she understood the daily challenges she would face. I finally advised Officer Smith that as her FTO, I was directly responsible for her and vis versa.  Honest communications was a must in order to build mutual trust.
Keep in my dear readers that this was in the late '70s and early 80's when women were not really appreciated nor respected to be uniform street police officers.  Our badges still were lettered with the title "Policeman".  The glass ceiling was definitely granite!
We then hit the streets that night.  We were NOT partners.  She was my trainee and I was the street boss, period! During the next eight weeks, she demonstrated her proficiency in field patrol and she developed a good "street smart sense". I tested her mettle (physically, emotionally and mentally) and her thought processes in decision-making in a variety of field situations.  I always played "devil's advocate" to her "Joan of Arc". (Minus  the stake and flames and the label of heretic). I volunteered her to handle 911 calls of all types – from the ad nauseam mundane to the heart-pounding, adrenaline-induced.  Calls of the laugh-out-loud absurd nature to the spirit-crushing, soul-eating.
(She always exceeded my expectations; but, I kept that to myself)
Officer Smith gained my trust and earned my respect.  During the final two weeks of her training, she became my police partner and I had us designated as a two-officer unit.  This meant that we did not get automatic officer follow-ups unless we requested them.
The best compliment that any new police officer could ever receive is from fellow officers who readily accepted them as their field partner.  Officer Smith garnered that respect from me as well as from the other "seasoned" police officers. She ultimately got my "Pitocco" seal of approval, as I gave her a solid and positive field training officer evaluation to be "cut loose" as a single patrol officer unit. I actually missed her presence in my police car.  Nothing romantic mind you; just having her as immediate back-up as a competent officer who did all of the paper (reports).