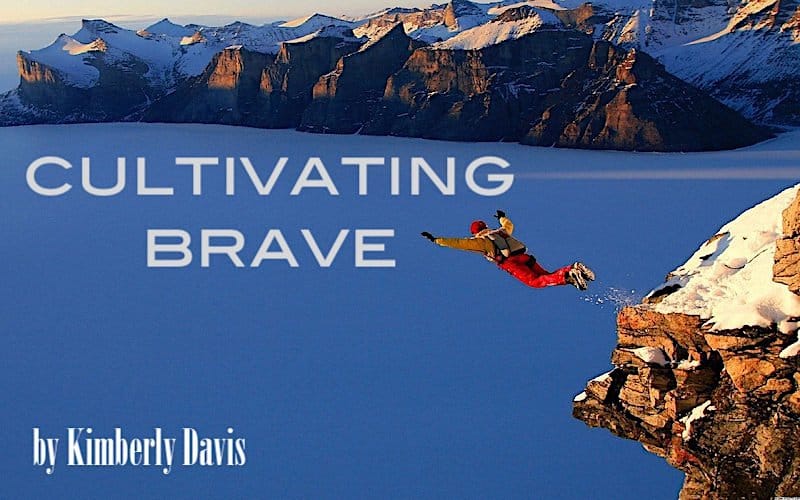 It's a painful thing, to come face-to-face with your own breach in values and the price you've paid for not stepping into your courage when you needed to. For me, it was a single incident, probably eight years ago, and it still haunts me.
We cannot hide from ourselves.
When I lived in NY, we lived in a small village, just outside NYC. Beautiful older homes on tree-lined streets. It looked like a picture out of a Norman Rockwell painting. One day, when my mother-in-law was visiting, she saw something suspicious happening at our neighbor's house next door. Two men had come to the door and knocked, and they were looking around suspiciously. Then one of them went to the back door and walked through the house and let the other guy in. She immediately told my husband what she had seen, he went to the house next door and, sure enough, there was a burglary in process! The police were called, they caught the guys, and our neighbors, who had been away, visiting family in India, were incredibly grateful as the robbers had their family heirlooms in their possession. My mother-in-law had saved the day! Yay!
Several weeks later, my son, who was probably eight at the time, was taking a piano lesson in our family room. The piano teacher, who had been standing behind my son watching him play, happened to look out the window and saw a guy peeking into the front window of the house across the street and was looking around. Then the guy disappeared into the back. I was sitting in the next room and he came and told me what he had seen, and I was incredulous! Oh my gosh! How dare they rob another one of our neighbors! I immediately went into action! My husband wasn't home, so I wasn't about to go over there and confront the perpetrator, and the piano teacher certainly wasn't keen to go over there, so I called our "village police" and within two minutes they were on the scene.
No robber.
Our neighbor, who happened to be African American, had locked himself out. He was trying to get into his own home.
I felt horrible!! Ashamed! My good intentions came crashing down around me as I imagined what he must be feeling. What he must think. Would the same thing have happened if my white husband had locked himself out? Would someone have called the police? Part of me hopes they would have, given the recent burglaries in the neighborhood, and part of me would have been absolutely shocked.
Now, I know that I didn't profile my neighbor and call the police because of the color of his skin. I had asked the piano teacher what the "suspect" had looked like and he said he couldn't really tell. It was getting dark outside.
But where my breach in values came in is in the fact that I recognized how my neighbor must have felt when the police arrived, but I didn't have the courage to talk with him. To apologize and explain I was trying to keep them safe. To own my mistake, regardless of my intentions.
We cannot hide from ourselves.
Last week I attended a BizCatalyst 360° event that focused on Moving Beyond the Racial Divide and when we were asked to think of a time when we have experienced racism, this came flashing into my mind in full color. I was filled with anguish and shame over my part in how my neighbor must have felt. Our village was a predominately white community and I imagine how horrible that must have been for him.
And my own feelings that I felt eight years ago were still as fresh and raw as if the situation had just taken place. I've been carrying them with me all this time.
When we're in breach of our own values—of our brave—we feel it. It becomes a weight that we cannot put down. Even when our actions are understandable, no excuse can heal us of our own knowing. We know when we could have done better.
It is our disappointments in ourselves that rob us of our self-esteem.
I feel like, when it comes to talking about race, that I'm like a one-year-old, just learning how to speak. My whole life has been a not-knowing how to talk about it. Even though I've hundreds of dear friends of color, I've never discussed race and our different realities. It didn't, somehow, feel appropriate. It felt like it was an off-limits topic. But I suspect it was mainly because of my own discomfort.
It's been just in the past six months since so many in our country have had the courage to say "ENOUGH," have I recognized the need for a new language, and have seen my own part in the problem. For in our not-knowing-how-to-talk-about-it, we do nothing. We hide from the truths that are all around us. I didn't know the "right" way to talk about what had happened with my neighbor, so I did nothing.
I don't know what his experience was because I didn't have the courage to find out, but I know that I've been paying the price for my silence ever since. We cannot fully be our best, most authentic, and powerful selves when we're carrying the weight of our regrets.
However awkwardly, we've got to work to talk to each other about the hard subjects. To make it safe for others to share their stories. To listen deeply. To tell ourselves hard truths. To own our part, whatever that might be. To take action.
I know I want to be a part of the solution, not the problem. If I want to see change, it starts with me.
And you.
Let's start creating a better tomorrow by owning our part in creating a better today. One brave action at a time.
©A Thoughtful Company, LLC