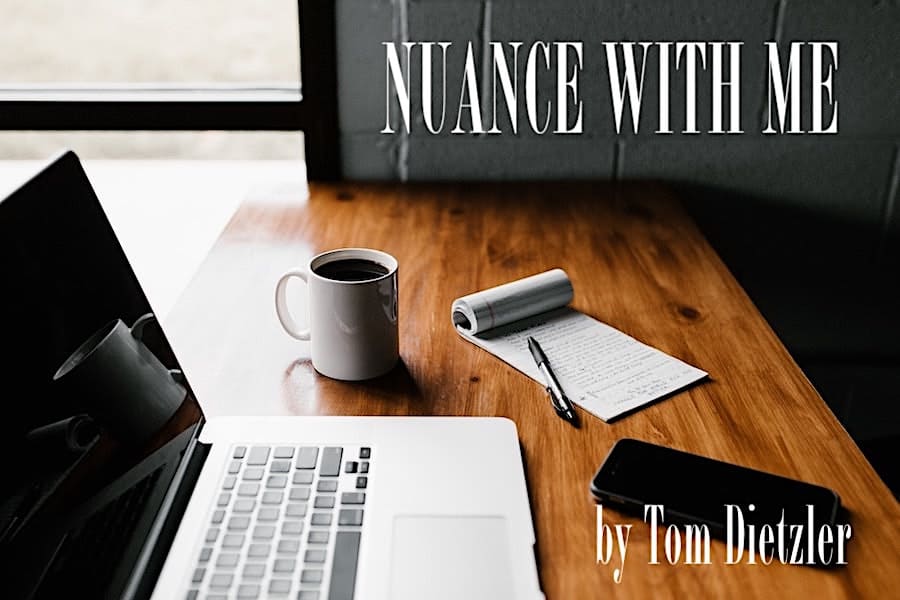 It might be time for me to emerge from whatever rock that was my host rock for the past few weeks, months, whatever… as is my wont and practice, I sheepishly lift the rock, peek both ways, and tentatively shuffle out. "Oh yeah, it is pretty safe out here."
Under the rock is too often my refuge. Granted, I have had stuff going on. Who doesn't? I look around and see people with kids, a kickass business, speaking engagements, podcasts, and any number of ventures, activities, and stuff going on… and they are still "out there" engaging in life-type stuff and making things happen.
As a tried-and-true anti-multitasker, I do not covet their busy-ness, as I rarely know what to do first. I will always chase down the urgent and flip off the important. I will do the least important first. I will never eat the frogs, ok if I have to, I will gulp them down right at the last minute and gag myself silly after I have choked them down. (For those of you who don't know when I use certain obscure references "Eat the Frog" was a mantra and philosophy from a 20 years ago that emphasized doing the hardest, most complicated and difficult thing first, instead of pushing it away in favor of easier things.) At the risk of mixing metaphors, I am not a fan of eating amphibians, reptiles, or even those food groups that could fall into either category.
And I will avoid. I can be lazy. I relish living inside my own head. This is not healthy or in any way helpful for me.
I guess I am calling myself out here. If you see it as a cry for help, it might be that too. When your writing, thinking, and engagement style is shoot from the hip, off the cuff, or straight out the brain without stopping at the filter, this is what you get.
It's easy to sit back and say, "I have writer's block." Or how about "My muse is out of town this week." Or the "Inspiration isn't coming my way." For me, those are all a load of crap. I know what it is. It's laziness. It's choosing not to do the hard thing by sitting at my keyboard for an hour or so a week and peck out something to give back to the universe. I give in to that urge to be a spectator and throw off some well-timed cheers as the Parade of Life goes by.
Besides an apology, I want to ask a favor. Help me out. Unless you're ok with my silence. If you are, I am ok with you staying silent about my silence. But if you want to hear from me more often than I allow myself – just throw a rock my way and tape a note to it – "Time's up Tom, nobody cares about your brooding and rumination." Maybe a shorter version could be "Hello?"
We moved three years ago in the summer of 2018 – I went silent. My mother-in-law died at the end of November; I went silent again. We helped my parents move in April (and I can't begin to tell you what a fun-filled love fest that was…) and I thought that silence was the best method to deal with that. When I go silent, all of my focus and attention turn inward. That's not helpful. It's not useful, it's not any fun and it doesn't move the needle for me finding clarity on any of the things that I am brooding about.
All of us are a whole big bunch smarter than any one of us. How would I like it y'all crawled under a rock when you had stuff? I wouldn't – so if it's not ok for you, it's not ok for me. It's cold and cramped under those rocks anyway, so don't let me hide there, anymore. It's my intention to stay and hang with you. I look forward to more mingling and engagement. I promise. I don't want y'all to start throwing rocks at my rock. It's better out in the sunshine and fresh air. With you.