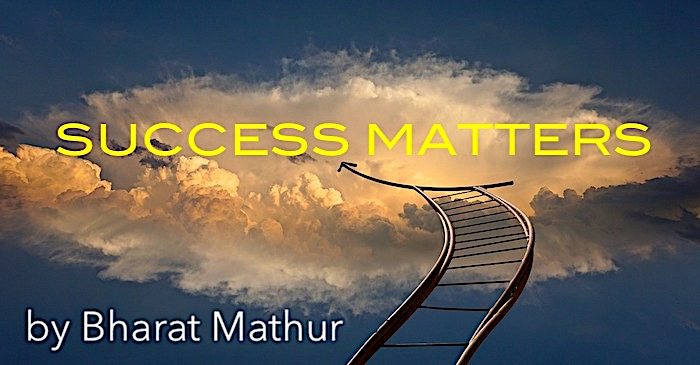 Some Distinct Identifiers
The world is moving so fast these days that one who says it can't be done is generally interrupted by someone who is doing it.
–Elbert Hubbard, 19th Century American Writer
Considering the above fact in the light of rapid changes and disruptive technology, it is hardly any surprise that a vast chasm is building up in real life. Without going too far, we can relate to the growth of Computers, the Internet, Social Media, super fast communication channels, E-commerce, and Digital Transformation as the catalysts of growth for future generations. What the above-quoted author observed in his heydays is coming to fruition at an astronomical pace in the 21st-Century and shows no signs of abating for the next few generations, at the very least.
The chasm as mentioned earlier continues making deeper inroads in almost every imaginable field surrounding our very existence. While distances are getting shortened, thanks to Smart Phones, rapid rails, superfast jets and instant information relay-and-capture systems, we also find languishing in utter darkness another class of our fellow brethren that refuse to break the imaginary shell of being 'ordinary.' Those are the ones that need to be shown the light and made to realize how they too could start to make small, little gains on a consistent basis and join the ranks of the extraordinary.
While one machine can, and often does, take away the jobs of a sizable number of individuals, none of them is capable of replacing one extraordinary man. Why, because machines have yet to develop the highest levels of Artificial Intelligence capable of reacting to human needs by inventing viable solutions. It is only the extraordinary individuals that will accept the challenge in creating something or some solution that did not exist before. These are the ones that come to the aid of the society at large.
Ordinary individuals may be scared they will make mistakes while trying something new, but the extraordinary ones embrace them so much that they enjoy breaking all barriers so the oncoming mistakes would teach them something new. They are not always happy with the status quo. While the former rest content with what is, the latter explore new horizons, go great lengths to see beyond the immediate and hence create new opportunities, both for themselves as also for the masses.
An average person is happy making a living while the one above-average will sacrifice anything so he/she could create something of intrinsic value. They willingly embrace adversity in their quest to make life a little better for others.
While an ordinary Joe will resent criticism, the ones that aim higher ignore the same, and keep forging ahead. They are never bothered by the persistent criticism of the naysayers around them. These individuals are the real visionaries that feel a broader need for the solutions only they can bring forth by devoting their own energies and resources.
The ordinary individuals tend to shirk away from dangers while the extraordinary ones see a golden lining in there.
Where an ordinary man sees a marble slab, the attentive one would see a beautiful statue waiting to be chiseled out. No wonder, he/she sees an opportunity to eliminate the unwanted particles that need to be chipped away. It is this individual that appreciates the hidden figure in all its glory and puts to work his skills to unravel the latent image. The ordinary individuals tend to shirk away from dangers while the extraordinary ones see a golden lining in there. They make it their business to defeat the odds and change the negative into positive. They are not shaken by the terrible lightning as they await the beauty of the soon-to-appear rainbow.
We could go great lengths in drawing the line between the above two personalities. However, let us try to find a few simple steps that can help us move from the negative of the 'ordinary' to the positive side of the 'extraordinary.'
There are no hard and fast rules an extraordinary individual must abide by; nor is there any institution that teaches us how to become one. However, there are opportunities galore, in a day's work, where we can make a sincere effort to bring cheer to a sad face. It does not cost a dime to share a smile. There are people all around us in stressful jobs, e.g. the police force, the firemen, the nursing profession, any public dealing job ranging from a Municipal Clerk to a waiter at a restaurant, or a cashier at the corner store. Why would I qualify these fields as stressful? The answer is simple: we find it very easy to take our frustration over an unrelated matter on any one of these hapless individuals as and when we like.
All too often we forget what kind of challenging situations these individuals must go through, while we are nowhere near close. If you have ever witnessed any of these events unfurl before your eyes, you must have felt a slight degree of emotional remorse for either of the parties involved. But, did it ever occur to you that the trigger behind such an unpleasant situation would be something beyond the target's immediate control, in most cases, if not all? Now, the big question is, did you make an honest, sincere effort to diffuse the situation, or to at the very least learn from it, so it is not repeated in your own life?
If you are in the habit of helping your co-workers with their challenges in completing their assigned tasks, you are already an extraordinary individual.
If you have ever stopped by, for a brief moment, to say 'Hello' to a cop on duty, just to bring him a cheer, you have broken ranks with the ordinary. He/she can always use a gentle pat on the back for the vital job of meeting their obligation full of numerous dangers, investing gruesome scenes of murder and other sorts of carnage including, but not limited to a host of hazards to personal life.
There is nothing wrong with leading a life of luxury, so long as you can afford it, but do you keep in mind those unfortunate humans unable to feed themselves due to any number of reasons. You could be spending thousand on your pets, now try giving a few hundred to a needy child unable to go to school for want of textbooks.
Extraordinary does not mean your name must become a household name around the world. It means turning your attention from 'receiving' to 'giving.' Your actions determine which side of the great divide you find comfort. Your act of giving without an expectation of return brings you the glory, and this is so easy to start by sharing a few smiles wherever you go, whether in a restaurant, or your neighborhood convenience store, a traffic constable or a nurse in the hospital. You need not even buy them a coffee to make them smile. Just a momentary 'Thank You' with a huge smile is all you need.
Here is another valuable quote from the above-noted author, Elbert Hubbard: "Do not take life too seriously; you will never get out of it alive."
So long as we understand and appreciate the above message, the road to transition shall be a cake-walk.
Try It, You Might Enjoy It More Than I Can Envision!