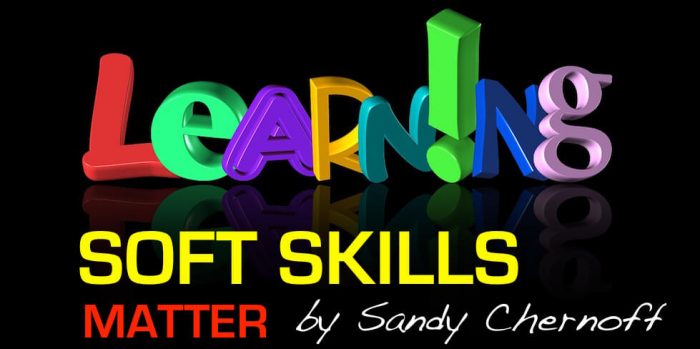 Experience shows that organizational leadership can make a significant difference in the value training adds for both participants and for the business.
The potential benefits of training are many.
Examples include the following:
Enabling behavior change that results in the achievement of business goals
Enriching, changing, or strengthening the desired company culture
Demonstrating management's commitment to providing opportunities for employee growth and development
Introducing knowledge that is critical to effective implementation of infrastructure such as ERP systems
Meeting compliance requirements
Teambuilding
Often, the actual benefit of training falls far short of all that it could contribute. Why? There is no one answer to this question.
The answer depends on variables such as these:
Your organization's definition of value
How easy or difficult the behavior change expected of participants
Readiness and capacity for change among participants
Buy-in of participants
Support provided by leadership
Degree of alignment between the work environment and the performance expectations of training participants.
We can probably all agree that most often, achievement of the purpose and goals of training programs require that participants effectively transfer knowledge/learning into the workplace, for training to be successful.
Research shows that even well-designed, engaging training sometimes fails to be applied in the workplace. Surveys vary widely in their findings on training's effectiveness. In fact, some surveys report that as much as 80% of knowledge gained in training is lost, while others describe significant performance improvements and satisfying returns on investment.
Almost any training can make a positive difference in some tangible or intangible ways.
We believe organizational leadership plays an integral role in optimizing training's positive impact on both the participants and the organization.
There are three opportunities leaders can leverage to enable and drive the transition of knowledge and new skills to the job. In our experience, most organizations miss or under-utilize at least two of these.
The Opportune Times are: 
During the Planning
Throughout the Delivery
After Training Completion
What leaders do and don't do at these opportune times can make a dramatic difference in driving participant outcomes and improvement in business performance. When leaders leave knowledge transfer up to the individual training participants to manage for themselves, it is highly possible that once training in a knowledge or skill area ends, the forgetting begins.
Most organizations have given priority to investing in employee development. Many have considerable experience with training despite the high costs to provide it, and we continue to strive to improve the results and return of our investment in training.
The purpose of this article is to provide an easy-to-use tool for leaders to use, to optimize the impact of training by leveraging the three opportunities noted above, with an emphasis on increasing knowledge transfer, thereby helping to achieve the desired outcomes and results. 
We begin with the three Opportune Times. 
The three Opportune Times above enable leaders to set up their participants and training programs for success. It is in these windows of time that leaders can plan, pre-arrange, and schedule a number of support activities and resources to form a strong and flexible framework — a framework that defines a context for learning.  Such a framework can become a living, adjustable, systematic component of your training programming. 
We have identified three primary categories, each including examples of critical Elements, for training organizers to focus on during the three Opportune Times. The Categories are Training Content, Coaching, and Management.
Following are examples of Elements within each Category of an effective training Framework:
Training Content 

Aligned with the business purpose and goals
Developed through collaboration between leaders and training providers
Bought into by participants
Designed to include learning activities created by the training providers, for use during group sessions and outside group sessions by participants, to lock in knowledge and provide for confidential practice of new skills
Underpinned by clear explanations of management's purpose in providing the training, expectations of participants to transfer learning to the workplace during and after training delivery, specific behavioral expectations of participants linked with the desired outcomes, performance improvement, and business results
Bolstered by communication upfront of mentoring, coaching and other support actions management is making available to participants
Positioned as a company Certification Program versus a program with a Certificate of Completion, with an explanation of the difference between those
Coaching

Includes, early in the coaching process, training to strengthen the participant's self-efficacy and capabilities to manage their behavior change
Includes frequent observation with one-on-one discussion and feedback at least weekly and documented
When training is completed, participants return to a workplace that remains the same. Training has not changed the work environment or the day-to-day workload, stresses, and pressures — and as a result, it's a real challenge for participants to try out fragile new knowledge and skills by converting it to behavior. It's uncomfortable. It takes more time to get things done. This is where coaching comes in; a key element to knowledge transfer is Coaching that reveals environmental obstacles participants face in applying training on the job — and provides support to overcome those obstacles
Provides for confidentiality to enable participants to be comfortable and open with their coaches without risk
Tailored to fit participant needs for learning transfer
Scheduled in advance, to support participant learning and practice of new knowledge and skills during and following training delivery
Provided by coaches who have been prepared with the purpose and goals of the training, the purpose, and goals of the coaching, as well as a detailed understanding of the training content and behavioral expectations for participants
Provided by individuals who can be fully objective, maintain confidentiality while still reporting results and progress to appropriate members of management (after discussing those reports with participants)
Designed to supplement other support by management