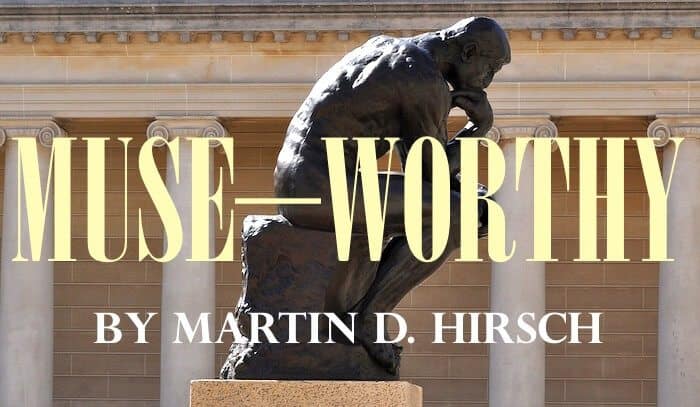 My shrink is an ardent proponent of the school of psychology that attributes the ways we adapt to life to the influences our parents had on us as children. Because my father was anxious, depressed, and suicidal, my therapist says, I suffered the double whammy of inheriting some of my dad's genetic tendencies, as well as lacking the foundational sense of a healthy childhood establishing a secure base of safety, security, and well-being as the underpinnings of a stable, constructive, happy life.
With this analysis fresh in my mind, I immediately quit flipping channels the other night as soon as I came upon Oprah Winfrey's special, "Honoring Our Kings: Celebrating Black Fatherhood," on the OWN cable network. I'm not Black, but the examples of exceptional fatherhood on the show grabbed me and demanded my attention.
Co-hosting with Oprah was Sterling K. Brown, himself a beacon of Black fatherhood in real life as well as playing a world-class dad on TV. In the popular "This Is Us" series, Brown portrays a conscientious but neurotic African American father who struggles with having been abandoned at birth by his drug-using Black biological father and apparent overdose-victim mother, and who spends his life trying to live up to the example of his long-deceased, adoptive white father.
The first of the young Black fathers featured in the special matched Brown's good-natured appeal, sensitivity, and humanity pound for pound. He described his career ambition as a therapist as well as his paternal ambition to show his child the warmth, vulnerability and nurturing aspects of fatherhood that he said previous generations of Black men seemed culturally incapable of expressing.
His story brought back the memory of a scene I'd witnessed decades ago and knew I'd never forget.
While running my Saturday errands one morning in New York in the mid-1980s, I had just deposited my paycheck at the Emigrant bank at 6th Avenue and 8th Street in Greenwich Village and walked across to the eastside corner where there was a Blockbuster video store. In the middle of the sidewalk in front of the store, a little Black boy, maybe 5 years old, was crying his eyes out. His father, a fit-looking 30-something man with neatly trimmed hair and beard, bent down to look at his disconsolate son at eye level. He gently placed his hands on his son's shoulders and told him, "Don't cry. Do you know how many Blockbusters there are in this city? We'll find it. Sooner or later we'll find it."
In a similar situation, I remember thinking, my own father might have called me a "little monster," blamed me for "shitting on what was supposed to be a fun outing" and pointed to his belt, to let me what I had in store if I didn't quit my "bellyaching."
But not this father, whose comforting gentle words stopped his son's tears and nearly brought a few to my eyes. I wanted to tell him what a fantastic father he was. And if it happened today I very well might have.
That little vignette, which could not have lasted more than 20 seconds, has remained with me ever since. I imagined that Black dad, even if all the other Blockbusters were out of the video his son had wanted, taking his son for ice cream or to the zoo or for some other treat to salvage the day and turn disappointment into joy.
The way fathers handle life with and in front of their children – and mothers too – makes all the difference in the world and sets the stage for how we ourselves adjust to the circumstances we face forever after. My father was not all bad and he did the best he could. But if the dad I saw consoling his kid in front of that Blockbuster store all those years ago was like that throughout his son's development, I bet by now his son has turned into an exceptional father himself.