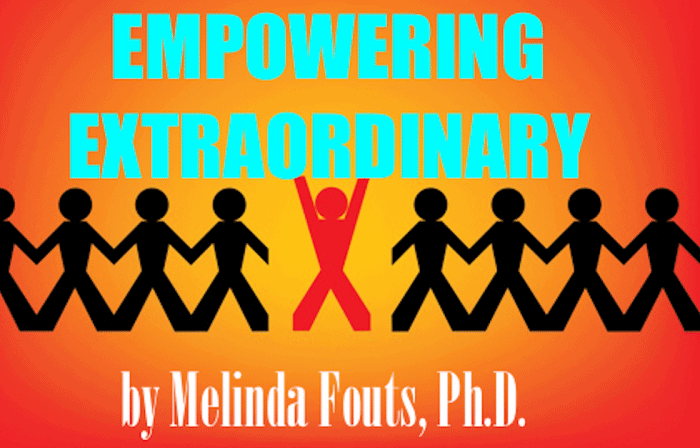 As a leader, you have tremendous power to lift the emotional tone of your culture yet how often do you take that opportunity? What holds you back? Perhaps a preventing factor is that you might think that you have to maintain a certain emotional tone for your employees to be productive and engaged which could be a bit daunting. At the C-Suite level, there is so much that occupies your day, facing challenges and set-backs that there is little time left to be creative and shift the culture. Or is there?
The other day, while coaching one of my CEO's, he shared a story with me that was the inspiration for this article. What I want to share with you is how to lift the emotional tone in snippets throughout the day. These snippets are golden opportunities that I am going to refer to as the "Calgon Take Me Away" moments.
If you're old enough to remember this catch phrase from the Calgon commercials of the '80s, you know that this phrase conjured up images of luxuriating in the bathtub after a stressful day.  What brought this to mind was, back in my days of working in the corporate world, we used this phrase often. When stress levels started to rise, one of my team members would blurt out "Calgon, take me away," which immediately made everyone smile and for a brief moment, we were taken out of the office and in our minds eye we were luxuriating in a bathtub before returning our focus back to work and the task at hand. It was like hitting the reset button in the brain, and elevated the mood if only for a few moments. However, it did lift the tension and eased the intensity in the room.
Since this phrase is out of date except for a few of us, here are some examples of "Calgon, take me away" moments that are more up to date. Let me begin with the one my client shared with me.
Before launching into our coaching session, he wanted to relive his experience, by sharing it with me, of summiting a fourteen thousand foot peak here in Colorado, the Democrat, with his 14-year-old son. Knowing that I am an avid hiker, he knew that I could relate to his story. "Bagging a 14teener" as we refer to them in my neck of the woods, is a daunting yet wonderful success. After sharing his story, he told me that upon returning to the office, he went around to check in with his upper management. He shared his story with a fairly new individual that is reserved and somewhat distrusting. His colleague, who also is a hiker, had what I call a "Calgon, take me away experience." Upon hearing the story, my client told me that his colleagues face lightened up, he smiled, and his body lifted as if the burdens of the day were taken away. My client noticed the sudden change and also felt that a new connection between them unfolded. He was excited and both of them shared a few hiking stories before getting back to their tasks.
When I heard this, I knew there was something valuable in this exchange. I mentioned that he changed the emotional tone of the individual but also improved the emotional tone between the two of them. We then decided to explore opportunities of lifting the emotional tone, if only for a moment, throughout the day.
As in his story, sharing a personal "win" lifts moods especially if the other person shares your passion as well. Here are a few more suggestions for embedding the "Calgon, Take Me Away" moments and lift the emotional tone of your culture.
[message type="custom" width="100%" start_color="#F0F0F0 " end_color="#F0F0F0 " border="#BBBBBB" color="#333333″]
Many individuals loathe the "staff meetings." Begin the meeting by asking individuals to share a "high" in their life during the past week and that it can be a personal high or a high at work. Adopting this technique can change the emotional tone for the meeting while encouraging a better attitude for attending future meetings. Knowing that this is how the meetings will begin, individuals will start looking forward to sharing a high with their team.
Being curious about someone or something they are working on that is important to them can shift the emotional tone. Like my client sharing his hiking success, get to know those around you and their personal interests. Ask, listen, share, and be excited for them. Leave on a note of interest in hearing more the next time.
The workplace can be a high stress environment in many organizations due to various factors such as high workload, tight deadlines, high targets, pressure to perform, etc. Interpersonal conflicts are a source of stress as well.   Using humor can bust through stress quickly and break tension fast. Humor is an effective "Calgon, Take Me Away" golden opportunity. As a leader, if humor is not your strength, buy a book on jokes and learn a few. Read the funnies especially the one frame ones and cut them out. Add them to your repertoire. A shared laugh can improve interpersonal relationships. Below is a cartoon. I hope it makes you laugh. [/message][su_spacer]
One is by improving the emotional tone especially when stress is high. Finding "Calgon, Take Me Away" moments can lift the tone and improve interpersonal relationships. Please share your ideas that come to mind or that you have implemented where the "Calgon, Take Me Away" reset the tension button and lifted the spirits if only for a moment. And remember, Success Starts With You.