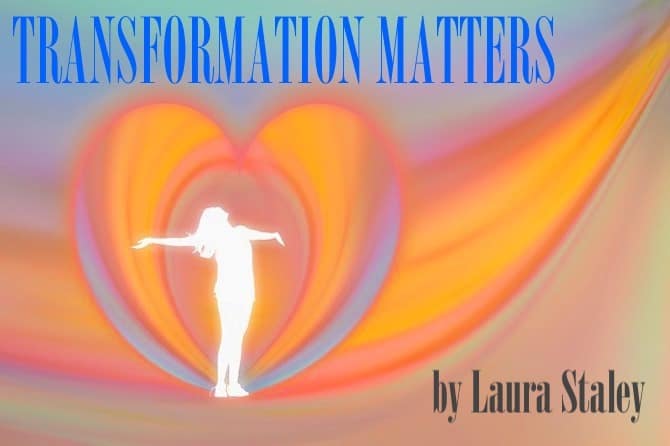 During the dark days of winter, while navigating my divorce and worrying about my teen son, I saw a red cardinal outside the kitchen window. "Hello, Helen," I heard myself say out loud. Red cardinals reminded me of the sweet elderly neighbor who lived next to us when my children were really young. Helen loved cardinals. She filled almost every surface of her home with red cardinals of all shapes, sizes, and materials including cardinal sun catchers in every window.  She spoke often of her passion for this gorgeous bird. Soon after we moved to a new house just blocks away, she died and my then-husband and I attended her memorial service.
I knew I'd be selling the current family home in the spring. I thought briefly about the house where we lived next to Helen and how much I enjoyed our former neighbors, a community of good, caring people.
Months later as the daffodils bloomed and trees budded, I ran by our former house and noticed a "For Sale" sign in the yard of what used to be Helen's home. My realtor's company name was on the sign. Chills ran through my body.
Could this be my new home?
Doubt and fear thoughts quickly followed.
I have never owned a home by myself; I probably cannot afford it.
I dismissed the idea.
The family house sold in four days. I now had 30 days to locate a new place for my son and I to live. "Mom, I do not want to live in a different community. I love this area and want to be close to my friends." My son cued me with his strong preference.  Images of the street where we used to live kept downloading in my mind. I wondered, again, about where we would live. I spoke with my realtor.
"I need a home to rent or possibly purchase. My son and I want to stay in the area. "
"Well, there's this house that we thought would sell really quickly, but it has not sold, and I thought you might want to take a look at this property because you could afford to buy it and not have to rent."
I interrupted him. A warm tingling danced throughout my body.
"I know the house you are speaking of. It didn't sell because it's supposed to be mine."
He confirmed the address.  He was describing the red cardinal house.
I met my realtor on a grey, rainy day during my son's spring break. I immediately fell in love with all the wood, the natural light, all the windows. How light it was on such a dark day!  My son walked through the house the next evening and loved it, too, especially the large backyard. He saw all kinds of possibilities.
An offer remained on the table that came in lower than the asking price. My realtor and I wrote up an offer $100.00 over. Not sleeping later that night, I picked up my phone and noticed a text from my realtor.
"Honey, Congratulations, you're in contract!"
Overjoyed I met the banker and filled out lots of paperwork. The banker, kind, transparent, and trustworthy, thoroughly explained everything. I listened intently and competently tracked everything he said. No longer seeing myself through other people's narrow and unkind perceptions, I smiled brightly. Filled with gratitude for my dad, I let everyone know at the closing about what my dad had meant to me as the person who taught me to live within my means, to pay bills in full. Having heeded my dad's financial wisdom, I had created the opportunity to be a homeowner as a single woman.
I celebrated this milestone with a delicious meal at one of my favorite healthy food restaurants.
I returned to a street and community of neighbors I always loved.
Two of my best friends arrived as the first guests at Red Cardinal House. One gifted me a flag of a red cardinal, which I hung on the front door as a greeter. The other brought jewelry she made as gifts. Our celebration turned into a coming-out party as I modeled outfits my daughter had enthusiastically selected and encouraged me to purchase as I began building a professional and casual wardrobe filled with feminine, yet professional outfits. My daughter had been eager to outfit me since she was in middle school. The too many turtlenecks and zip-up hoodies went into donation bags.
My best friends assured me that I looked beautiful in these outfits and the dangling, new earrings. I laughed and wept. I felt beautiful for the first time in my adult life from the inside out. The transformation of every single aspect of my life continued.
I took actions every day in my new home that needed tender, love, and care after a series of renters had lived there. I removed almost all of the previous residents' belongings from the basement and garage. I hired contractors to build a fence, paint the walls, repair plumbing fixtures and pipes, and install a light and fan appliance over the stove. My empowered focus included actions for Cherish Your World, and the growth of my inner fly on the wall, that witness consciousness, what some call their Inner Knowing or Tabitha. Inspired, I played music I love. I kept writing. I savored cooking and eating healthy food. I continued running, dancing, grieving, and growing.
An inner beauty burst out of me.  Almost every aspect of my life shifted as the woman who looked back at me from the mirror in the bathroom evolved inside out and outside in during a powerful, brave dance of deep transformation.
Like the gorgeous red cardinals that attract people's eyes and attention, I excitedly walked into the world to generously, gently, and lovingly inspire others on their journeys of transformation. This humbly remains my deepest purpose and passion, the legacy I want my life to be.
If you happen to be walking through dark nights or months of your soul, I encourage you to gently broaden your perspective and pay attention to tiny signs, synchronicities that can open doors to new possibilities. The natural world, especially, remains filled with flora and fauna that might point the way to your deepest heart's desires or remind you of the wisdom a beloved one shared with you.
My friend and colleague, Carol Campos, describes these beautiful clues as divine breadcrumbs that you can trust and follow. Another colleague, Melissa Hughes, Ph.D., shares that luck can be cultivated with optimism for the future, gratitude for what you do have, open-mindedness about opportunities, and an enjoyment of meeting new people.
My beloved friend Ruby calls this "divine choreography."
A beautiful dance can take place among inner dreams, kind people, tiny, beautiful signs, and brave, heartfelt actions to create astonishing transformations in real-time and actual places. Love always finds a pathway home.
May you see beautiful signs all around you. May you bravely take those heart and gut cued actions even when your mind might blather doubt and disbelief. May light from the sun meet you every day to remind you that sunshine touches everyone and everything including you.