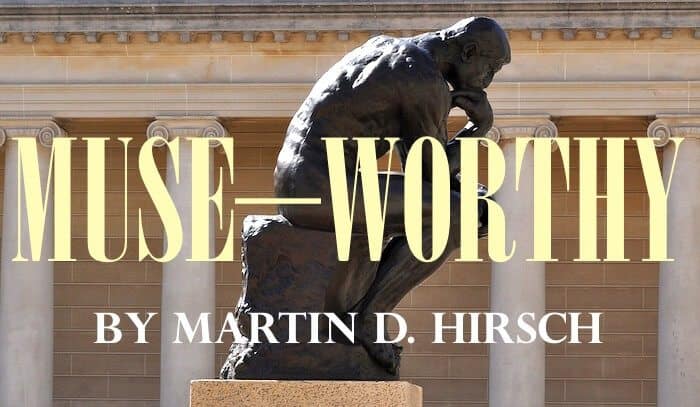 The little black boy wearing a white T-shirt and black face mask stood out from the adults in the photo accompanying a front-page story in The New York Times about the George Floyd protests spreading across America. The sign he held stopped me in mid-thought, like the National Guardsman who handcuffed CNN reporter Omar Jimenez the other day in the middle of his live broadcast on the protests in Minneapolis.
The sign said, "WE DIDN'T COME THIS FAR ONLY TO COME THIS FAR."
As a 68-year-old white boomer, I was under the impression that America has indeed come a long, long way since my childhood in the 1950s. The America I grew up in was a land of virtual apartheid. African-American people kept to themselves in segregated communities and congregated together in school, kept in their isolation and second-class conditions by a stubborn and deep-seated social bias from which escape was, and unfortunately has continued to be, more difficult for blacks to achieve than other minorities who have experienced discrimination.
By the 1960s, black resentment exploded, igniting riots in the streets whose consequences in destruction, injury and death also contributed to the advance of the civil rights movement, affirmative action laws, and a sea change of improvements in the lives of black people in America that, tragically, in the harsh light of the coronavirus pandemic and police murder of George Floyd, seem all too superficial.
Former U.S. Vice President Walter Mondale, 92, a resident of Minneapolis and a longtime civil rights proponent, just lamented that "I worked really hard on that issue for 40 years, and here we are. About where we started, I guess."
Sadly, that seems about right to me. My wife and I sat down to dinner last night, watching our president on TV, ordering the aggressive disbursement of peaceful demonstrators outside the White House so that he could walk over to a church and wave around a Bible. We woke this morning to see the windows of banks and businesses below us in Manhattan boarded up for protection. Although most of the demonstrations here have been peaceful, the mayor has imposed a citywide curfew that begins at 8:00 p.m. – just an hour after the daily ritual of New Yorkers cheering the efforts of pandemic healthcare professionals and other essential workers – and ends at 5:00 the next morning.
All that depressed my wife and me. But if we had to take sides in yet another of the innumerable issues that divide Americans these days – the question of whether to draw hope or concede hopelessness amid the dual pandemics of the coronavirus and endemic discrimination against black people by police and the larger social system of which they're apart – we draw hope.
Why? The diversity in the race, ethnicity, and age of the crowds protesting in the streets of New York and other cities is more pronounced than I can ever remember. This is NOT the People versus O.J. Simpson. Nor is it Rodney King.
Then, there are the moving, heartfelt, and healing words offered by Joe Biden on TV this morning. Up until now, suffice it to say he hasn't always been inspiring. That was not the case today when he captured with passion the prospect of his winning in November and putting together a team capable of delivering on his plans to improve policing, healthcare, and pay as they relate to the anger of African Americans and frustrations of most citizens.
"The history of this nation teaches us that it's in some of our darkest moments of despair that we've made some of our greatest progress," Biden said. He pledged to make a "down payment on what is long overdue and should come now."
And he proposed plans to:
Mobilize Congress, this month, to act on police reform measures, outlaw chokeholds, increase training and accountability, and change "use-of-force" standards.
Rectify racial inequities in the allocation of COCID-19 recovery funds.
Expand Obamacare.
Raise pay for essential workers.
"I will be setting forth more of my agenda on economic justice and opportunity in the weeks and months ahead," Biden said.
Yes, as the criticisms go, he may be past his "sell by" date, prone to gaffes, and weighted down by the exigencies of his generation of politicians. He came of age and earned his stripes when slopping in the mud with opponents anathema to his principles of social justice was a matter not of expedience, but of getting things done.
Now the circumstances are different. And despite all the things about him that make those of us who want to be excited about his candidacy cringe, those circumstances may finally have aligned with his strengths, his identity and his destiny as our best hope to restore our country and its hard-won democracy. He's not the Comeback Kid; he's the Last Chance Kid, and I hope with everything in me his time has come.