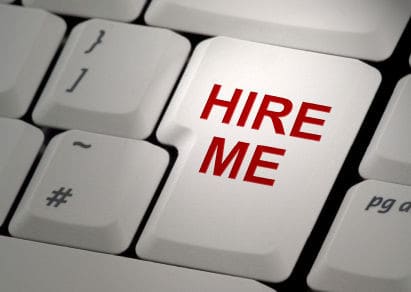 Every year there is always a new diet fad. Perhaps the greatest problem with diets is that they are presented as one size fits all. Works for everyone works every time. On one level every diet is a basic mathematical calculation. Calories burned and calories consumed on a daily basis will either get you to your goal or not. More often, not. The problem is context. Just like job seekers every dieter is not the same. The amount of effort required for a 25-year-old to lose 20 lbs is never the same as the amount of effort for a 50-year-old to lose 20 lbs. Making it one size fits all is actually deceptive. The concept that what worked for one person will work for the next is delusional unless their context is almost identical. The path of false equivalents is dangerous and ineffective.
Most job search guru's and experts have very sound advice for one very small segment of the population. They then try to extrapolate their good advice for the general population at which time it falls flat. It continues to work well for that group that it is ideal and it continues to fail for everyone else. One of the greatest misconceptions is that there is one job market and one job search technique that will be successful. There are various job markets and each requires a different approach. You first need to determine which group you belong to and which approach will yield the greatest success. The same technique that works for one group will be a guaranteed failure for the other. They are in fact mutually exclusive. How many people do you know who actually gained weight on a new diet? Wrong approach and wrong context will yield failure. Guaranteed.
Entry level positions are the easiest to understand and explain. It is the one situation where the automated ATS (Applicant Tracking System) works. Entry level candidates have the greatest opportunity to be vetted fairly against their fellow job seekers. It is fair and open. You apply for a position that you qualify for, the ATS rates you on a numeric scale. The problem is since the ATS works on this level it is then applied across the board and fails candidates on the next several levels. It also fails the firms that use it but since it is a "time saver" and since it works in one situation it becomes "this is the way we have always done it" rationalization. I don't think I have to point out that this is not a sound business practice.
There is one area that the ATS is extremely efficient at all levels and that is candidate elimination. The problem is it eliminates vast numbers of candidates without a human ever viewing their credentials.The good with the bad, the average with the exceptional, the qualified with the unqualified.
For the sake of my example, I will use three tiers, beginning with the entry-level. The middle level for managerial roles where the ATS fails abysmally and the specialized roles C-suite and diversity candidates which are vetted on a different path entirely. Entry, Middle, and Specialized. The use of the ATS at the middle level actually discriminates against minority candidates. Now, since it has bias built into it against any candidate that has any variation in their background it is an academic exercise. Does a computer discriminate if no one notices or it is done unintentionally? Now, rather than eliminate the bias they simply abandon the ATS for the roles that are more specialized. It then becomes a justification and rationalization for bias. A single Mom that takes a year or more off to raise a child. The ATS will eliminate this person every single time. Her score will be lower than any other candidate that meets the criteria. Next please, try window number three. Since it works on the entry-level it is allowed to not work on the middle level.
The third path for diversity candidates, highly technical roles and c suite positions is an ATS free zone. It is where the advice for the first two levels is completely disregarded and irrelevant. If you have a specialized skill, you do not need to have citizen status. If you are a C-level candidate, like a better mousetrap the world will beat a path to your door. If you are the right flavor diversity candidate you become a highly valuable and sought after commodity. I am not in any way disparaging the recruiting of diversity candidates. I think we need more diversity recruiting, not less. I can only use myself as an example, I am a single parent who took a few years off to raise a newborn. Since I am a white male it becomes a deal breaker, day in and day out. Were I other than plain vanilla I would have multiple offers. I say this in a clinical context. It actually doesn't matter why it simply matters what works. I cannot fix the system I can simply study it and discover what works and what doesn't.
I still have not discovered a path that will lead to more interviews. The basics are all sound ideas. A good CV, well-written cover letters, highly targeted roles, practicing your interview skills and doing your homework are all a good starting point. I have done the breakdown of my job search for 2016. It supports my thesis that one size fits all does not work. I submitted over 2000 job applications in the last 12 months. I have achieved about one phone screening a week and 1 face to face interview every 6 weeks. I neglected to mention that yes I could have 10 different entry-level, minimum wage positions on any given day. As soon as someone tells me I can eat everything I like and still lose weight I stop the conversation and move on. Likewise with job search. I am glad it worked for your brother-in-law Calvin but we are not seeking the same roles and it is highly improbable his path and mine are similar enough. I still have not discovered what works but I am continuing my experimentation.