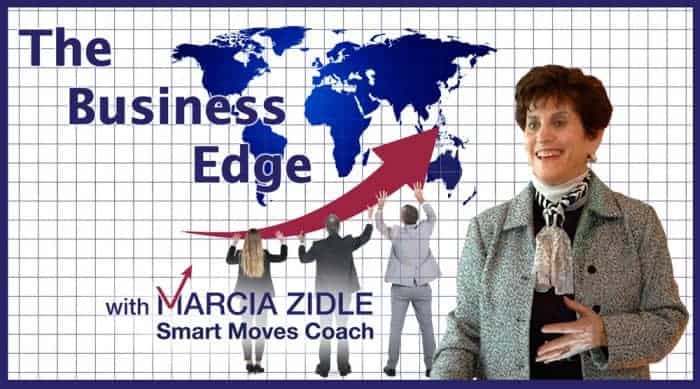 I'm a better person and I am also a better supervisor as a result"
– was the subject line of an email I received from Marie. She had recently attended a webinar I presented on Employee Engagement.
This is what she wrote:
[message type="custom" width="100%" start_color="#F0F0F0 " end_color="#F0F0F0 " border="#BBBBBB" color="#333333″]
"Marcia, I have been meaning to write to you. Over Thanksgiving I took the time to write thank you notes to my co-workers. This one particular worker I wrote a note to doesn't report to me directly but I felt she must need a thank you more than the others. She always seemed angry and sort of had a chip on her shoulder.
I knew she was a widow, and shortly after her husband died, her daughter got divorced and had a baby. This woman has spent the last five years helping her daughter and raising this grandson. I'm a widow also and wondered if this woman was ever thanked for being such a good mom and grandma. (In addition to being a very good employee).
I wrote her and thanked her as a mom to mom kind of thing and then I told her that she was a hard working person, and that I had noticed what she does every day.
WELL, at our company Christmas party this woman saw me go to the restroom. She took me aside and started to thank me for writing her such a lovely note. Then she broke down. I just held her as she cried.
She said no one has taken the time to tell her she was a good mother, let alone thank her. Not even her daughter had done that. She said she goes home and re-reads my card when she feels down. She said I will never know what it meant to her to receive such a lovely gift. She never mentioned the huge Hershey Bar or the lotto ticket that were with the card.
So I know the words are more important to people than a gift. So I wanted you to know that due to listening to you speak, I wrote a thank you that someone really needed to receive. I didn't change this woman's circumstances but she was certainly moved beyond words.
I wrote six notes to deserving people I work with. I cannot tell you what those notes did to improve my relationship with those six people. I didn't say anything I didn't mean. I told each of them what I admire about them. And I thanked them for showing up every day and doing a wonderful job.
Thank you for giving me the insight to do this. One person can make a difference. I'm a better person and I am also a better supervisor as a result."[/message]
This reminded me of a speaker I head years ago (so long can't remember the name but remembered the message)
He asked the audience who knew the answer to one of these three questions:
Name the last five winners of the Miss America?
Name ten people who have won the Nobel or Pulitzer Prize?
Name the last half dozen Academy Award winner for best actor and actress?
No one could? Could you? The point is, none of us remember the headliners of yesterday. These people are no second-rate achievers; they are the best in their fields. But the applause dies. Awards tarnish. Achievements are forgotten.
But I bet you most of you could answer at least one of these.
List at least one teacher who aided your journey through school.
Name three friends who have helped you through a difficult time.
Think of a few people who have made you feel appreciated and special.
Smart Moves Tip:
The people, who make or have made a difference in your life, are not the ones with the most credentials, the most money, or the most awards. They are the ones that care about you. What people do you care about? How do you let them know? As Marie said: "Words are more important than gifts".
Have you told your employees how much you appreciate their work? When was the last time you gave positive feedback to those you work with and for? See Rock for Recognition. Find out why sincere and appreciative recognition leads to extraordinary performance from ordinary people.
My Motto Is:
"If you do what you always did, you will get what you always got. Therefore, MOVE outside of your comfort zone; that's where the MAGIC happens." To bring that magic to your leadership and business, subscribe to Marcia's monthly Execubrief: "Business Edge – Smart Growth Strategies" with a insights, inspiration and intelligence on how to build great businesses that matter – those that do well and do good.
What's Your Success Score?
Are you starting a business; growing a business; selling a business or re-charging a business? Do you have the right stuff to build a highly organized, innovative, productive, and profitable enterprise? How well does your business stack up with other companies? The ManageHub Success Score will tell you!