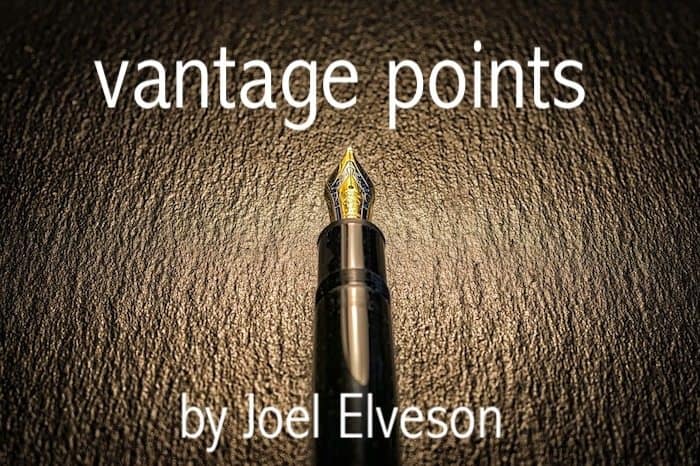 Let's talks about sex! That's right let's talk about sex. Time for me to offer up my confession which is this article is not about sex or any related topic. The title of this article and the ensuing first few lines of this paragraph were meant to grab your attention. Not to mention this article was originally targeted for release around April Fool's Day as the title of this article would have fooled many people into thinking I had written about a topic that I would never think or consider to write about. This article as you read along will clearly demonstrate more productive topics.
Having gotten my ever so rare "gag" out of the way I wanted touch upon a variety of topics some of which you may have read about but nonetheless I want to give you my "takes" on them. Number one on my list is the use of internet job portals (aka the "boards") as a means of finding a new job which is probably the first course of action a candidate will use in their search efforts. Like everything there are pros and cons to this method.
The downside (isn't it just like me to start with the negative aspect) of posting your resume is that you are leaving yourself open to being recruited by some of the regular posters (I cannot mention names) who will bombard you with calls and e-mails in an all-out effort to come in for an interview where they will try to sell you (along with numerous others) on the values of joining their company even though it will be quite a while before you see any money. As you are hanging a virtual "for sale" sign on yourself, scammers will also try to separate you from your money with promises of jobs that don't exist that offer "free" training to move into management. The only management you will see is your money being managed to be taken from you.
Where things get risky is when you make the decision to post your resume on the many internet job vehicles that now exist as there is a very good chance your current boss, an immediate supervisor, or perhaps a co-worker (who would love to have your job so they take the opportunity to "snitch" on you will see it. Many companies who could very well use somebody like you may well now see you as somebody who is not loyal and could turn around and look for yet another job while working for them.
There is however a tremendous upside to using the internet as your chosen method for finding a new job. You are putting yourself in a position whereby legitimate HR Recruiters, and the like from many industries, can see what you have to offer. Chances are Staffing Agency Recruiters will also be in touch to explain the openings they have that may interest you that match your skill set and offer real chance of career advancement.
You can sit back and decide where you want to interview and if you are lucky enough you may wind up with multiple offers. It may also happen that two competing companies will get into a bidding war for you. If you have thought about starting a new job in a different part of the country that too is now a possibility for you. Playing company A against company B may have its advantages to you financially but the possibility of word getting back to both hiring entities you are playing one against the other only to wind up with both offers being pulled off the table. Consider all facts along with risk factors before you decide to go this route.
Moving onto a more sensitive topic, but all too common in the work place today, is the issue of discrimination on the basis of race, religion, gender, marital status, veteran status, political affiliation and sexual preferences. We know the aforementioned are illegal but again they are sad realities. Wrongly accusing a company of discriminatory practices can cause you to possibly lose your job or other difficulty. Staying silent is doing a disservice to others by allowing this culture of illegal practices to foster and expand their scope of illegal hiring or promotion activity that by your silence or inactivity have helped to promote.
Like any legal proceeding you must prove your case to those that are empowered to enforce our labor laws. You have to cite specific examples of how you were discriminated against. When did the incident happen? Did others experience or know about these practices and will they give statements? You will also be asked about the time frame as to when these activities started vs the time you took to report them.
One suggestion I have is to look around your workplace and listen closely but discreetly about any statements or something that you notice that is concrete enough to justify your feelings. Try wherever possible to take notes. If you are secure enough in your current job or bold enough to confront a potential employer you should do so. Should you be dismissed or refused an answer as to why you were not hired you just may have made a case that is viable enough for punitive action to be taken up on your behalf.
If you decide to file a report keep all originals in your files. Take names and titles of everybody you speak to. Keep following up until the issue is resolved by the appropriate agency. If it seems like nothing is being done your next step may need to be with a court of competent jurisdiction. Your fight is critical to you and to others so you must never give up or lose hope.
Changing to a completely different topic, I would like for somebody to explain to me what a "gift horse" is and why you should never look in its mouth or in the face. Please also tell me why anybody would end an article (albeit one with a gotcha-title) with such serious subject matter with a question such as the one I just asked.
Let me end this article on a more serious note.
If you are "sloppy" in your preparation to undertake either of the above your chances of success are practically nil. Not to mention you could suffer almost irreversible damage to your personal life not to mention your professional life.
All of my best to all of you.