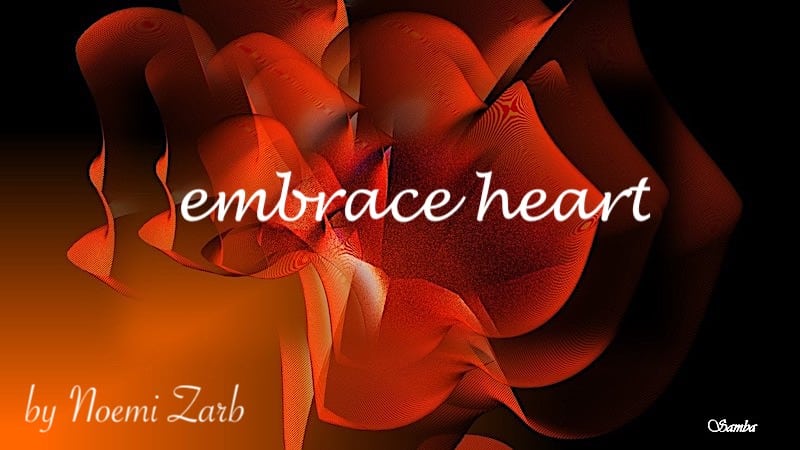 The need to be honest with ourselves inevitably instills fear. Because it strips us from all our baggage of what has moulded us. It tears away the trappings – primarily self-pride – and leaves us trembling, perhaps even floundering in stark naked vulnerability.
'Not for the faint of heart,' asserted John Dunia who shared his experience of marital breakdown in his article "Seeing from a bird's eye point of view brings a whole new perspective."  Yet necessary if we want to grow. By growth, I mean changing what needs to be changed to soothe the most searing, gnawing ache in body, mind, and soul.  Which is why Dunia's insights struck a deep chord.
Admitting what we would rather not demands all stones turned self-assessment. But how does one rev up the inner critic inside us?
Willingness to scrutinize our innards is crucial because it marks the point of acknowledgment that we are in a rut. Seeking help through therapy is what most of us do when we are stonewalled. Yet while I respect such a route and the work that therapists do, I still believe that acting when one is in pieces precludes foresight which would spare a great deal of pain. Please do not run away with the idea that I am scoffing at the help we need to pick up those pieces. But just as we cannot do it alone, neither should our integrity be on the back burner or worse still, not even on the hob.
Which is why I would like to share my take on how to nurture self-appraisal throughout our lives.
Instilling empathy from childhood comes first since it is in healing others that we heal ourselves. Empathy also pulls on the brakes on egoism as well as egotism meaning dumping all notions of entitlement and constant barrage to love oneself. Bringing up children to be kind to others and not having everything on a silver platter is not old hat, but fundamental to a good upbringing.
So is the prerequisite of constant communication. In this super techy age that has shed so many taboos, I wonder how many families communicate in a truly meaningful, personal way and strive to understand and reach out to each other. Has it never struck you how so many husbands and wives (or partners) together with parents and children feel stumped when wanting to buy each other a gift because they do not really know each other despite having lived under the same roof for years?
Is it not strange that so many couples find it hard to discuss the nitty-gritty of everyday life impacting their relationship which is so necessary to staying in love and moreover, reenkindle the spark of falling in love as the years roll by – years in which we change and/ or bring out our true colours especially in times of crisis and upheaval?
Years in which the dynamic of 'we' needs to be constantly fed while also allowing regeneration of personal space.
And while I am all for encouraging children's potential, I also firmly believe that it is wrong to inculcate in them that they can achieve anything and everything. Or that freedom and children's rights do away with any shred of responsibility and discipline. Or that ongoing self-orbiting is the only path to self-criticism.
I wonder how many parents ever think of taking their children to a hospital to get a glimpse of what it means to be seriously or terminally ill? I wonder how many families are blessed with feeling part of a community in a world where we often look upon crossing the road to greet a neighbour as time going down the drain? I wonder how much empathy fires up friendships especially when the buzz is to stick exclusively around successful people? I wonder how much empathy is encouraged in work cultures? The corporate world has a great deal to learn from Richard Branson's mantra that "Clients do not come first. Employees come first. If you take care of your employees, they will take care of the clients."
Given that it takes integrity to admit what needs changing in our lives, it is worth pondering on the root meaning of the word. Integrity comes from the Latin 'integer' which means wholeness derived from honesty and steadfastness.
This brings me to my belief in embracing humanities infused with critical thinking as the bedrock of our education systems which should not be merely based on a utilitarian ethos. Incidentally, my type of critical thinking makes no distinction between head and heart. As a lover of literature, I am obviously biased. In fact, when I read Dunia's article the storm scene in Shakespeare's King Lear immediately came to mind.
This is the climactic scene in the play where Lear is thrown out in the middle of a terrifying storm you would not allow a stray dog to go through. Yet egged on by his faithful court jester, he strips off everything that makes him a king and a man in order to regain humanity and see the world "feelingly". You will not find a more powerful rendition of self-assessment than in this tragedy.
Reading literature and thinking over it does not automatically make us steadfast and honest with ourselves. But it does give us an incredible insight into why we do what we do, including the power games we play with love. As Julian Barnes says: 'Literature is a process of producing grand, beautiful, well-ordered lies that tell more truth than any assemblage of facts." Reading literature also makes us realise that we are not alone on our earthly pilgrimage. Discussing it at certain depth also shows how our response to it demands a work-in-progress that compels us to question all that we believe in and hold dear. Meaning a stock-taking exercise of our essential selves – warts and all
Finally, seeking and nurturing spirituality is the ultimate cohesive driving force of self-assessment. This is not just a question of religion (a very private matter) but rather living a moral code that values kindness, gratitude honesty, and integrity over above success – whatever success is supposed to be. Also, a spirituality that has us in tune with the rhythms of nature which so many of us urbanites have little clue of. Also, a spirituality that is enriched by guidance from someone whose pearls of wisdom are shared in a totally disinterested manner because it is fired by love and respect. In a litigation-based society manic to put the blame on someone or something else, such a guide is a treasure.
Melding all this hones the courage it takes to see ourselves from different perspectives, admit where, when and why we are/were in the wrong, plus allow a sense of shame to enable us to see much more than the elephant in the room. Such a composite shows us two interlinked needs. One, how cleansing demands vulnerability that is actually a hunger for love. The other how our fragility is what ultimately makes us stand tall to honestly face the mirror; no matter how much we have stumbled and sunk in the mire.