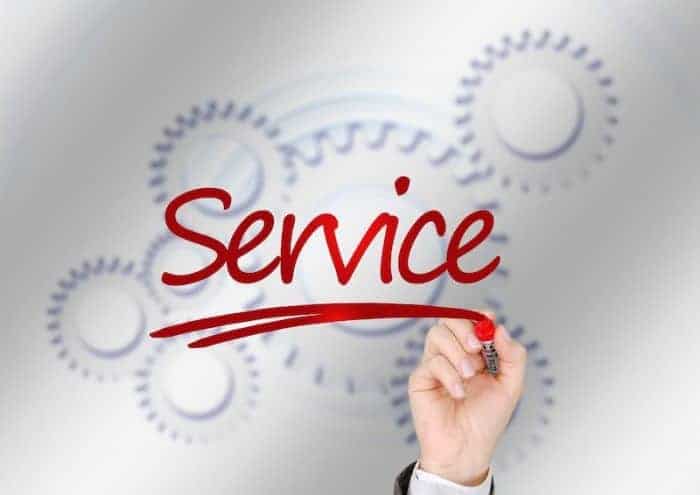 Sometimes, you take a loss. A monetary loss, but hopefully one that becomes an investment in future, profitable transactions. Let me explain.
In a business that creates a product or service for the general consumer, you price your goods to make a reasonable profit. You put your heart and soul into that product, and deliver what you expect your client will like. Sometimes, they don't. Sometimes, they had something different in mind and voice their displeasure. Sometimes they do it calmly and professionally, and sometimes they do it angrily and disrespectfully. Regardless of how their displeasure is voiced, how you react to it will determine whether or not your level of customer service is an asset or a liability to your bottom line.
I'm in the photography business. I recently had a client who hired me to create a series of images that would be used to promote him and his small business. Everything went smoothly and the images were delivered ahead of schedule and looked great (IMO). He loved them too but requested more "Photoshop" work be done to several of them. I immediately did as he requested, then delivered the new images the very next day.
He wasn't done. He then asked for more PS work to be done, on items that were barely visible to the naked eye, in fact, you had to blow up and zoom into very small sections of the images to see what he was talking about. Nevertheless, I immediately made the changes he requested and re-delivered. He still wasn't done – more changes, more micro-details, more effort on areas of the images no one would see. Delivered. You think he's done yet? Nope. Two more times I was asked to invest my time and talents into what I was already convinced were flawless images. At this point, it was personal and I wasn't going to give up. Six revisions were made before they met his expectations.
He was always polite, but firm, when his requests were made, and I was never defensive in my replies or correspondence with him. The amount of time I invested in re-working his images exceeded the time I would normally have put in, and based on the price I charged him, I could say I "lost" money on the job. But in the long-run, I didn't. And I didn't, because I understand the importance of good customer service, and the reality that occasionally, in business, there will be transactions in which you lose money. That's simply the cost of doing business. If I'd held fast and drawn the line after the first revision, and then demanded more money before proceeding, I'd have built a wall between myself and the client, and the animosity he would've felt towards me could very well have led to a social media smear that I might never recover from (that happens more often than you think).
Instead, I patiently continued to work with him, and eventually he was a very happy camper. So happy in fact, that he's now referred two more clients my way, and the profits from those two have more than made up for the loss I took his job. Now I have three happy clients instead of one angry one.
It all boils down to realizing that no matter how unattainable a client's level of satisfaction might seem, if you continue to try, and eventually persevere, at least you have a shot at making your profit from any referrals they may send.
If you slam the door and tell them you've done all you're going to do – "just go away," well then, you may as well just put your finger in that door as you slam it because the pain of an unhappy client is not so easily soothed.
Allow yourself to "take a loss" in the name of good customer service once in a while. The big boys do it all the time, and quite often find themselves the recipient of a lot of good press – far more desirable than the bad press one inherits from attempting to make every transaction a monetarily "profitable" one.