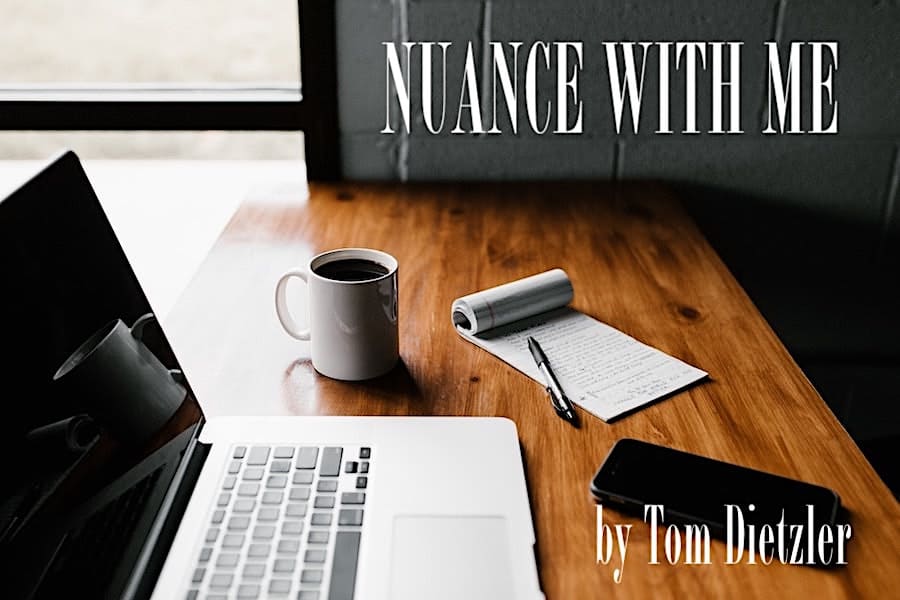 We glorify making mistakes. We need to make more mistakes, we need to keep learning and mistakes are some of the best teachers. And with all the rave reviews for mistakes, we can sometimes forget the collateral damage caused by some of these mistakes. Lives, careers, and families are sometimes left in the wake of mistakes that include hubris, arrogance, greed and unchecked ambition in their recipes.
We'll never get anywhere unless we take risks. In the mid-2000s some people took risks in buying a paper company. They made a mistake. Oops! Took a risk and it didn't work out. From their mistake, a whole lot of collateral damage resulted. I wonder how many resumes list destroying a world-class factory and taking a multi-million dollar payroll out of existence.
Writing this article feels like taking a sledge hammer to a knee cap. It's the thing that has sat in my craw for awhile, and it wouldn't allow me to do much else, creatively, until I dealt with it. Here goes; it may be of little consequence to some of you, but it's the thing that I need to exorcise in order to get my groove back.
A town with an identity – Papermakers
As a fan of backstories, I think this one should probably be a book or a movie script. It may well be someday; there is plenty of material. I come from the small village of Kimberly, WI, located on the Fox River in east-central Wisconsin. The name comes from John A. Kimberly, one of the founders of Kimberly-Clark Corporation. Kimberly-Clark (known as KC in these parts) built a mill on the Fox River 28 years before the hamlet that grew from there incorporated in 1910.
There is nothing too extraordinary about being a mill town in an area that used to be referred to as the "Paper Valley." Kimberly has about 6,700 residents and will always be a fairly small town. It's boxed in on the north by the Fox River, to the west it butts up against the City of Appleton, and to the east by the Village of Combined Locks. Its southern border is a county highway. Residents take pride in being from Kimberly, the home of the, get this, their school mascot is the Papermaker. Their varsity football team has the longest active winning streak, 70 games, in the entire country right now. Five times in a row, they are Wisconsin state football champions.
The mill that started in Kimberly made newsprint for a while, and then it began manufacturing fine coated paper. Fine coated paper is the kind used for printing on calendars and some higher-end magazines. Later on, there was a machine that made lighter weight printing paper like the kind used in news and sports weekly magazines. At its peak, the mill produced 2,000 tons of finished paper a day. There were 550 employees making excellent wages and benefits. At one point, the mill employed more than 1,100 people. A single master reel of paper wound on a giant spool weighed almost 35 tons.
The paper industry undergoes change
In 1976, Kimberly-Clark had decided to exit the coated paper business and focus on commodities such as diapers and personal care products. The Kimberly Mill was sold to some businessmen from Canada. Employees made considerable concessions in wages and benefits to keep their jobs.
The mill was renamed Midtec. It underwent a few name changes, the Canadian firm changed its name to Repap (paper spelled backwards) and life went on with different signs out front. Repap invested lots of resources and borrowed heavily to upgrade the mill. When Repap Enterprises was dissolved in the early 2000s, it was more than $2 billion (yes, with a "b") in debt. In the early 1980s and again in the late 1980s the company borrowed heavily from Canadian investors to build two world-class coated paper machines. This allowed the company to shut down four older, slower, smaller machines that could not compete in the marketplace. In the 1990s the Kimberly mill boasted three large, high-speed paper machines. In 1997, Consolidated Papers from nearby (90 miles away) Wisconsin Rapids, purchased the mill from the financially strapped Repap Enterprises.
Nothing is forever
The future looked bright. What could go wrong?
The paper industry is a capital intensive, highly competitive industry. Consolidated was a proud, Wisconsin owned company with a long history in the paper industry. By the late 1990's they too decided that they needed to find some financial security and shelter. They merged with one of the world's largest paper manufacturers, Stora Enso, headquartered in Helsinki, Finland. The relief in Kimberly was palpable. Finally, after a quarter-century of ups and downs, things seemed secure. Stora Enso completed the sale of the mill in 2001. The mill and the village, seemed safe. To augment that feeling, the new owners invested $500 million over the next few years to upgrade the plant and all three paper machines. Half a billion, to make the mill competitive, faster, with the latest technology. The future looked bright. What could go wrong?
The unthinkable
While the nation, and the world, was chugging along towards the economic meltdown of 2008-2009, Stora Enso started to rethink its strategy of maintaining a worldwide presence and began discussions of selling most of its North American assets. Here is where the arrogance and hubris take the stage. "Mistakes were made."
We all know about house flippers. The next owners of the Kimberly Mill were corporate flippers. They thought that they could grab some distressed assets for a billion or a billion and a half, and in a few years, sell it for double and walk away comfortable for life. They knew nothing about paper and cared even less. They gave the company another new name, New Page, and set about trying to manage their new toy. The ink was barely dry on their purchase agreement when the stock market creaked and sputtered and tanked. The housing market nearly collapsed.
The new owners took a look around them and found no easy answers to their dilemma.
The economy shrunk and billions of dollars in investments went "poof" in the night. The flippers were suddenly underwater. They owed way more on their new investment than it was worth. Suddenly, it wasn't much of an asset. It didn't have its own pulp source, so even though the mill ran well, was profitable and produced high-quality products, there was no way that it was going to pay for itself in a couple of lifetimes. The new owners took a look around them and found no easy answers to their dilemma. For reasons that still seem hard to fathom ten years later, they declared that they were going to shut down the Kimberly Mill. They would seek a buyer for it, but in one last, arrogant middle finger to the peasants of Kimberly, they put a huge asterisk on the "For Sale" sign: the mill could not be sold to another paper company.
If not paper, then what?
In 2008, the mill ceased to operate. A skeleton crew remained for a few years to keep an
eye on things. There was no other use for 240-inch wide paper machines, except to make paper. To get an idea of size and scope, the largest paper machine, shown in the picture at the top, spanned more than three football fields. A recycling company bought the mill and set about dismantling everything inside and selling it for scrap. The mill is gone now, a factory covering more than 100 acres has been completely razed. There are no papermakers in Kimberly any more.
Truth be known, I was fired from this plant in 2007, a year before it ceased operating. I could say that they could only manage a year without me, but that would be the snarky me as if there were some humor in this situation. I was part of the fourth generation of my family to work there, but nothing is forever. I don't have a dog in this fight. I did not lose my job when the mill was shuttered.
My hometown lost part of its history, identity and livelihood. Some "investment bankers" made some mistaken assumptions and threw a thriving, productive, world class manufacturing facility onto the scrap heap of history.
We can argue until we are blue in the face about the paper industry being a dinosaur and how there are winners and losers in every competitive industry known to humans. We can talk about the new economy and the need for a new mindset and how factories are just glorified plantations. These were good jobs, jobs that provided security and benefits to a lot of hardworking people. Many of the employees worked rotating shifts and gave up nights and weekends to provide a future for their families.
Your "mistake" may have a profound effect on others' lives and futures
It makes me physically ill to drive past the site. I had no qualms about leaving there, getting fired saved my life. But for all the people who I counted as friends, not just co-workers but family and teammates, this was a profound and "life-changing" event.
So the next time that we glory in our mistakes, let's be sure that there has been an accounting of the collateral damage. We need to take risks, there are no guarantees in life. I like to think about one of those "investment bankers" giving a TED talk… "One of the mistakes from my past cut the guts out of a small town and changed the lives of more than a thousand people, but I learned a lot from it and have grown in a lot of ways…"
This is what village leaders hope will someday be on the site of the former Kimberly Paper Mill.