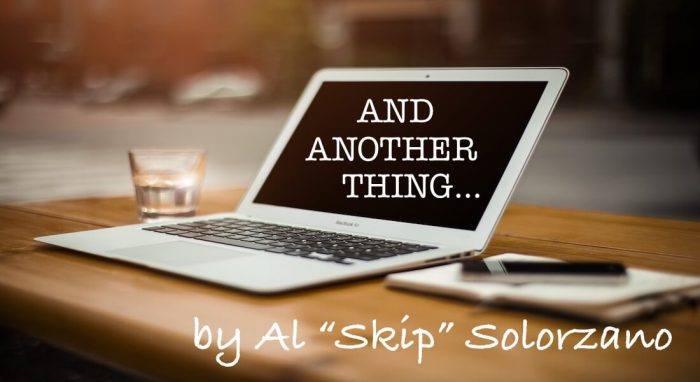 This article on the crisis from the Coronavirus outbreak has been edited and rewritten multiple times as each day; each hour brings unimaginable headlines of tragedy, unrest, tension, panic, and fears.  It is an enemy with no respect for borders, political parties, financial status, religious affiliation or color of skin.  Although we may not all be on the same boats, we are traveling in the same waters.
All aspects of life, work or play have been dramatically impacted. Cities across the country have imposed cautionary measures for prevention, and financially the stock market has demised to levels of downturn forecasts unknown to where the bottom line ends. School, restaurants, professional sports, amusement parks, travel and so much more has brought America, from sea to shining sea shaking the normalcy of everyone.
Unfortunately, I'm in the age group most susceptible to the virus and I've been taking preventative actions, especially washing my hands, avoidance of what I touch, disinfecting my surroundings and confined to my home.
I haven't asserted to panic buying, but I have noticed some customers doing so. I hope I'm not proven wrong, but I just don't need a year's supply of toilet paper or cases of water inside my garage.
It is so eerie to enter grocery stores with notice empty shelves in which meat, dairy, and paper products where formally the abundance was to be found. According to my conversations with cashiers credit card transactions, not debit cards are the most common means of payment. I'm not an economist but it seems people will be overpaying for that toilet paper and paper towels in their shopping carts for months to come.
Back in 1974, the US faced an oil crisis that resulted in the rationing of gas purchasing. Consumers were forced to honor an "odd or even" system to buy gas. If your license plate ended in an odd number, one could buy gas on a Monday, even number on Tuesday, etc. etc. This resulted in tension, chaotic behavior, and even physical confrontation. It was not uncommon to learn individuals driving around with gas tanks or dangerously storing fuel at home. Human beings are strange creatures, that's for sure. Yet today's circumstances are unprecedented and really, no comparisons to living through a worldwide pandemic virus.
I suppose for my own therapeutic reasons I write this article. Each morning I open my eyes thinking this all has been a dream, awakened by the acknowledgment of reality.
When this crisis passes I'm certain day to day life will take on a new presence and it's challenging to imagine what that will look like.  When we talk about the subject in managing change this pandemic will serve as the ultimate example.
In closing my heartfelt condolences to anyone who's lost one or been victimized by this transparent enemy. Financially, many are living in fear under the dark clouds of economic chaos and I extend my thoughts all will survive this traumatic environment with no respect for borders.
Prayers and Good Thoughts