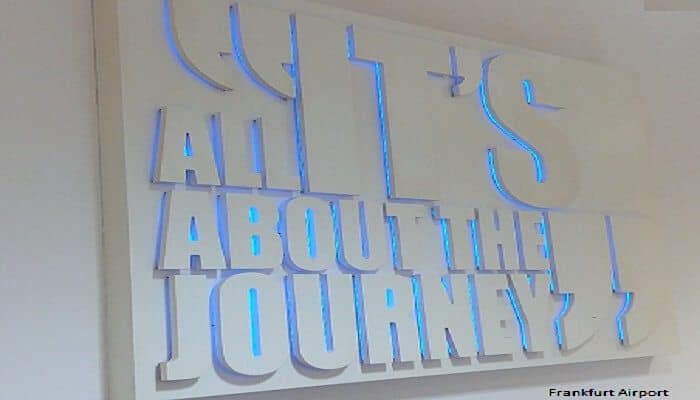 "The pleasure we derive from journeys is perhaps dependent more on the mindset with which we travel than on the destination we travel to."
~Alain De Bottom~
There is always some level of risk involved in getting out of your comfort zone, my recent trip to Croatia was unique on its own. Five months after starting a new position I requested a month off to go be with both my parent's siblings who have experienced significant illness and my time was approved. It was also an opportunity for me to get the rest my body needed. In addition, I took the opportunity to meet two of my Linkedin connections in person. Family and friends in my circle tried to talk me out of meeting them and while I respected their concern, I stepped out of my comfort zone and followed my own path.
While not all meetings are safe, my humble advice is to use your judgment and trust your intuition. Be aware, be cautious, be observant and be safe.
"We must go beyond textbooks, go out into the bypaths and untrodden depths of the wilderness and travel and explore and tell the world the glories of our journey."
~ John Hope Franklin ~
Our human connection to people is one of the basics of living life. People we meet along the way can make us see things differently.
On April 28th I arrived in Zagreb, Croatia and had the pleasure of fulfilling a long-time wish of being able to "Thank" my mentor in person for his influential online mentorship. No hesitation….it was very exciting!
On April 30th, both Max ( Massimo Scalzo ) and I had the opportunity to meet Dennis and Ali Pitocco, during their stop in Zagreb. This meeting was preplanned prior to our respective journey's. Afterwards Max and I exchanged our thoughts and we both agreed that the two of them have many things in the depths of their soul. Inner calm to embrace the world from an extremely positive perspective with the only aim of improving it. This is evident by the people Dennis has reached out to personally, those he's touched and inspired.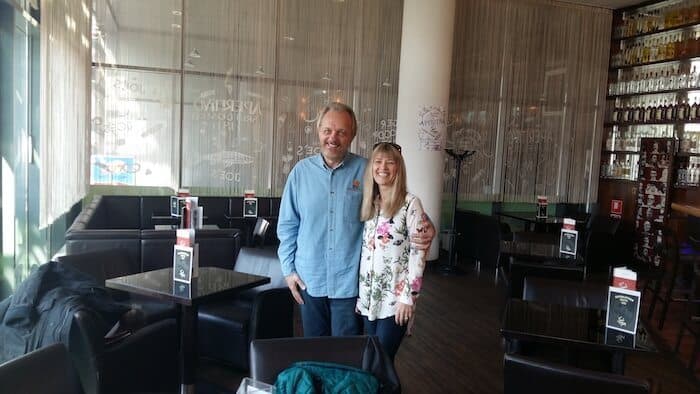 People from all walks of life have joined and participated in one of his many groups on Bizcatalyst 360°. The combined efforts and contribution of others can certainly improve the life of others. I know for certain that I am one who has benefited from their inspiration. This is a legacy I believe we can all aspire to achieve in our lifetime and I Thank both Dennis and Ali for their vision to do so.
"The greatest treasures are those invisible to the eye but found by the heart."
~ Maryanne Williamson ~
It is no secret that my family means the world to me. They have always come 1st in my life and at times it may have been at the expense of following my own path. It is also no secret that Advocacy on behalf of others is something I passionately stand up for.
"Knowing yourself is the beginning of all wisdom."
~ Aristotle ~
Max and I were together for 3 weeks and during that time we had the opportunity to travel and meet many people within Croatia and Italy. We learned more about each other's respective lives, decisions and career choices. Every face we encounter has a story behind it that allows us the opportunity to listen with the intention of understanding. Max is someone who when you meet him you just click with instantly. He has personality and class; he's soft spoken, gentle and kind towards everyone he meets. His nature, intelligence, wisdom and humor are qualities that this world could benefit from.
Listening to Max talk about his life made me more aware of my own life choices. A few years ago, I made the decision to leave a long-term relationship. I cannot say that it was all bad, we shared a beautiful child together and somewhere along the way we lost a piece of ourselves in the process. Two people, two different journeys, each unique in their own way.
"We don't learn from experience. We learn from reflecting on experience."
~John Dewey~
Learning about Max's life and upbringing gave me the chance to bring him into my world so he could experience the love of a family, something he never received in his own. I am grateful to him for sharing his life and struggles with me. I think him and I created the kinds of memories you only read about in books.
Throughout history we have witnessed many great visionaries, visionaries who were ordinary people like you and me. Both Dennis and Max didn't get their visions from what was outside of them but from their own internal drive of what felt right for them. Both are living examples of creating something bigger than themselves.
OBSTACLES are things that happen in life or what we do that sometimes goes differently than we expect but they allow us the chance to reflect, learn and grow. The one thing that remains constant is that the journey reminds us that we can create something bigger than ourselves.
"Our greatest glory is not in never falling, but in rising every time we fall."
~ Confucious ~
One afternoon while we were visiting my mother's sibling, my uncle brought out some photo's. One of the pictures was that of my parents on their wedding day in Capua, Italy where my parents met and married in 1960. My mother had worked for an Italian couple in Bari, Italy before leaving to go to the refugee camp where my father was a police officer. Within 6 months of meeting they married and sailed across the ocean to Canada to create a better life for themselves and the children they would bring into this world. The irony of this is that the photographers stamp behind the photo was that of a firm that was located 2 doors down from a bank Max consulted at, as a young man. I remember Max telling my uncle "who would have thought that many years later I would be meeting the daughter of the couple in that photo."
"Let your dreams be bigger than your fears, your actions louder than your words, and your faith stronger than your feelings."
~Unknown~
The day this picture was taken was the 14-year anniversary of my mother's passing and a day where Max and I took off to explore the coastline.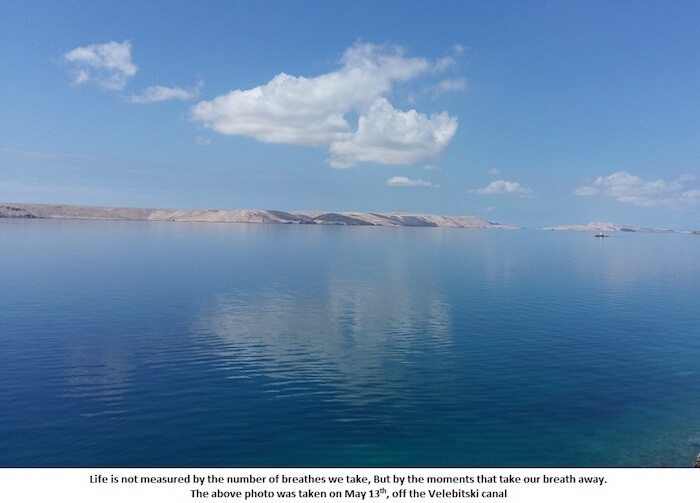 "Abundance is not something we acquire. It is something we tune into."
~Wayne Dyer ~
Many times, we are afraid to let go of the perfect time or preconceptions of what others think and don't allow the stirring within us to become our rising. Somethings have the possibility of causing us harm, but I believe what is more important is giving ourselves permission to follow the path that belongs to the uniqueness of our experiences and who WE are.
"Limitations live only in our minds. But if we use our imaginations, our possibilities become limitless."
 ~Jamie Paolinetti~