When it comes to us looking for a new job, or if we feel like we deserve to promoted to a higher position within the company we are working for, or if we feel that we would be a better fit in a different department or section of that company, it can be a difficult time for us to assess our options and it also can be quite stressful when we think about a change in our career as we may not be sure if we are making a bold, brash choice or if we are taking a measured, crafted choice. To enable us to make the best decision, a good idea could be to take the time to relax at home or in a place where you feel comfortable and write down points of why you are looking for a new job, or why we deserve to be promoted or shifted to a different department. Write down all the positive aspects, and do the same for the negative aspects. Once you have written everything down, you will be able to see clearly whether it could be a good choice for you to move on, or whether it could be better for you to stay right where you are for the time being. When we decide that we need to move on, it could leave us feeling a tad tentative as we may feel really comfortable in our current role and subconsciously could feel a bit dubious as to whether (when we move on) we will be able to get on with our new colleagues as well as we did with our old ones, and whether or not we will fit into our new role as well and efficiently as we would like to, and hope to.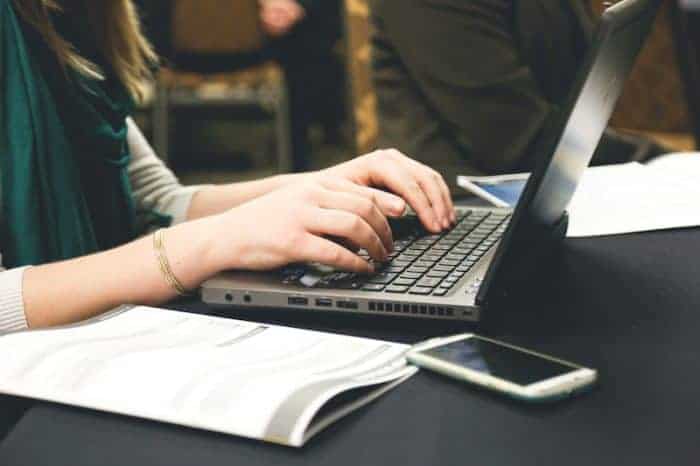 With the internet now being used a way to scope out new and potential employees, more and more business are using social media or search engine searches to research their employees. Whether or not we like to admit it, we have all done it: we have typed in the name of a person for whatever reason on social media and have found their accounts and looked them up. The same goes for search engines – if you type in the name of a person then it is likely that lots of people with the same name will come up in the search results but if you do enough research or type in keywords which will align that search more with the person, you can find them. This may sound like a bit of an odd thing to do, to some people, but businesses do this so that they can gain more of an insight into an employee through their personal social media pages. If you have a presence on any type of social media, when you are looking for a new job or a promotion, it could be a good idea to make your accounts private or you could lock them so that there is limited information when it comes to a public search of your accounts. If you do this well, it means that your new employers will not be able to see those embarrassing photos or statuses which you are not proud of posting. Again, if you do it well, you may also gain a better insight into protecting your online image and could even tell your new employers, or existing employers, about how their image online is essential and that they should take the correct measures to ensure their image online will not be seen as inaccurate or negative. You will not only be protecting yourself, but you will also be helping your employers – and that can only be seen as a good thing.
When you are on the job hunt, it is important that you take into consideration all of your skills, experience and relevant expertise in certain areas. If you do not think about all of these aspects, then it is likely that you will not update your CV with them, meaning you are not giving yourself the best chance when it comes to employers taking a look at your CV and deciding whether or not to call you in for an interview. You should allow yourself the time to think long and hard about everything you have achieved, or done, in your professional life. If something you have done seems small to you, you should still add it to your CV as employers like to know extra information about you. For example, if you volunteered at a music festival when you were younger and looked after some artists during their time at the festival and catered for their needs, it may seem small and insignificant to you but employers may be impressed by your ability to work hard, for free, so that you could bolster your CV and experience something new which you had no experience of before.
Picture source
If you are thinking about asking your manager or boss for a promotion or to be moved to a different department, then take into account all of the positive details you have achieved in your current role. If you do not think about all of the positives, and only note down the major ones in your application or email, then, again, you could be doing yourself a disservice. If you write down everything positive that you accomplished, then there is more of a chance of your manager or boss being impressed. You should write down how you handled certain situations when there were obstacles in the way, and what the outcome was of you handling those situations well. When you feel like you would prefer to be moved to a different department, it could be a very important task for you, that you write down all of your skills and why you feel you would be a better fit for that department that you want to be moved to, rather than staying in the same department you are working in now.