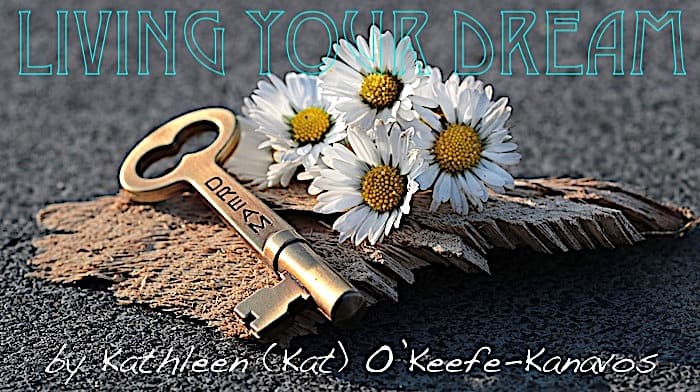 Through prayer, we speak to our Higher Power. Through dreams, our Higher Power speaks back to us.

~Kathleen O'Keefe-Kanavos
Suicide has surpassed car accidents as the number one cause of injury-related death in the United States, especially for cancer patients and teens. (1)(2) What if we could make a change and impact lives? On May 9th  alternative medicine expert Dr. Deepak Chopra launched "Never Alone" and the film "The Offering" to address suicide. (3) Deepak Chopra partnered with entrepreneur Poonacha Machaiah, actress Gabriella Wright, and director Michel Pascal to unite a global coalition of mental health charities and initiatives to bring solutions to a problem plaguing all ages, sexes, and socioeconomic levels; suicide.
The call came from Reverend Dr. Temple Hayes, one of the online presenters and participants in the movie The Offering. She invited me to speak on the event with 24 presenters, which included Rev. Marianne Williamson, Rev. Michael Beckwith, Dr. Joan Borysenko, and Dr. Bernie Siegel, to name just a few. It left me with feelings of purpose and doubt.
To what do I deserve this honor? Perhaps it is because cancer patients often have suicidal thoughts, and I'm a three-time survivor. Could I…would I…dare to bare my soul on a worldwide live-streaming event? The idea of sharing my dream about Franciscan Monks, who came into my dream and saved me from myself, was both invigorating and frightening. What if they think I'm crazy and need to be on meds, not on their event? I thought, but, graciously said, "Yes! Thank you."
During my live video simulcast on Facebook, only one question was asked by Gabriella Wright,  "What's your unique solution to help people feel better mentally and spiritually in life?"
It is my belief that through prayer, we speak to our Higher Power. And, it is through dreams that our Higher Power speaks back to us. So, my answer was simple, "Connect with spiritual guidance through dreams, prayers, and meditation." Then I shared the story of the monks who were the answer to my prayers….
When diagnosed with a 9×11 cm breast cancer recurrence, my fear of slow death, needles, and hospitals made me feel trapped and consider suicide. Then something miraculous happened. After crying myself to sleep, I had a dream. In the dream, I dreamed that I woke up, and three Franciscan monks were looking down at me. "I know why you're here. I'm dying. You may want to warn God that I am coming because I have some really big bones to pick with Him." I said.
"Don't you remember?" one monk said.
"Remember what?"
"Before your birth, you told us you wanted to live during a time when miracles were ignored, and the gift of science was being worshiped so that you could prove that sometimes science goes so far, then comes God. We said we'd be with you every step of the way. You're not dying yet."
"What the heck was I smoking up there when I said that?" The monks laughed and walked out of my dream.
I didn't die or commit suicide. I finished my treatments of chemotherapy and radiation therapy during two of the three times while dreaming solutions to any of my challenges. That was twenty years ago. What it taught me is how our darkest hour can be a defining moment if we realize we are not alone and have chosen our difficulties to help others. What if…a crisis is a choice coming to fruition?
Suicide is an escape for people feeling trapped, and the second cause of death in America for children and adults ages 10-34. (4) I invite you to watch my Never Alone interview for FREE on my website below, and the introduction https://www.youtube.com/watch?v=Y-wdEHyHZpY  The movie The Offering will soon be available on TV.
If you are in crisis, call the toll-free National Suicide Prevention Lifeline at 1-800-273-TALK (8255) or visit www.suicidepreventionlifeline.org.and The Doctors. For more visit www.KathleenOkeefeKanavos.com. 
Resources: