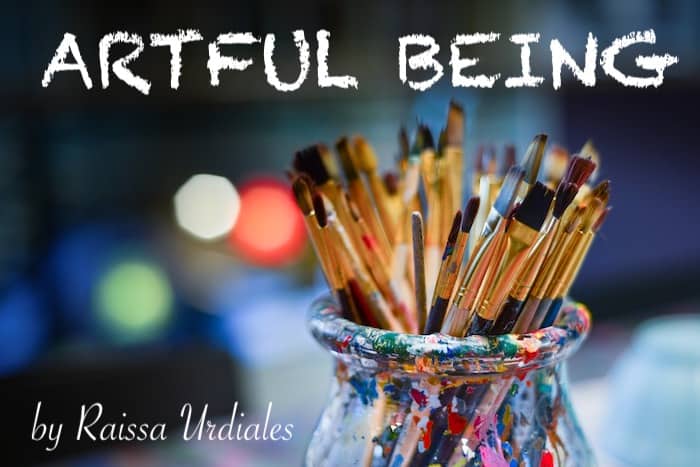 This painting was inspired by photos taken the day before my son left for Marine Boot Camp.  It also happened to be the day before Mother's Day.  Yes, he left on Mother's Day to go begin his service to our amazing country.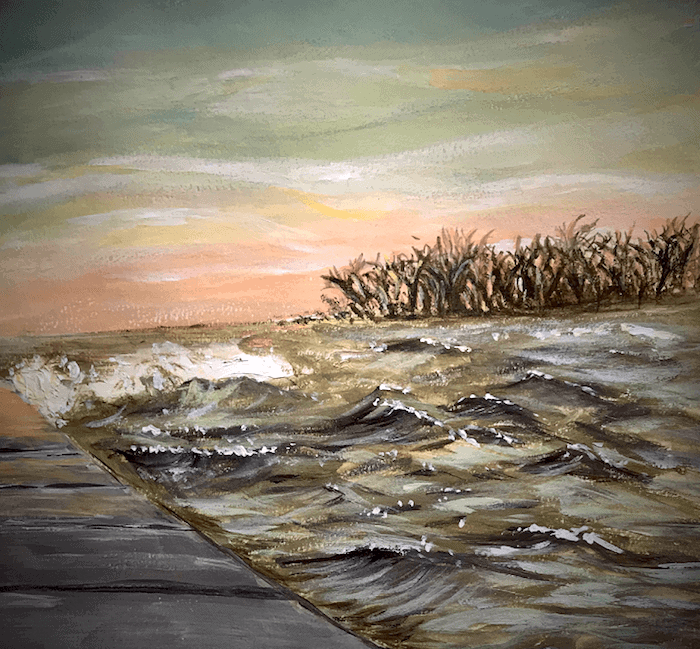 We always loved walking along the beach that meanders around Lake Michigan and the boardwalk that leads out to our favorite little red lighthouse at the end.  So what better thing to do then go on one last exploration?
On this day the lake was rough.  I navigated the wet boardwalk while my son climbed along the rocks to the right.  He would jump ahead and then turn back and nudge his head challenging me to move forward as the waves crashed against the concrete below me.  The goal was to make it to the lighthouse but today it was a bit more of a challenge with the waves crashing and spraying.  My son was safely on the rocks but I was too unsteady to attempt them.
The sun was behind us.  The reflection of the water on the boardwalk made it appear as smooth as glass.  The roughness of the waves reminded me of the challenges we face in life.  The contrast reminded me of the years spent raising the amazing young man that was now to venture out into the world without me.
The mere fact that he was climbing the rocks symbolized to me that he was ready for the rugged terrain of life.  The nudge of his head was as much a sense of accomplishment for him as it was a dare for me to follow him and his ability to help me conquer my own fears.
[message type="custom" width="100%" start_color="#FFFFFF" end_color="#FFFFFF" border="#fb7200″ color="# fb7200″]
There will be smooth times in life.
There will be rough patches that can toss you in its waves making you struggle for air.
There will be paths that seem easy because they appear smooth.
There will be paths that are rough yet easier to maneuver if you take your time and plan your next step.
Regardless of the path you take,
You, and only you, can choose the right path for yourself.
Remember to take it along with someone you trust.
Always pause and give them a nudge of encouragement.
The path may be similar but it is still their own to navigate.
[/message] [su_spacer]