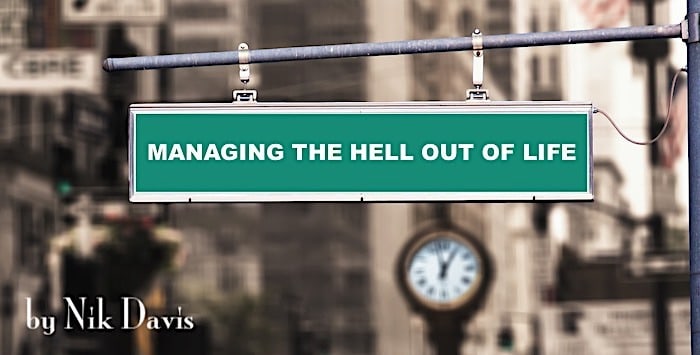 This is my story of life as an addict. I have an addiction to money or rather spending money. The definition of addiction is 'the fact or condition of being addicted to a particular substance or activity'. My activity is spending money, it doesn't really matter what on, just spending money. It has far-reaching consequences for me and my family. Like all addictions, it results in destructive behaviour, shame, guilt, disappointment and ultimately self-loathing. The purpose of this story is two-fold: to help me understand the root cause of my addiction and to help others with the same or a similar addiction to find a way through theirs's too.
Mark Manson writes this about Charles Bukowski, a German-American writer, and poet, womaniser, alcoholic and gambler; "The genius in Bukowski's work was not in overcoming unbelievable odds or developing himself into a shining literary example. It was the opposite. It was his simple ability to be completely, unflinchingly honest with himself – especially the worst parts of himself – and to share his feelings without hesitation or doubt".
Well, I guess this is my attempt to do just that, to find a way to accept my failures and therefore be able to live to my real potential, not that as dictated by a world full of false truths and unrealistic measures.
Today – My 5th Decade
To the outside world my life looks pretty rosy, and so it should. I have been blessed with a charming and healthy family, beautiful home, inquisitive brain and loving friends. But beneath the surface of this life lies a big, fat and ugly secret.
The story starts in the present day. I am 46 years old, a mother to 3 wonderful children, wife to a kind and caring man, sister, daughter, auntie, great auntie, writer, management consultant, fashionista and general all-around eccentric. To the outside world my life looks pretty rosy, and so it should. I have been blessed with a charming and healthy family, beautiful home, inquisitive brain and loving friends. But beneath the surface of this life lies a big, fat and ugly secret. My addiction to and consequences of spending money, irresponsibly without care or thought for the impact on my nearest and dearest. That is not because I do not love my family, I love them beyond measure but in the same way, that many years ago, I smoked a cigarette knowing what it was doing to my lungs, I have continued to spend knowing the impact it has on our lives.
So, why, why is that? At this point in the story, I honestly do not know. I am therefore embarking on a journey back in time, to unpick the threads, identify the clues and find the secret that drives my addiction – to stop this addiction and change the next chapter of my life. To regain my financial freedom, self-esteem, and confidence. To set my family free from the consequences of my addiction and live my life fully and truthfully – perhaps for the first time ever.
I am in the 5th decade of being on this earth. This decade has been, by far the most challenging to date. I stepped away from my career, to spend time with my children, run the home, support my husband in his career, support my sister whilst she cared for her husband dying from motor neuron disease and help care for my father as he battled cancer. I lost my professional identity, my income and two people who I cared for deeply. I experienced grief, depression and entered the perimenopause. I kept and continue to keep my GP busy, challenged and, at times, amused. Alternatively, I also grew as a person. I discovered a creative streak I had not known existed before. I learnt and am still learning how to be a parent. I discovered a love of gardening, interior design, crafts, and writing. I indulged my intellect – I went on a spiritual retreat, I started to meditate, I met new and interesting people, I read widely, I learned to see the world differently and I finally found the courage to look at myself, really look at myself, to seek out the truth.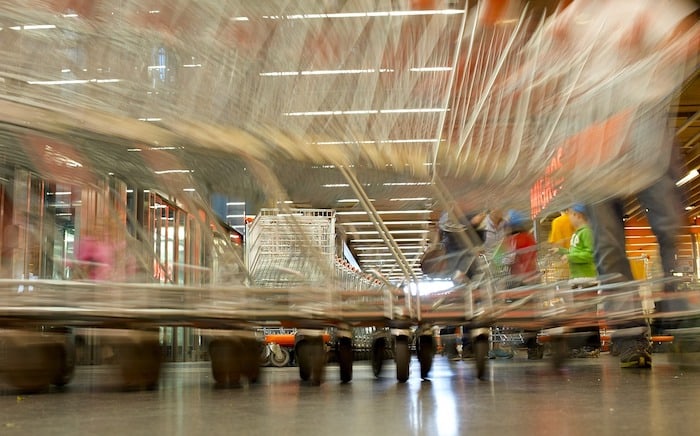 My addiction to spending money has grown the most during this period. I have spent money for many different reasons: to distract myself from the harsh reality I was facing at times, to take the family on adventures as the reality of how short our time together may be has dawned on me, to feed the unhealthy greed and need I have for things (clothes, soft-furnishings, make-up, shoes etc), to mask the guilt I feel for not being able to afford the things that we really should be able to, by providing other, meaningless stuff which I can afford instead. I have lied, over and over again to my poor suffering husband. I have taken money from his account without his knowledge, I have taken out a credit card that he does not know about, I have spent on credit cards that he does know about but thinks we are paying off, I have cleared the savings account, I have sold high-value jewellry and spent the money, I have never once in the last 7 years, ever stuck to the very generous monthly budget that we have been through, analysed and set together at least a 1,000 times. And every time, I turn, like a spoilt child to my husband, with my hand held out to ask for more. My husband doesn't buy himself treats anymore because he has no money left to do so, he has given it all to me.
He remained steadfast, as he has always been and indeed, this is one of the reasons I fell in love with him. So, he is keeping the show on the road and keeping the family safe from the damage I could so easily inflict on them and myself.
Thankfully my husband is, unbelievably, not intimidated nor manipulated by me. He has gone into financial lockdown. I have no access to accounts, funds, cards or anything else for that matter. His words to me were, "I am saving you from yourself". Initially, I hated him for this, I ranted and raved, threatened divorce, cried, begged and then tried to hack his account. He remained steadfast, as he has always been and indeed, this is one of the reasons I fell in love with him. So, he is keeping the show on the road and keeping the family safe from the damage I could so easily inflict on them and myself. I refer to him as the Chancellor of the Exchequer, saving the country from bankrupting itself. It's a shit position to put someone in that really loves you. I know that just like I knew that cigarettes would make my lungs black, just like I knew that this is the one and perhaps, the only thing that my dad would ever had have been truly disappointed about. I remember his words to me one day, "Nik you are the kindest person ever except when it comes to money, then you can be selfish". I choose to ignore it at the time. But not anymore, the only way forward is to face the truth.
I have not reached this stage easily, I have spent an enormous amount of energy blaming someone or something else for the situation, excusing my behaviour on the grounds of difficult circumstances and then covering the true depth of my addiction through humour and trying to normalise my behaviour to others. This is the reality of being an addict. It's not pretty and I'm not proud. But I have hit rock bottom and I am left with two choices – to spend my time sabotaging myself, excusing and lying about my behaviour and feeling guilty for the rest of my life or I can take that energy to try to find the 'secret' and change my behaviour once and for all. So, for better or worse, I'm going to share my story – judge me as you will, it cannot come close to the level of shame and guilt I carry inside my soul on a daily basis.
The 4th Decade (My 30's)
So, now to the 4th decade of my life – my 30's. A truly wonderful era from a professional and personal perspective. My career was full steam ahead, earnings were high as was spending and I was having a ball. I brought Armani, lived in Chelsea, ate out every night and really didn't give a shit about money. I looked important, I was important, I could afford to pretty much go where and do what I wanted. I had arrived. The fact that I ran a £10k overdraft at all times just didn't matter – I really didn't care.
It was during this period that I met my husband. He scared me, I dumped him – offering a casual relationship only as I was someone on my way to somewhere. An empowered career woman who didn't need a man or god forbid children. But somehow, he instinctively knew me better than I knew myself. He patiently took it all in his stride and we fell madly in love. We had the most amazing courtship ever. We travelled, we drank, we danced and we lived life to the full. We met and married within a year. I took him to Armani and Kenzo to buy suits, he took me to eat oysters and introduced me to Meursault and fine wine. He held my hand and took me on safari to Kenya whilst I held his and took him to meet my sister in Spain.
My husband had a shrewd business approach to his finances with significant savings when we met. I didn't make a big deal about my finances – why would I? It didn't matter, I was successful, earning good money with more to come. When I did tell him, he was gutted. He used his lifetime of savings to bail me out. That hurt him deeply but I took it anyway – it was just money, right? He just needed to chill out, right? Life is for living, right? And then I got pregnant, it was not the time to analyse the why's and wherefores' – he thought it was a one-off but I knew differently, I just didn't say.
During this decade I started my own consulting company and built it up whilst being newly married and giving birth to our 3 beautiful children. My husband came on board for a couple of years to help me run the company and we were the classic successful couple complete with nanny, au-pair, executive assistant and housekeeper. But the cracks were beginning to show. My addiction was rearing its head, driven by an over-zealous ego and desire to show the world just how successful we or rather I was. The financial crisis hit, post-natal depression hit and I completely lost my bearings. My husband took control. He left our company, went back to the City with the sole aim of creating financial stability for the family. We slowly but surely made our employees redundant, moved to an associate consulting model and eventually, I stopped running the business altogether apart from my pro bono charity work. We got rid of the nanny, au-pair, and housekeeper. We moved back to our small but beautiful cottage – we had been renting the classic 5-bedroom, 5-bathroom executive home with a view to buying it. We started living a very different life. And this is perhaps the only period in my life that I can remember, where I actually lived to a budget. All debt was repaid, we built up some savings and drastically simplified our life.
But it wasn't to last, towards the end of this decade, I or rather my ego, started to get restless. I missed the work, the intellectual challenge and being 'someone'. I resented my husband for having, what I saw, as my career and felt trapped with no real plan for where I was going. Ironically as the post-natal depression passed, I became conscious of who and what I now was. I had lost my identity, my confidence was slowly being eroded and the spending crept in as a comfort blanket, distraction or something. Towards the end of this decade, I remember my husband asking me what the balance of the savings account was. It was £0 and I never looked after the savings account again.
The 3rd Decade (My 20's)
My third decade was a game of two halves. The start of the decade very much focused on getting through University, surviving on very little money and getting over a traumatic relationship with a guy who was quite a bit older than me. In all honesty, I disliked University. I hated having no money, living in a shit-hole of a house, eating crap food and socialising with people who just seemed so immature. I spent my time at University studying or traveling to see my friends who were not at University. I am the youngest of 4 girls, I had been socialising in bars and nightclubs since I was 13 years old – I didn't need University to give me the freedom to do that. Equally, in my early 20's, I had got used to having money. I worked from being 15 years old. I waitressed, worked in a bar and during the holidays was a temp for companies based in Nottingham. At 15 years old I earned £30 plus per week and was already buying designer shoes by the Swiss firm Bally. Going away to University severely limited my ability to earn money – I could only do so when I came home in the holidays and I genuinely hated that.