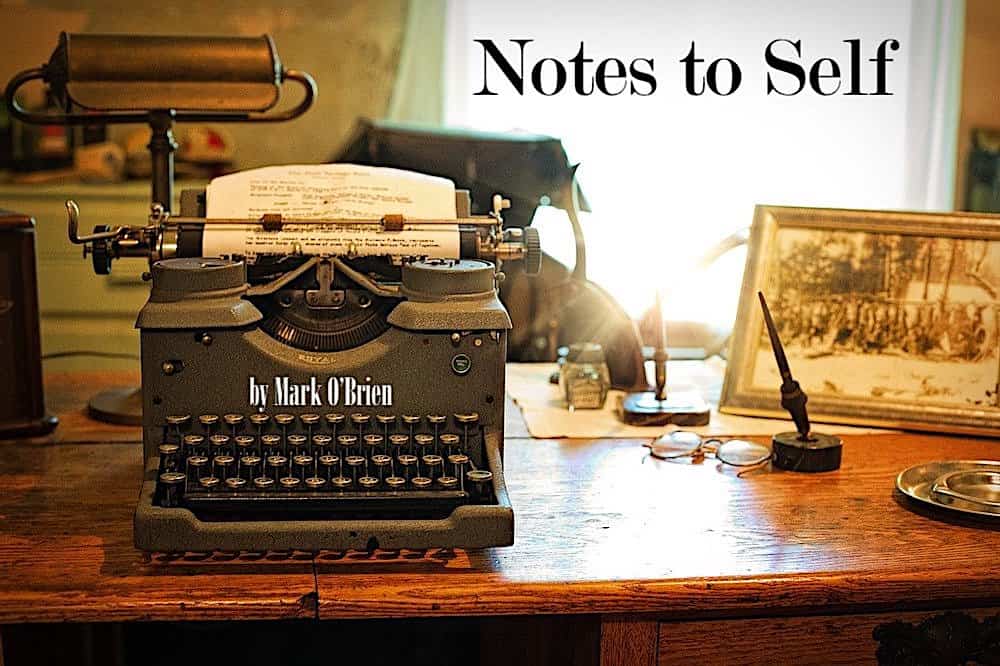 In case you've missed all the advance publicity about this, I'm about to embark on a national series of speaking engagements. Some of you might take that as a warning. Others will perceive it as a threat. Whatever melts your butter.
I'm calling the trek, The Mad Mick Tour.
Most of you have heard of TED Talks or their local community equivalents, TEDx Talks. You may or may not be aware TED stands for Technology, Entertainment, Design. The Mad Mick Tour will be a string of FREDx talks. FRED stands for Frivolity, Ridiculousness, Enervation, Deceit. X is the rating the series will get because everything I say will be cancelled.
My first appearance will be at the Mercedes Benz Superdome in New Orleans. It's scheduled, at least as of this still-COVID-precarious moment, for Friday, April 30, which is National Honesty Day. How's that for rhetorical, groundlessly self-congratulatory bullshit?
Coming out on the stage to thunderous applause from the capacity crowd of 76,000-plus, I'm going to bow modestly and say only this:
In states of moral bankruptcy
And baseless relativity,
The squeaky wheels cause us to
Abandon objectivity.
And so, the good become the bad.
Reality plays fast and loose.
When sanity is trumped by fear,
We cave and cancel Dr. Seuss.
Then, I'll no doubt be escorted out of the joint — shackled, muzzled, and straddling a rail — by a joint task force comprising members of The Thought Police, Cancel Culture, the Grievance Industry, Hate Crime Crusaders for Free Speech, and Quixotists for Utopia. The brutal irony in the fact that all of this will take place on National Honesty Day won't occur to even one member of the task force.
I don't know if we don't know what's happening — or if we don't want to know what's happening. Death by a thousand cuts has become hemorrhaging from non-stop mortal slashes as liberty bleeds out thought by thought, word by word, book by book. Identity politics erodes individual liberty. Group identities usurp individual sovereignty. And none of the members of the now-innumerable and still-proliferating identity groups has any idea that whatever freedom they think they might be enjoying now is already on the chopping block, waiting for the axe to fall.
We've had myriad opportunities to see things like this before. History's chock-full of them. But like dinosaurs, dodo birds, intellectual curiosity, empiricism, open-mindedness, diversity of thought, tolerance, and common sense, history is dead to us. With phenomena like doublethink and revisionism, who needs history anyway?
The Ministry of Peace concerns itself with war, the Ministry of Truth with lies, the Ministry of Love with torture, and the Ministry of Plenty with starvation. These contradictions are not accidental, nor do they result from ordinary hypocrisy: they are deliberate exercises in doublethink. (George Orwell, 1984)
We didn't formally or officially sign up for this. We didn't sign a contract, per se. But we did accept — with blithe ignorance and deliberate lack of awareness — the destructive overhauling of the proverbial social contract. Coming as it did without fanfare or redlining, we gave every slight and every sleight of manipulation and exploitation a pass. But that contract was nonetheless summarily trashed and completely re-written. Follow the Constitution? Our political leaders — who were supposed to be our representatives, not our leaders — don't even bother to read it. Nor do we require them to do so.
So, here we are.
Mr. Rogers and Captain Kangaroo were lucky enough to check out before the advent of Cancel Culture Gone Wild. But if you think Sesame Street is safe, you're fooling yourself.
Hey. Curious George. Don't get too comfortable.