My name is Kewon Foster. A 1.2, —this is what my cumulative grade point average (GPA) was entering into my junior year of high school.
I will never forget the day when my guidance counselor, Phyllis Barringer, called me to her office to inform me that I would not graduate with the class of 2000 unless I made a complete 180 turn around in my academic performance. After my meeting with Ms. Barringer, I began to ruminate on just how big of a ditch I had dug for myself. Rather than accept failure and defeat, I chose to grab a shovel and dig myself self out of the ditch that I was in.
I knew in order for me to improve my GPA I would have to work hard and make a number of sacrifices. For instance, I had to attend day school, summer school, and night school during my junior year. Additionally, I significantly reduced my social life which included hanging out with my street buddies. Indeed, it took self-determination and perseverance in order for me to accomplish the goals that I set for myself.
When my senior year finally arrived, I had accomplished one of my primary goals: to improve my GPA to a 2.0 so I could be academically eligible to play football. Increasing my GPA was something that I never thought was possible prior to developing my game plan for life during the summer proceeding before my junior year of high school.
A number of remarkable things happened during my senior year at Leto High School. For example, I was named outstanding African American student of the year, Fellowship of Christian Male Athlete of the year, Best Personality, Homecoming King, and Prom King. The greatest award, however, that I received during my senior in school is when I accepted Jesus, at the age of 17, as my personal Lord and Savior.
Although my senior year in high school was my first year playing football, I was able to put together a commendable performance that allowed me to receive several honors of recognition, such as first team, All Conference and Team Defensive MVP. My performance on the field eventually led to me receiving a full-athletic scholarship to attend Itawamba Community College, which would have not been possible had it not been for Tyrone Keys, founder, and president of All Sports Community Service.

I met Coach Keys in November of 1999 shortly after football season ended. He offered me along with ten other young men the opportunity to become a part of his organization. I will never forget the promise he made us as we all sat inside the principle conference room: if you make a commitment to us, we will make a commitment to help you get into college on an athletic scholarship. This was an offer that I just could not pass up.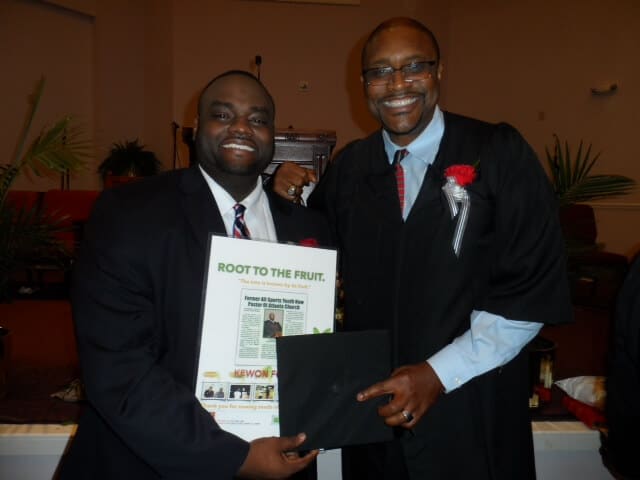 It didn't take long for Coach Keys to recognize just how serious I was about doing whatever it took for me to become successful in life. Through the mentoring that I received from Coach Keys and the other All Sports members at the foundation, my negative attitude towards college begin to shift. I no longer viewed college as a place of higher learning established solely for the intellectual elite. No, I began to view college as a place that anyone could attend regardless of their socio-economic status or racial ethnicity. Indeed, because of Coach Keys and All Sports, I was able to attend Itawamba Community College in Fulton, Mississippi on a two-year full-athletic scholarship.
It was at Itawamba that I began to realize God had a strong call on my life to enter into ministry. After graduating from Itawamba, the Lord blessed me with yet another full-athletic scholarship to continue both my academic and athletic career at Tennessee Tech University (TTU). My first year at TTU, 2003, offered a number of trying situations. For instance, I had to redevelop new social relationships. Also, I had to show my new football teammates that I was worthy of the athletic scholarship that I'd earned.
Of the trials that I experienced during my first year at TTU, the most difficult was being separated from my then newlywed wife to whom I was married on December 28, 2002. At the time, my wife, Idalmis, was still working on her college degree at Florida Agricultural and Mechanical University (FAMU) and was pregnant with our first daughter, Saniah. When Saniah was born on September 3, 2003, our mothers became her caretakers. As a result, my wife completed her bachelor's degree in healthcare management in December 2003. Upon graduating from FAMU, my wife and daughter joined me at TTU. During our time in Tennessee, my wife made the decision to pursue her master's degree in business administration, which she obtained in May of 2006 from TTU.
In May of 2005, I earned a bachelor's degree in sociology with a minor concentration in social work. Throughout my college experience, I intentionally kept in contact with Coach Keys. His spiritual and practical guidance provided me with the necessary encouragement I needed in order to continue my pursuit of becoming the first male in my family to graduate from a four-year University.
When I graduated from high school, my GPA was a 2.0. Since then, I have worked diligently to improve my GPA during each of my educational experiences. For instance, when I received my bachelor's degree in sociology from TTU, my GPA was 2.8. And when I graduated with my master's degree in Instructional Leadership from TTU, my GPA was a 3.9. Also, I was able to complete my Master's of Divinity Degree from Mercer University's McAfee School of Theology with a 3.5 GPA.
After graduating with my master's degree from TTU, Mercer University's McAfee School of Theology awarded me the Jesse Mercer Fellowship for Excellence in Preaching, which allowed me to attend McAfee on a three-year full-tuition scholarship. The scholarship is only awarded to two incoming students each year.
I owe a great deal of gratitude to a number of people who have inspired and encouraged me during my journey of life, such as my All Sports Community Service family, teachers, and administrators at Leto High School, football coaches, faculty and staff in college, and my beloved mother, Katherine Dula.
My decision to develop a game plan for life that would place me on a path to success was sparked by admiration, appreciation, and love for my mother.
As a single parent, she worked tirelessly to raise me, my sister, and my older brother. Hence, my accomplishments are a tribute to her hard work, dedication, and influence. Without the values that she instilled within me, I would not be where I am today. Her influence and commitment to my success inspires me to strive towards making sure that I serve as a positive example to both of my lovely daughters.
I would be remiss if I did not mention the impact and influence that my wife has had on my life. It was my wife and her mother who took the time to explain to me the importance of having a relationship with Christ. It was my wife who told me that she saw greatness inside of me when I did not possess the ability to see that same greatness. It was my wife who has encouraged me every step of the way during my arduous journey. She has supported everything that I have ever done. Without this phenomenal woman, there will be no story about Kewon Foster.
Like my wife, Coach Keys looked at me years ago and saw my potential. Through his various life experiences and God-given discernment, he was able to see the greatness inside of me. It was Coach Keys who convinced me that sports could be the vehicle that drives me to new and exciting destinations in life. It was Coach Keys who instilled within me the value of giving back to your community. Giving back is not optional for Coach Keys, and he put a love of giving back to communities into my heart, which I have been doing over the past twelve years through partnering with a number of churches and non-profit organizations in order to make our communities a much better place.
One of the biggest impacts that Coach Keys has had on my life is getting me to understand and see the value of sharing my story of struggle and triumph with other people, especially middle and high school students. His encouragement led me to be more intentional about sharing my story with others, which I have had the opportunity to do at several educational schools.
As of today, my wife and I have been married for 17 years. We have five beautiful children. I serve as the founding pastor of a new church (started on February 10, 2019) that is focused on embodying the love of Christ to all persons regardless of what walk of life they come from.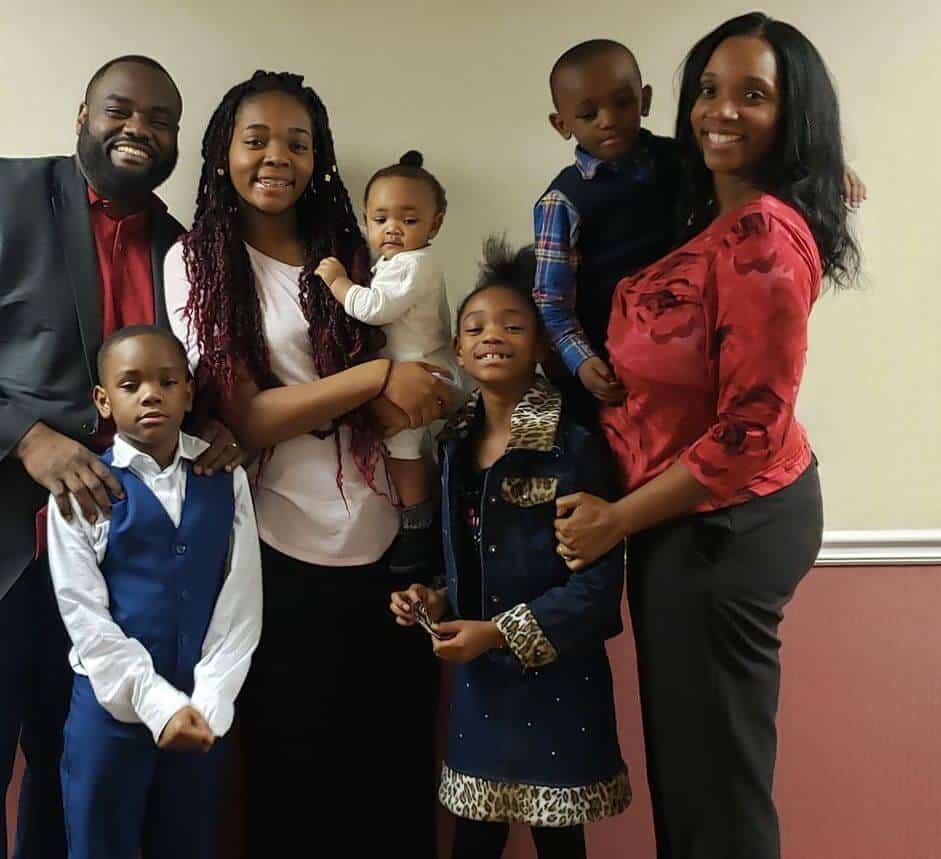 In short, Coach Keys has been the father that I have never had. I thank God for sending such a caring and loving person into my life. Sometimes I wonder just how much better this world would be if we had more people like Coach Keys.