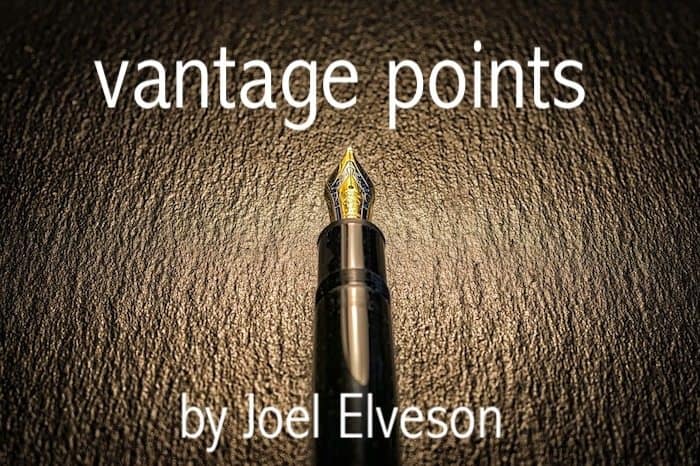 The morose gut-wrenching call came in from a voice I had not heard in many years bearing news I could not have expected to hear. "Debby has not come out of her coma. It's time to say goodbye." With a trembling hand I took the phone from my beloved wife Ann and with a quivering voice I said what the voice that came from my heart and soul buried inside me directed me to say. Despite this in addition to the medical people cold and callously said "there is no brain activity" I somehow clung to the hope that she would be okay again. My heart poured out in prayer while reaching out to those nearest to me that held so dear to do the same. Optimism came in the form of hearing Debby was off the ventilator and breathing on her own. It was a false hope as breathing was just a reflex action.
On the afternoon of the 20th day of October another, an even more gut-wrenching call came with the news I almost expected to hear that Debby had passed away. G-d had given his answer which was NO! Welts of tears streamed uncontrollably down my cheeks wetting my white shirt while I repeatedly called out to nobody in particular WHY DEBBY, NO NOT DEBBY! My mother (of blessed memory, my father (of blessed memory, my older sister Fran (of blessed memory), and now my lone sibling had passed.  WHY NOT ME I demand to know but there is no answer from anybody or a sign as if to say you are here because I want you here. This is your unfolding destiny.
The 8-day memorial candle continues to flicker while clinging to its wick. When there is no more flame to be seen it will feel as if my sister's soul is no longer present inside my deflated soul. Memories of our childhood together continue to haunt me. Yes, in my estimation I was a poor excuse for a brother while now feeling like a failure as a father to boot. Death opens the previously locked away memories allowing them to escape so they can wreak havoc on your conscious and unconscious mind.
As I watched your casket being lowered into the dirt pit that was reserved for it my eyes swelled up with tears even stronger than before. All I wanted was to be in that pit with Debby. My son and my wife held me in their firm grasps so as to prevent me from making my desire into a scene nobody could bear witness to which would have been my leaping onto the top of the casket just prior to being smothered with dirt. At that moment all I wanted was to die. There was no accepting of the fact Debby's cancer-riddled body made even weaker thanks to chemotherapy in addition to some virus that was dwelling undetected in her spine for dozens of years waiting for its opportunity to strike once it sprung free. The final spinal tap and subsequent reintroduction of altered T-cells made hope a useless word as the reality was there was almost no hope.
Just prior to what is described above I gave what many thought was a powerfully moving speech imploring all who came to say goodbye not to lose each other only to meet up on occasions like this. I pleaded while saying yet another goodbye to dear Debby (this one final) and to the souls who stood silently still. Michael (Debby's husband) said a few words laced with memories of happier times while filling the air with a smattering of tears but no real goodbye. A peculiar look creased his face that nearly formed a smile.
October 31st would have marked her 40 years of marriage. I was not present in too many of those years. WHY? WHY WAS I NOT THERE FOR SO LONG? It took a collaborative effort focused on the annual planting and upkeep of our mother's grave to produce reconciliation. Debby had intimated only to me that at age 63 she was grappling with her mortality. Naturally, I had no reaction to her statement. Now I am left to wonder did she sense her days would soon be coming to a close.
What would possess her to say that? Shouldn't I have engaged her in conversation about why she felt this way?
Instead, I brushed it all away as one would a speck of dust landing on your shoulder. After all, I had to get back to the business of taking care of my business. How could I have been so engrossed in something so unimportant having heard the feeling Debby had just expressed?
The padded chairs and mourner's chair that came with a table I was to eat on were carted away on Friday. When the door closed as the men had finished their work it was time to break down yet again. Overcome by the emotion of the moment I began to look up towards the place where the creator of the world is said to be while bursting out uncontrollably in tears fighting to get that question out again that had gone unanswered WHY DEBBY? WHY DEBBY? WHY?
So here I sit less than one week later having sat down to the worst pizza pie I have ever seen or eaten somehow feeling guilty about ordering food. My theory to my wife was that the pizza was supposed to be bad as a reminder that the last thing Debby (she was determined to eat pizza) ate just days before she was carted out to a waiting ambulance to be whisked away to the hospital where death waited to greet her was of course pizza. True to the stubbornness that is the hallmark of the Elveson family she fought a gallant fight to stay alive so she could make life normal again.
On the evening of the 8th day since Debby's passing the memorial candle burned out leaving only a blackened plastic jar behind. No more flame to illuminate a darkened room in the nighttime hours.
A flickering flame on a candle elicits feelings of warmth or even hope. Hope for a better time waiting for its chance to arrive.
Time is beckoning me to end this soliloquy of sadness. With that I thank Deborah Goetz (formerly Deborah Elveson) for the years we shared. Let Deborah Elveson join her sister Francine, her mother Sylvia, along with her father Leon. May they look fondly down on her brother Joel, her nephew/godson Lee, her adopted niece Erica, her adopted niece Jodi, and her other nephew Jason. Although these children were not those that I biologically fathered they are still a big part of me. You loved them as they loved you. GOODBYE DEBBY! Perhaps all of us will rejoice with each other so very soon.