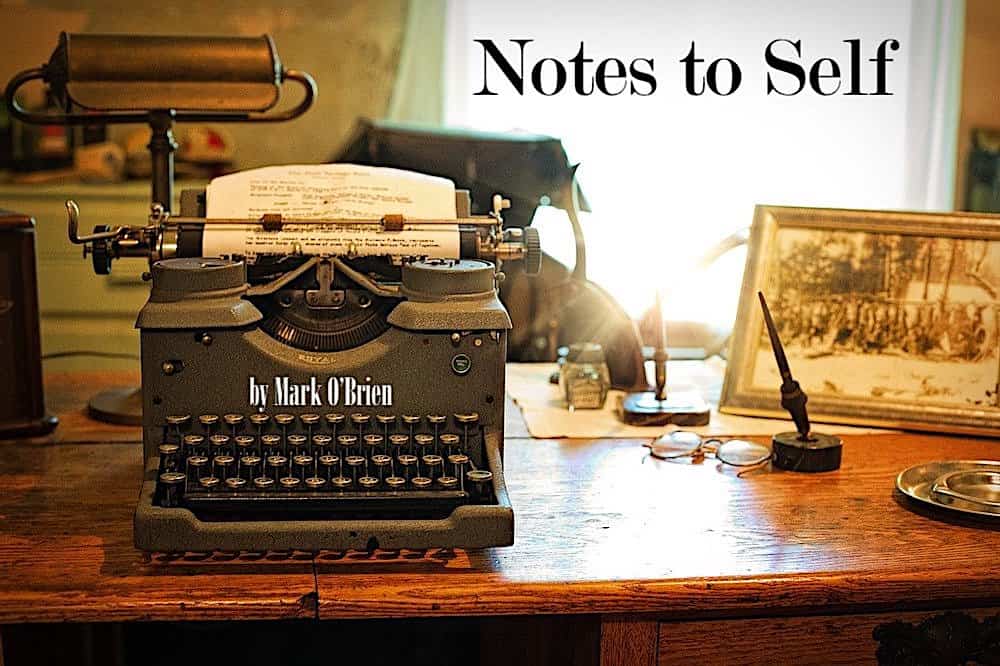 In early June, I wrote about the adventures Anne and I had moving into our new home. The weekend before last, we had a couple, Roseann and Dave, from the community from which we moved come to dinner on Saturday night. We itemized the travails of our move, talked about how many weeks of work it took us to get settled, and listed the things we've yet to do:
Landscaping
Replacing faulty windows
Window treatments (the custom blinds we ordered won't be in for four more weeks)
Painting the front doors
Getting the cable wires hidden that the chuckleheaded electrician insisted didn't have to be put behind the sheetrock because, "It's all wireless now," which caused the cable guy to drill holes through the floor
Getting the driveway re-paved
Getting the pavers in the front walkway re-set.
When we finished all that, Roseann and Dave were staring at us as if we were from another planet.
Anne said, "What's the matter?"
Roseann said, "You don't seem upset by any of that."
I said, "We talked about it and decided the only thing that would happen if we got all worked up about it is that we'd get all worked up about it. What's the point?"
Life is About Choices
The conversation recalled something introduced to me by my friend, Jenny Morgan. One day, during a Zoom call with Jenny, she held up what looked like a circular paddle. The images below were on opposite sides of the paddle: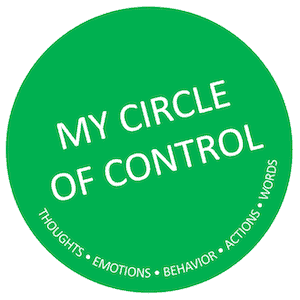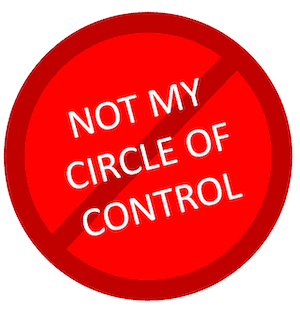 I asked Jenny to send those images to me. She did. I made paddles for Anne and me. We keep them on our desks. I don't know that I'm ready to say we've mastered the Circle of Control. But we're getting better at it. And we're constantly amazed at the number of things we used to sweat that we now realize constitute the small stuff.
Wisdom is Where You Find It
I love the fact that I acquired a bit of wisdom in a Zoom call with Jenny. I never saw it coming. But that's the way that particular cookie crumbled.
I didn't have to control it. All I had to do was accept it.
Thank you, Jenny.