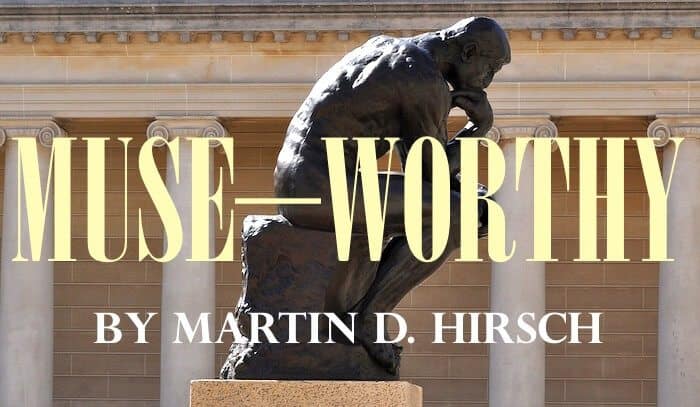 When my Chinese wife and I were married in 1991, we had a Jewish ceremony that was performed by a female artist rabbi from Brooklyn in an upscale Chinese restaurant in Manhattan. Even though I was anything but observant, for some reason I wanted to be married by a rabbi – even if it was an unconventionally liberal one.
Looking back, our wedding was my last nod to my religious heritage in a life that gradually became completely secular; the only exception was the short Jewish ceremony I arranged for my mother's memorial service, which was more out of respect for her and other family members than any residual sense of devotion on my part. Otherwise, all vestiges of the cultural traditions of my earlier life took up residence in my memory; even the holiest of Jewish holidays receded into the background and sometimes went by without my even noticing them.
During the course of my racially and religiously mixed marriage, though, one particular cultural tradition slipped surreptitiously into my consciousness, becoming the sole exception to my longstanding rule of treating every day as equally deserving of gratitude and principled living, Thanksgiving, Christmas and Yom Kippur included.
Against all odds and inclinations, Chinese New Year became a time I treasured, its approach each winter signaling the comforting love and warmth of a sheltering place that felt like home in the truest sense of the word.
Retracing My Steps
Exactly when that happened is hard to pinpoint, but there were some milestone moments along the way, as well as some warning signs that my sensibilities might not be amenable to it. I recall a phone conversation with my mom early in my courtship with my wife. She cautioned me that I was not as big a countercultural renegade as I liked to imagine myself to be and that the perils of a mixed marriage could be more daunting than I was prepared for – social pressures, unfamiliar customs, feelings of being out of place.
My first inkling that she might be right caught me totally by surprise. My then-girlfriend and I were sitting and talking in my Honda Civic in front of her mother's apartment in Queens. We were immersed in each other when the tranquility of the night was shattered by a harsh knocking on the window of the front passenger's seat, which my wife opened and began speaking in Chinese. It was the only language her tiny, fierce-eyed mom spoke, in a strange voice that struck me as not just foreign, but bordering on interplanetary.
At that moment, my future mother-in-law swept ominously into my life as a heretofore hidden appendage, a permanent attachment to the smart, pretty, accomplished and self-possessed girl I'd already fallen for to a degree that seemed beyond the point of return.
She took some getting used to. One afternoon when the three of us were having lunch at a Chinese restaurant in the Elmhurst neighborhood, I saw an eel jump out of the tank of live fish and sea creatures and momentarily (or longer) took it as a sign that I should make my escape, too.
But I stayed the course. Despite warnings – the explicit one from my mother, and the superstitiously symbolic one from that eel – I married my Chinese wife and continued my education in the peculiarities of her ancient culture and the eccentricities of her mom: her inability to speak more than a few words of English; her apparent aversion to the simplest signs of physical affection; the haphazard way she frugally furnished her apartment, like "a refugee camp," as her estranged husband put it when he'd come from Taiwan to visit his beloved daughter; how she looked like a peasant woman when she stayed in, and yet when she put on a little lipstick to add some color to her remarkably smooth face and dressed in the clothes she'd saved from her privileged past, she always managed to look like a million bucks when we went out.
Peaceful Coexistence
Over time, my mother-in-law and I grew quietly comfortable with one another and bonded over our mutual love for her daughter. Never mind that I was not the Chinese engineer she had envisioned and lobbied for as a son-in-law (or "half-son," as she called it), and not even a wealthy Jewish doctor or lawyer, who may have done in a pinch. But despite my many shortcomings, my wife, my mother-in-law and I grew into an unlikely unit. So much so that, one day when my wife's mom stayed over at our apartment one weekend and we found ourselves lounging on our bed enjoying a Sunday afternoon, I had a profound experience unprecedented in its effect. My mother-in-law looked at my wife and me and made a circular motion with her hand, pointing to all three of us. Then, she said, "MAH-dee," as she was wont to call me, "FAM-ih-lee." I can't recall ever feeling more included, more as if I belonged, before or since.
Which brings us to Chinese New Year, when my wife and I would visit Queens for an annual feast of our favorite dishes: steamed dumplings, roast duck, spare ribs, tripe, tofu, a tasty dish that reminded me of an Asian version of gnocchi, my preferred vegetables, which I came to know phonetically as DOH-me-ow and KONE-chin-TSAI, and always, at the very end, a savory soup with a grey-colored chicken swimming in the middle, or sometimes fish head soup. My mother-in-law always got a kick out of how much I could eat, and how much I loved to keep on eating as long as she could fill my plate.
When my wife and I moved to Switzerland for my work and wound up staying for 16 years, we always checked into what the horoscope said the coming Chinese year had in store for us – she being born in the year of the Pig and I in the year of the Rabbit, a perfect match, as she always reminds me. I wasn't always able to join her, but she never missed a Chinese New Year with her mom in Queens.
Tradition, Tradition!
Resuming that tradition together is one of the things we most looked forward to when I retired a couple of years ago and we returned to New York. But just as we neared the finish line, my mother-in-law suffered three strokes in rapid succession. She fought off the first and held her own against the second. But the third one did her in, putting a sudden and ruthless end to our dream of reliving the feeling of "FAM-ih-lee" that was born that day long ago.
As Chinese New Year now approaches, I think of how I used to walk into my mother-in-law's little apartment, the aromas of her multicourse feast mixing in the air, and tell her, "Shin-yen-KWAI-leh." I'll say those words – Happy New Year in Mandarin – to my wife in our New York apartment this year. We'll sit down at our dinner table and stuff ourselves on her world-famous "huaw-guaw," Chinese fondue, or hot pot. We'll think of our annual celebrations with her mom and we'll miss her. And we'll be more grateful than ever that we found each other.