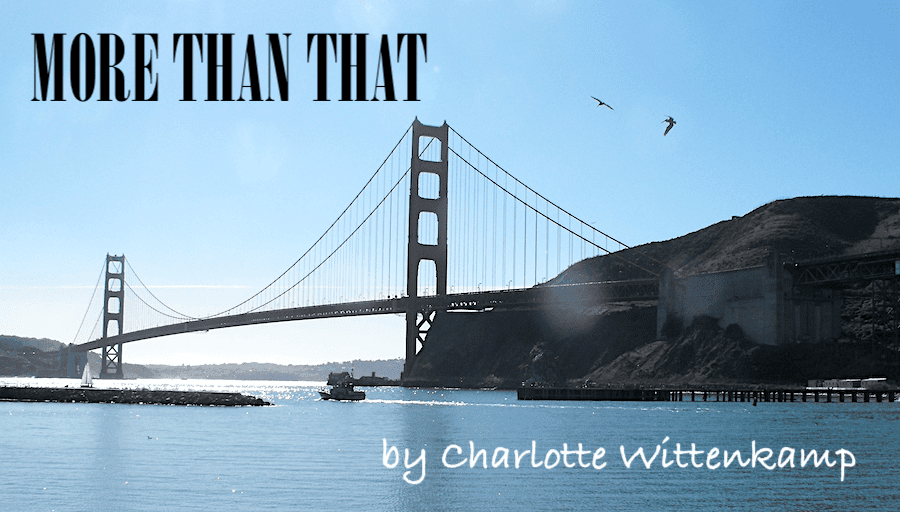 Based on ice cores taken out of Greenland's miles thick ice layers, the CO2 level in the Earth's atmosphere has not been at the current level for at least 60,000 years.  That is since before the last two ice ages.  According to some sources, it is about as far back as when our species started migrating out of Africa.
High levels of CO2 are great for plants that want to grow fast.  Trees and other plants with stems grown to last don't want to grow fast.  If they grow too fast, the protective bark may crack, opening the tree to diseases.  A fast-grown trunk is not as strong against storms and can snap.  What is above ground shouldn't grow faster than what is below ground, or the tree may topple over too easily.
Vines want to grow fast, but they don't want to bother with growing a trunk that can support their greenery.  They use other plants to get up in the sunlight – and they couldn't care less whether these other plants survive their visit.  Some will quite happily grow up someone's dead trunk next year.
Stangler vines.  OK, you may think I already have said all there is to say about the subject in a previous piece, aptly named Strangler Vines.
As I consider how much time I spend tending to my mother's yard, and what I could have done instead – like a walk in the forest, go swimming, play tennis, bike riding, see friends, …. – it occurs to me that my yard work is like a mini cosmos – and I throw even more effort into the task.
While I don't want my mother's garden to grow into a bramble patch (and I take out many thorny blackberry stems,) I do respect the blackberries and leave them alone where they do no harm.  No, they are not trees, but they do want to hang around for next year, because they only flower on the second-year branches.  And they are perfectly capable of growing like crazy by their own good stem and build on that next year.  Sure, there will soon be a lot of dead thorny mess, but in the core, it is their own dead thorny mess.  (And having blackberries does carry its own reward.)
I can get seduced by a honeysuckle.  Yes, they do slowly strangle their host, but they do put some effort into building a stem as well and carry on next spring from where they ended in the fall.  There weren't many wild honeysuckles in my childhood.  I still remember my father pointing one out and talking about symbiosis, but I have forgotten what the symbiotic relationship with their host might be.  Do they provide welcomed nitrogen to the soil? (Anyway, honeysuckle flowers and their sweet scent are their own reward.)
Which brings us back to the strangler vines for which some fine, but yet to be seen, flowers can only partly mitigate the death in their wake.
As I pull yet another bunch of intertwined vines from the roses, revealing the yellow leaves of the hosts, it is hard not to think of how our own species has its own version of trunk-building individuals and others who are just fine with the view from above, not ever recognizing/ admitting that they are resting on top of the roses, killing them off in the process – or ever acknowledging the lowly grasses that helped them off the ground.
The cynic may say that it has always been this way.  It is the survival of the fittest, the more adaptable, that gradually has made our species more intelligent, and that the people with initiative drive innovation forward.
I might counter that before we lived in such big collectives of strangers, human strangler vines were ostracized from society, not celebrated.  Is that the agenda of gathering big collectives of strangers in urban centers so we can keep not relating to our neighbors, not trusting one another, and thus can't agree to ostracize those who don't "play nice"?
I might counter that we live in countries that have signed the UN charter of human rights and no, many countries don't believe in that charter although they have signed it, but don't you?
Are you comfortable if the intentions behind these words are neglected with impunity in the country where you live?  Don't you think we can do better?  You may even live in a country with a constitution protecting human rights or swear by a faith that sanctifies the dignity of everybody.  Are the words just words – and deeds don't matter?
As I pull out yet another handful and get in close contact with a volunteer thorn, I think about how getting rid of strangler vines may be painful.  It is hard work, not done in a day. Work that must be repeated year after year, generation after generation.  Soil that has to be prepared so the conditions for the stranglers' success are disturbed.
In our world, preparing the soil is called policies and procedures, rule of law – and equal enforcement of the law.  Law without equal enforcement is the bane of the "free market", which, by the way, only works when rules and regulations against monopolies are put in place, or the market stops being free.  Even the free market is man-made.  Wink-wink and dark money instead of law enforcement is like the high CO2 levels that make it easier for only some species to grow.
My mother protected the strangler vines for a while, because the red deer loves to eat the leaves.  But they have taken over and without some enforcement – me – there would be no roses or rhododendron to protect.  We only really know because we gave it a try and learned that some plants are very dangerous to the whole garden – when conditions are skewed in their favor and they don't care about anybody else.
I am not saying we shouldn't celebrate innovations or hard work.  But innovations and work that don't bring society forward, enriches a few while destroying many more, and puts people at each other's throats just for the sake of mammon, are not worth celebrating.  And neither are their innovators – regardless of how rich they have become in the process.
How are strangler vines different from DDT or Agent Orange; from social media platforms that the founders' children are not allowed on because the founders know their own products are not safe for children – or for anybody; from news media that doesn't care about truth as long as the message inflames, drives viewership, and with that advertisement income; from online tools that collect everything about you and sell access to the information to whoever wants to manipulate you; from gadgets that listen in on your conversations…
We have tried it on and learned that some innovations don't contribute positively to society, and they probably shouldn't continue to operate the way they do.
Wouldn't it be lovely if success was measured not in $$$ to the shareholders but in how all stakeholders are elevated by how the organization treats the planet, their customers and users, their suppliers, and, not the least, the people they employ directly or indirectly?  Oh wait, that is what the ESG – Environmental, Social, and Governance – goals for companies are all about.
I hope it catches on better than the Golden Rule: Don't do to others what you would not want for yourself.  We have tried it on, and although it is the best way for sustainable growth, social stability, trust-building, and long-term relationships, ignoring it with impunity can – still – make you rich faster.
If becoming rich in $$$ is all you want from this life.