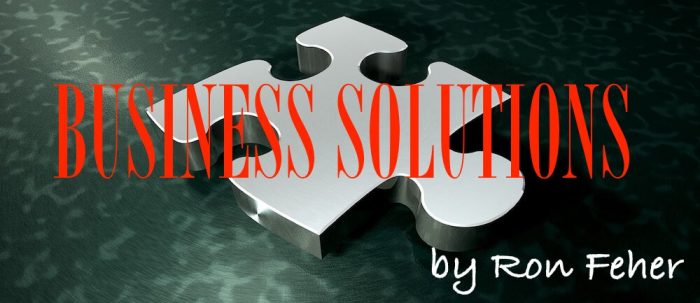 "I realize that command does have its fascination, even under circumstances such as these, but I neither enjoy the idea of command nor am I frightened of it. It simply exists, and I will do whatever logically needs to be done."
– Mr. Spock, "The Galileo Seven" episode of "Star Trek: The Original Series"
Mr. Spock, the Vulcan first officer and science officer on the Starship Enterprise, not only introduced audiences to a totally new and unique character but also showed those of us who are in the business world what a really good "second banana" should look like. The second bananas are part of the leadership team. They may be the CFO, COO, CTO, Vice President of something or another. They support the CEO and/or business owner and ensure the vision and mission of the company are implemented and become part of the day to day culture. Mr. Spock was the epitome of what a good second banana should look like. Here are 10 characteristics of Mr. Spock that every COO, president, vice president, and executive level manager should emulate:
He understood and supported the vision – Mr. Spock understood the vision of the Federation and the Enterprise. He was able to put his energy into supporting it because he truly understood what it was and what it was going to take to realize it. Hearing a vision put forth by the CEO is one thing, truly understanding it may be something else entirely. A second banana who doesn't truly understand where the CEO wants to take the company will not be able to truly support it.
He was comfortable in his role – Mr. Spock liked being the second banana. He didn't want to be the captain and only took the helm when it was thrust upon him. He was no threat to the captain or any of those above him. A good second banana loves the role of supporting the CEO, coaching and mentoring the staff, ensuring the company is on track and ensuring the CEO that he/she is not after their job.
He offered his opinion when asked – Mr. Spock didn't interrupt. He didn't believe his opinion was better than anyone else's. He didn't force his opinion upon others. When asked, he presented his opinion and then supported it with facts. A good second banana may know more about a particular area than his/her boss, but he/she also knows when and how to present that opinion or solution.
He was not worried about losing his job – Mr. Spock wasn't worried about any of his peers or subordinates trying to take his job. This is why he was comfortable around other professionals. He may not have been comfortable around all humans, but he enjoyed intellectual conversations and incorporated others' opinions into his analysis and decisions. A good second banana utilizes all the resources available to him without fear of someone trying to replace him/her.
He sought the opinions of others – Mr. Spock knew what he didn't know. He was the science officer and although he knew a lot about communications, engineering, navigation, and medical matters, he was smart enough to solicit the opinions of those who were smarter, when necessary. A good second banana always solicits input from those around him at all levels throughout the organization. No one knows what goes on in the trenches better than those who are in the trenches.
He didn't seek recognition – Mr. Spock didn't do things for glory or recognition. He did them because it was right for the overall good of the organization, the ship, and his crewmates. A good second banana takes a back seat for the benefit of his workforce, his boss, and the company. He/she realizes that recognition will come from the job well done.
He accepted the strategy and worked on how to implement it – Mr. Spock understood the mission and although he may not have always agreed with the way Kirk went about accomplishing the mission, he stated his opinion, but ultimately accepted Kirk's decisions and did all he could to implement those decisions. A good second banana's job is to gather the facts, offer alternatives, provide information, and state concerns. But at some point, once the decision has been made, he/she needs to jump in the boat and start rowing toward the destination.
He was logical – Mr. Spock was logical. He actually fought his less logical, human side at times. However, his logical side allowed him to look at situations and circumstances with a certain degree of distance. He could suggest logical reasons for moving forward or delaying. He could predict logical results based on the actions taken. Kirk made decisions based on gut instinct; Spock made decisions based on facts and information. A good second banana needs to be logical. I'm not saying that they should take all the emotion out of their decisions, but they need to be able to provide the CEO with logical, well-thought-out, fact-filled information and data to support or reject the emotional side of the decisions.
He was diplomatic – Mr. Spock very seldom, if ever, took sides. He provided information. He looked at different sides of an argument and always looked for a diplomatic solution to the problems the Enterprise and its crew faced on a weekly basis. A good second banana needs to be diplomatic. They are responsible, in many instances, for the day-to-day operations of the company. They deal with all levels within the organization and in many cases all levels outside the organization when it comes to suppliers and customers. They deal with issues pertaining to company functions such as operations, sales, marketing, systems, customer service, and IT. And they deal with all the problems that occur within those functions such as employees, processes, payroll, finances, and organizational management.
He ensured everything ran smoothly – Mr. Spock was into everything associated with the Enterprise. He conversed with Engineering, Medical, and Security in addition to Captain Kirk. He checked the ship's functions, the engines, and the ship's logs and he knew in a minute when something didn't feel right. A good second banana has his/her finger on the pulse of the organization. They are the keepers of the data, the ones who create and monitor the KPIs. They walk the floor and check with supervisors. They manage by walking around and observing. They ask questions, solicit feedback, mentor, coach, and ensure that the lights are out at the end of the day.
Mr. Spock was a great second banana. He had all the traits necessary and along with the traits, he had the trust and friendship of the man he was supporting. He was trusted implicitly with everything and Kirk knew that if Mr. Spock was working on something, he did not have to be concerned about it. The second banana is one of the most important roles in a company, regardless of the size. Want to be a good second banana? Try following Mr. Spock. Live long and prosper.