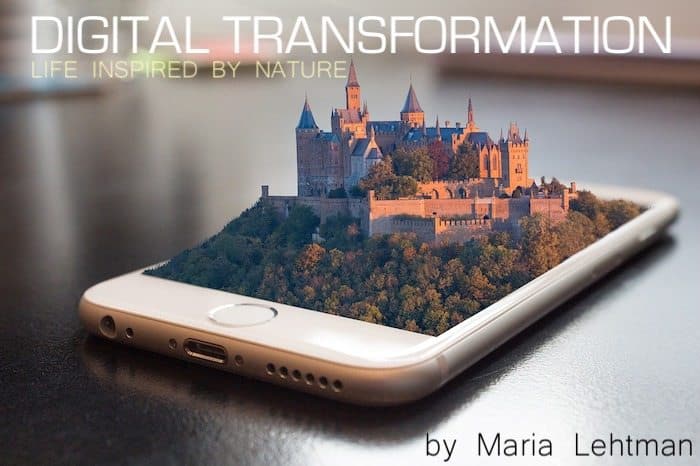 Walk with me, whispers Mother Nature in my heart. She shows me the smaragd blue lakes and seas, the emerald green woods, and the flowers brilliant as a million colorful gems. Her wealth cannot be measured. I let her guide my soul.

~ Maria Lehtman
Every time I walk into the greenery of the old forests and pristine lakes I feel as if a heavy burden has been lifted off me. The trails are filled with little cones, sticks, and roots so every step has to be planned carefully. My focus turns into the present.
The little paths curve and turn, other trails crisscross the forest and I cannot reside in my thoughts. With a few sidesteps, even the most familiar trail can lead you to a different destination. Of course, if you are prepared for a detour, that's fine. I tend to take note of trees, signs, and elements of the path and backtrack if I feel the route will not lead me in the right direction. I don't take nature for credit. When the darkness nears I ensure to be close by my destination.
So it is with life. It is easy to go astray with your thoughts mulling about in your head. Staying in the present is important. In order to keep my mind in a happier place, I plant flowers every summer in little pots I can see from my kitchen window. And my dearest family helps me out. Our journey is the journey of love and care.
Featured image courtesy of Maria Lehtman